TRAINMASTER BY WERNER MEER US-RAILROAD-SHOP KILCHBERG
HOCHWEIDSTRASSE 3 CH-8802 KILCHBERG (ZÜRICH) SWITZERLAND (founded 1977)
PHONE *41-44-715-3666, FAX *41-44-715-3660, E-MAIL trainmaster@bluewin.ch
Go back to our Website - click here
updated / added: April 10, 2015
HO Scale Buildings made by Pelle Soeeborg, Denmark
I actually got 4 structures, which were part of the Town of Daneville on Pelle's Layout
(see the book "Rebuilding a Layout from A-Z").
No question, I am very glad that I was able to purchase these one-of-a-kind buildings. It is very interesting to know, but all 4 structures are existing in the town of Mojave, CA along Main Street. It reflects a personal memory as I went several times to this Denny's Restaurant and even got gas at the ARCO Gas Station.
Please note: These are backdrop buildings and show approx. half of the size and are placed against a backdrop/wall.
Website of Pelle Soeeborg -
click here / Website of Summit USA - click here
See how 3 buildings of Pelle (ARCO, Denny's, KFC) found a new home in the City Percyville on my HO layout - click here

The 3 Buildings below are now located on my Percyville Extension module - click here
Best Deal Auto (in real life it is a Ford Dealership)
This was the latest structure Pelle made for his new (last) layout. There is a detailed description how he made it in the book "Rebuilding a Layout from A-Z".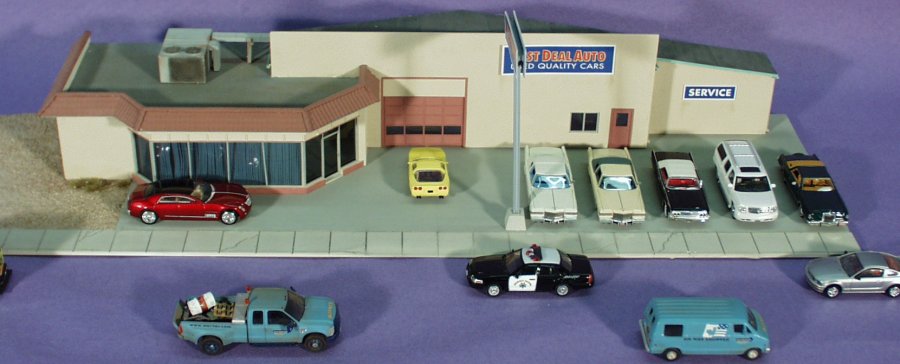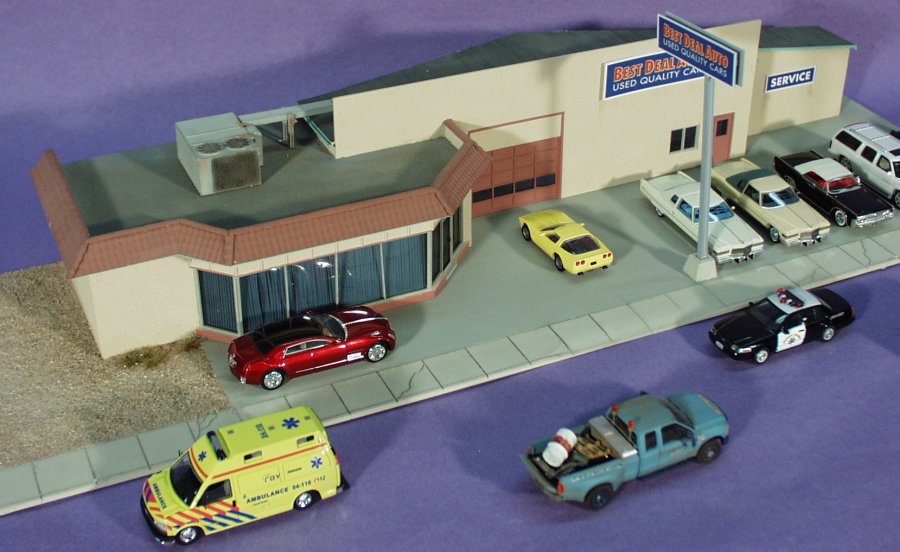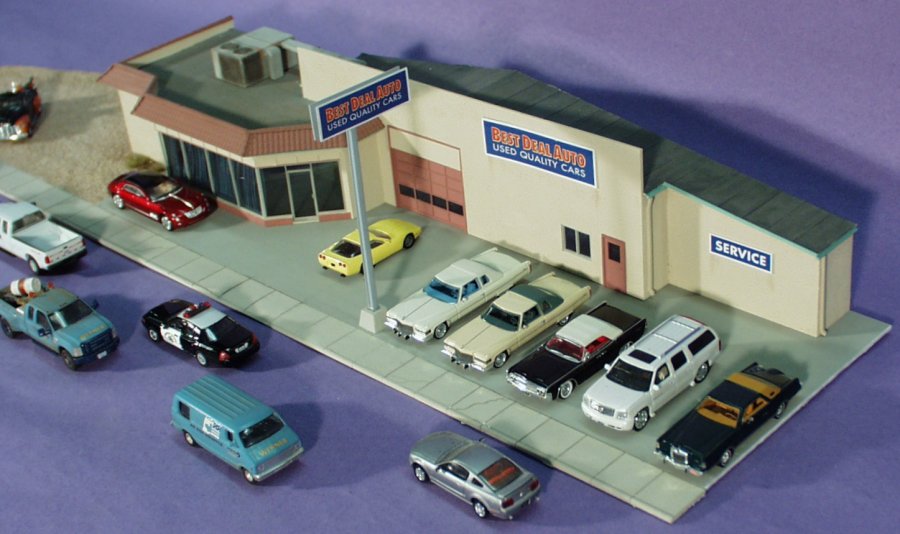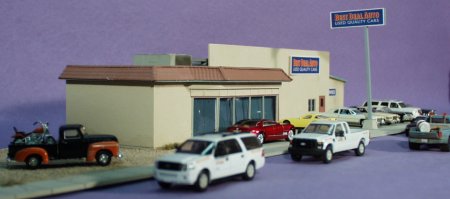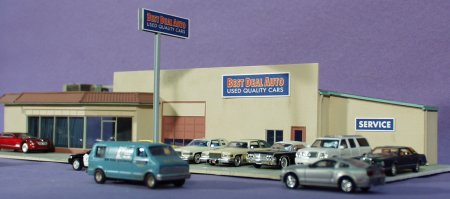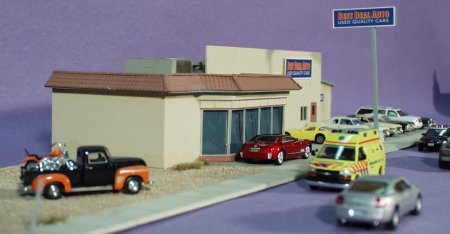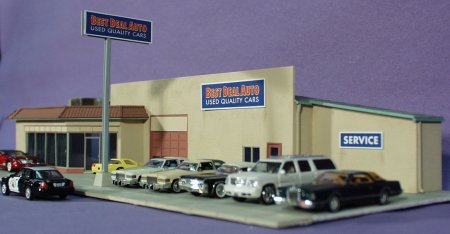 This is the real Ford Dealership "Kieffe & Sons" located in Mojave, CA (Photo copyright Kieffe & Sons Website)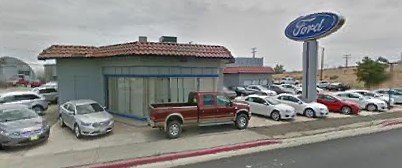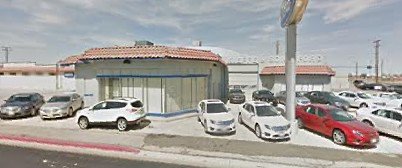 not for sale - private collection / unverkäuflich - Privatsammlung
Domino's Pizza
This fast food restaurant is available from Summit USA. Website of Summit USA - click here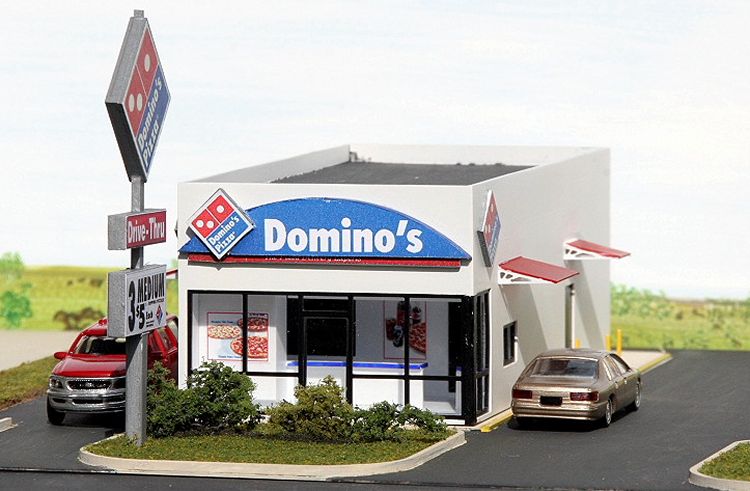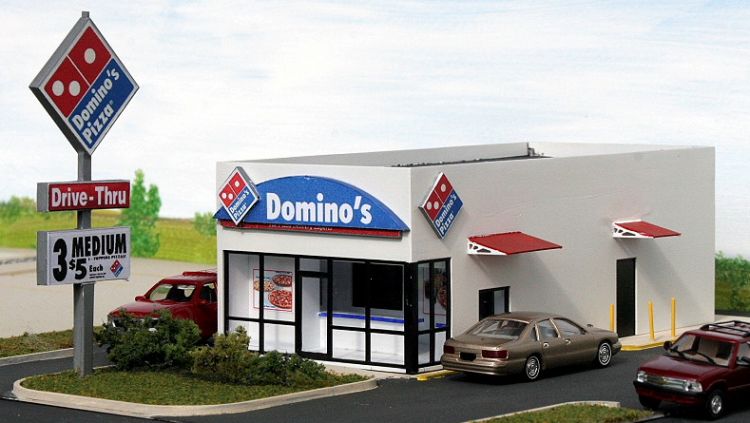 Denny's Restaurant
This restaurant is available from Summit USA. Website of Summit USA - click here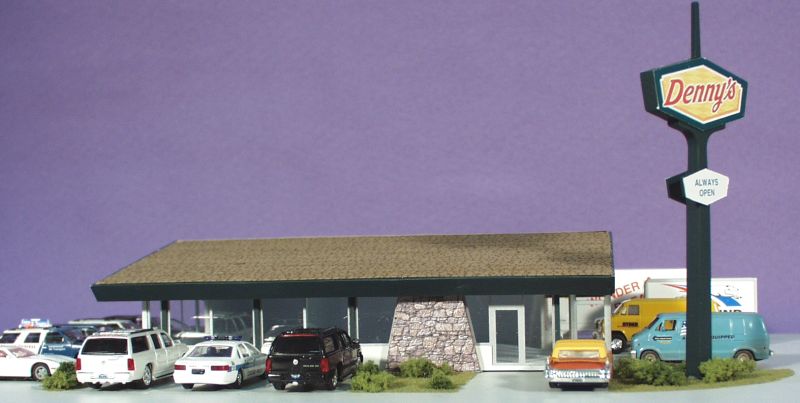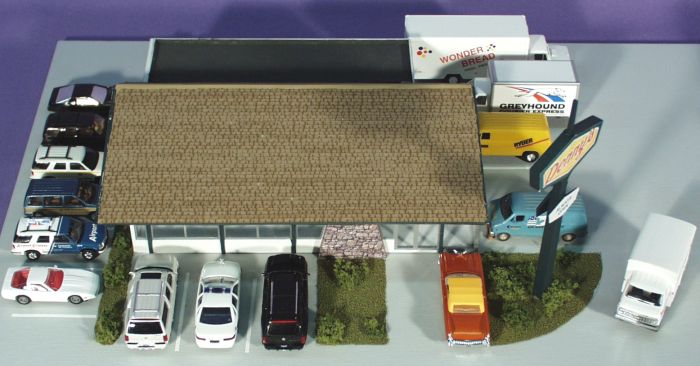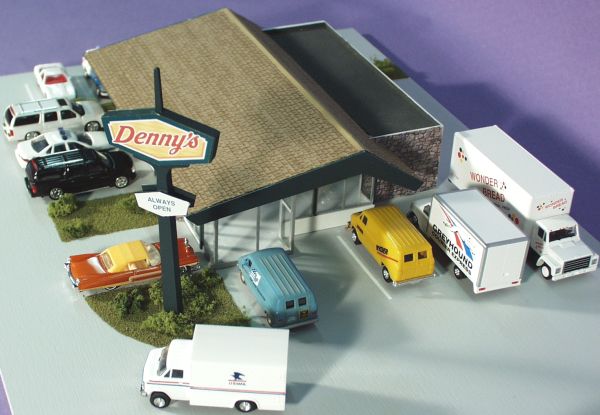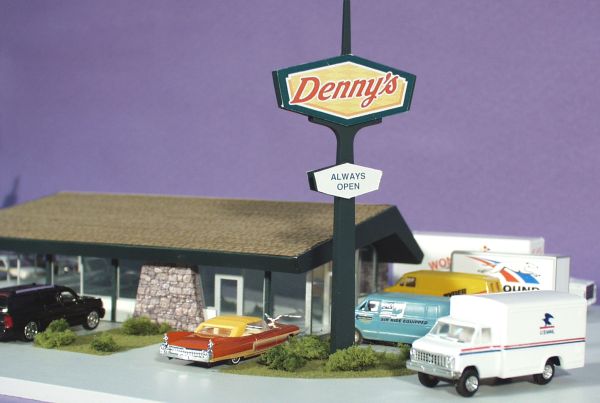 Links of my finished Desert Layout Project:
Links of Trainmaster: