TRAINMASTER BY WERNER MEER US-RAILROAD-SHOP KILCHBERG
HOCHWEIDSTRASSE 3 CH-8802 KILCHBERG (ZÜRICH) SWITZERLAND (founded 1977)
PHONE *41-44-715-3666, FAX *41-44-715-3660, E-MAIL trainmaster@bluewin.ch
Go back to our Website - click here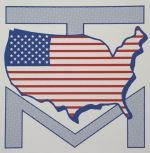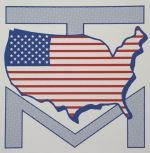 45 Years Trainmaster - the source for American Model Railroading (1977-2022)
updated: December 7, 2021
Reports about / Reportagen über Trainmaster und Werner Meer
| | | |
| --- | --- | --- |
| Date | Title / Story | Direct Link |
| 8/09/07 | Ein kurzes Portrait über einen Kilchberger vom Tages Anzeiger (copyright by TA) | hier klicken |
| 9/01/07 | Reportage zum 30-jährigen Jubiläum von Trainmaster in der LOKI 9/07 (copyright Loki) PDF | hier klicken |
| 4/11/09 | Kleine Oster-Geschichte (Cajon) vom Tages Anzeiger 11.4.09 - (copyright by TA) | hier klicken |
| 4/11/09 | English translation for the "Easter Story" in the newspaper above - (copyright by TA) | click here |
| 10/22/13 | NMRA Award wurde an W. Meer von Nobby Clarke überreicht (see below) | click here |
12/31/17: Werner Meer zieht sich aus dem aktuellen Schaffen für die American Railroadfans zurück.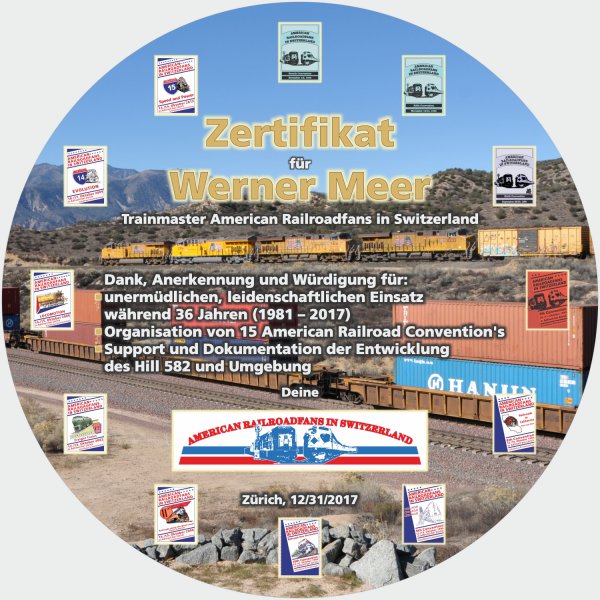 Grösseres Bild - hier klicken
Dieses spezielle Zertifikat setzt den Schlusspunkt von seiner langjährigen Tätigkeit per 31.12.2017.
December 2017 / February 2018 / June 2018 - Changes at the rear of our Shop - check our "new look"
In June 2018 our Shop got new windows. Therefore, we made some modifications at the rear side. The Mormon Rocks modules and Hill 582 have been moved. We got new Mojave Desert Modules and moved Show Cases and Book Cabinets.


updated: June 27, 2018
elevated overview of remodeled rear - 340
Take a look - click here
our new desert diorama center - 355
HO Scale 1:87
Mojave Desert Layout
Werner Enterprises Terminal
and Cajon Pass
by Werner Meer


English

updated: 2/19/17
Werner Enterprises Terminal - 2685
See all 23 Pages - click here
Mormon Rocks & Hwy 138 - 2963
Desert Diorama
Cajon Pass - Mormon Rocks
in HO Scale

Built by Werner Meer
1986/2017

Updated: 3/07/17
3/03/17 Santa Fe Streamliner - 362
See all photos - click here
3/03/17 Mormon Rocks - 396
N/HO/On3 Scale

26 American Dioramas

located in Switzerland

updated: 1/24/22

click here
Z/N/HOn3/HO/O/G Scale

30 American Layouts

located in Switzerland

updated: 1/24/22

click here
NMRA Award
Überraschenderweise wurde während der 4th CV (2013) in Rodgau bei Frankfurt vom NMRA (Nobby Clarke) ein Award für das langjährige Schaffen in der US-Szene an W. Meer überreicht.
Surprisingly, an award for the many years of work in the U.S. scene was presented to Werner Meer during the 4th CV in Rodgau near Frankfurt, from NMRA (Nobby Clarke).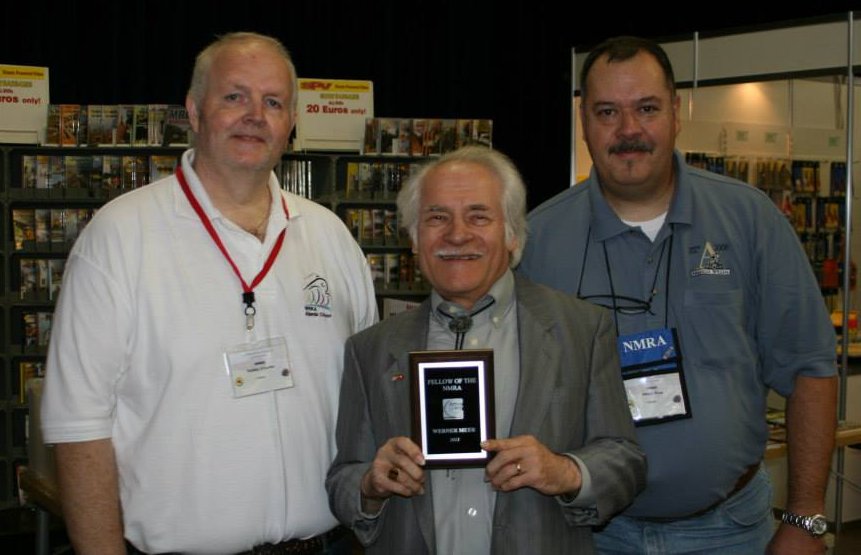 Nobby Clarke (NMRA Atlantic District President) - Werner Meer - Alain Kap (NMRA Vice President)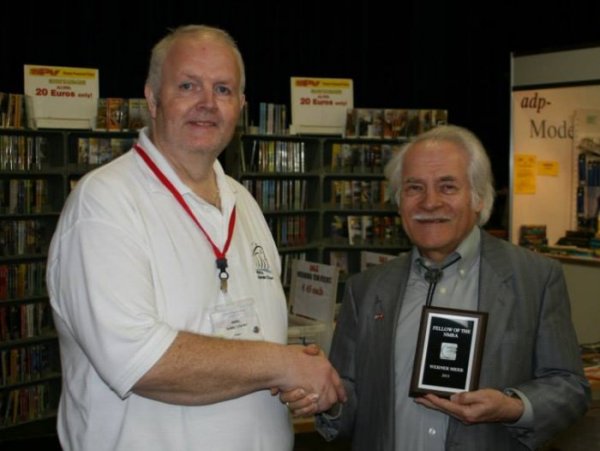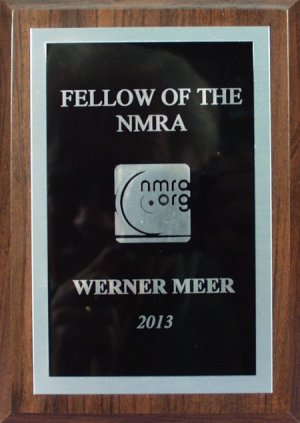 Nobby Clarke is handing the Award to Werner Meer (Chairman American Railroadfans in Switzerland)
(photos copyright by Alain Kap)
NMRA Atlantic District: http://www.nmraatlantic.org/ / NMRA USA: http://www.nmra.org/

News 11/04/13: Aktuelle Reportagen und Photos der 15th Convention: hier klicken
Copyright Trainmaster by Werner Meer 2002 - 2022