TRAINMASTER BY WERNER MEER US-RAILROAD-SHOP KILCHBERG
HOCHWEIDSTRASSE 3 CH-8802 KILCHBERG (ZÜRICH) SWITZERLAND (founded 1977)
PHONE *41-44-715-3666, FAX *41-44-715-3660, E-MAIL trainmaster@bluewin.ch
Go back to our Website - click here
46 Years Trainmaster - the source for American Model Railroading (1977-2023)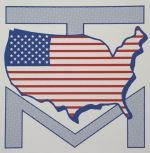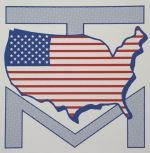 updated: October 22, 2022
Please scroll down to see all models (click on the photo link) and see the model page with photos.
Bitte nach unten scrollen (auf den Photo-Link klicken) und Sie sehen die Photoseite des Modells.
go back to Brass Models (in stock) - click here / go back to News 2 (consignment news) - click here
MODELS HISTORY / MODELL-GESCHICHTE (ARCHIV)
SOLD OUT - Brass Models / ausverkaufte Messingmodelle - SOLD OUT
On this page we are listing different models which are sold out and not available anymore, just for reference.
Auf dieser Seite listen wir ausverkaufte Modelle als Referenz auf. Diese können nicht mehr beschafft werden, sollen aber einen Überblick von den verschiedenen produzierten Modellen aufzeigen.
All prices are listed in Swiss Francs (sFr. / CHF) / Alle Preise sind in Schweizer Franken (sFr. / CHF) angegeben.
go back to News 1 (monthly news) - click here
Consignment (we sell your models) / ask for our terms
Commission (Wir verkaufen Ihre Modelle in Konsignation) / fragen Sie nach unseren Konditionen
Page 4 - HO/HOn3 Scale: Brass Models sold out
HO Logging Models / Narrow Gauge Models in HOn3, Sn3, On3 and On30
SOLD OUT - HO Scale BRASS MODELS (Logging Equipment) - SOLD OUT
Shay
| | | | | | | | | | | |
| --- | --- | --- | --- | --- | --- | --- | --- | --- | --- | --- |
| Date | Scale | Manufacturer | Road | Description/Type | Remarks | Year | Code/No. | Photo | Sale | sFr. |
| 10/11 | HO | PFM/United | Hillcrest | 25-Ton Shay (Forks Lumber) | C/P, WEA | NA | CH-1005 | yes | sold | 520.- |
| | | | | | | | | | | |
| --- | --- | --- | --- | --- | --- | --- | --- | --- | --- | --- |
| Date | Scale | Manufacturer | Road | Description/Type | Remarks | Year | Code/No. | Photo | Sale | sFr. |
| 12/12 | HO | PFM/United | Benson Logging | 2-Truck Shay | U/P | '82 | WG-146 | Y-988 | sold | 650.- |
| | | | | | | | | | | |
| --- | --- | --- | --- | --- | --- | --- | --- | --- | --- | --- |
| Date | Scale | Manufacturer | Road | Description/Type | Remarks | Year | Code/No. | Photo | Sale | sFr. |
| 3/10 | HO | PFM/United | NA | 2-Truck Shay | C/P, no Box | NA | FB-8 | yes | sold | 650.- |
| | | | | | | | | | | |
| --- | --- | --- | --- | --- | --- | --- | --- | --- | --- | --- |
| Date | Scale | Manufacturer | Road | Description/Type | Remarks | Year | Code/No. | Photo | Sale | sFr. |
| 10/11 | HO | NWSL | any | 13-Ton Shay, Vertical Boiler | U/P | NA | CH-1010 | yes | sold | 280.- |
| | | | | | | | | | | |
| --- | --- | --- | --- | --- | --- | --- | --- | --- | --- | --- |
| Date | Scale | Manufacturer | Road | Description/Type | Remarks | Year | Code/No. | Photo | Sale | sFr. |
| 2/12 | HO | Overland # 1553.1 | Cass | 3-Truck Shay 80-Ton (no lettering) | F/P | '94 | PW-1 | yes | sold | 800.- |
| | | | | | | | | | | |
| --- | --- | --- | --- | --- | --- | --- | --- | --- | --- | --- |
| Date | Scale | Manufacturer | Road | Description/Type | Remarks | Year | Code/No. | Photo | Sale | sFr. |
| 11/12 | HO | PSC 16598-1 | Pacific Coast | 3-Truck Shay, no lettering | F/P | X | CH-1444 | Y-949 | sold | 620.- |
| | | | | | | | | | | |
| --- | --- | --- | --- | --- | --- | --- | --- | --- | --- | --- |
| Date | Scale | Manufacturer | Road | Description/Type | Remarks | Year | Code/No. | Photo | Sale | sFr. |
| 11/12 | HO | PFM/United | WP&P Corp | 2-Truck Shay Class B, 4 | C/P | X | CH-1448 | Y-952 | sold | 370.- |
| | | | | | | | | | | |
| --- | --- | --- | --- | --- | --- | --- | --- | --- | --- | --- |
| Date | Scale | Manufacturer | Road | Description/Type | Remarks | Year | Code/No. | Photo | Sale | sFr. |
| 10/13 | HO | PFM/United | Mich Cal Lumb | 2-Truck Shay, Singer Finish | C/P, WEA | '79 | CH-1663 | Z-337 | sold | 550.- |
| | | | | | | | | | | |
| --- | --- | --- | --- | --- | --- | --- | --- | --- | --- | --- |
| Date | Scale | Manufacturer | Road | Description/Type | Remarks | Year | Code/No. | Photo | Sale | sFr. |
| 6/14 | HO | Westside | any | Class A, 20-Ton Shay | U/P | '81 | WG.170 | Z-652 | sold | 290.- |
| | | | | | | | | | | |
| --- | --- | --- | --- | --- | --- | --- | --- | --- | --- | --- |
| Date | Scale | Manufacturer | Road | Description/Type | Remarks | Year | Code/No. | Photo | Sale | sFr. |
| 5/09 | HO | Westside Models | WSLCo. # 8 | 3-Truck Shay | UP | '79 | WG-104 | yes | sold | 650.- |
| | | | | | | | | | | |
| --- | --- | --- | --- | --- | --- | --- | --- | --- | --- | --- |
| Date | Scale | Manufacturer | Road | Description/Type | Remarks | Year | Code/No. | Photo | Sale | sFr. |
| 5/09 | HO | PFM/United | Michigan II | 2-Truck Shay | UP | '79 | WG-103 | yes | sold | 750.- |
| | | | | | | | | | | |
| --- | --- | --- | --- | --- | --- | --- | --- | --- | --- | --- |
| Date | Scale | Manufacturer | Road | Description/Type | Remarks | Year | Code/No. | Photo | Sale | sFr. |
| 10/13 | HO | PFM/United | Benson Log. | 2-Truck Shay | U/P | '82 | CH-1664 | Z-336 | sold | 495.- |
| | | | | | | | | | | |
| --- | --- | --- | --- | --- | --- | --- | --- | --- | --- | --- |
| Date | Scale | Manufacturer | Road | Description/Type | Remarks | Year | Code/No. | Photo | Sale | sFr. |
| 4/16 | HO | NWSL | any | 18-Ton Class A, 2-Truck Shay | C/P, no lettering | X | HJF-1284 | ZX-202 | sold | 460.- |
| | | | | | | | | | | |
| --- | --- | --- | --- | --- | --- | --- | --- | --- | --- | --- |
| Date | Scale | Manufacturer | Road | Description/Type | Remarks | Year | Code/No. | Photo | Sale | sFr. |
| 10/16 | HO | maybe PFM/United | X | 2-Truck Shay | C/P, no Box | X | BD-02 | ZX-318 | sold | 250.- |
| | | | | | | | | | | |
| --- | --- | --- | --- | --- | --- | --- | --- | --- | --- | --- |
| Date | Scale | Manufacturer | Road | Description/Type | Remarks | Year | Code/No. | Photo | Sale | sFr. |
| 10/15 | HO | United | X | 2-Truck Shay | C/P, WEA | X | RC-51 | ZX-051 | sold | 350.- |
| | | | | | | | | | | |
| --- | --- | --- | --- | --- | --- | --- | --- | --- | --- | --- |
| Date | Scale | Manufacturer | Road | Description/Type | Remarks | Year | Code/No. | Photo | Sale | sFr. |
| 10/15 | HO | United | X | 3-Truck Shay | C/P, WEA | '64 | RC-50 | ZX-050 | sold | 400.- |
| | | | | | | | | | | |
| --- | --- | --- | --- | --- | --- | --- | --- | --- | --- | --- |
| Date | Scale | Manufacturer | Road | Description/Type | Remarks | Year | Code/No. | Photo | Sale | sFr. |
| 12/15 | HO | PFM/United | any | 2-Truck Shay | U/P | X | HJF-1248 | ZX-122 | sold | 335.- |
| | | | | | | | | | | |
| --- | --- | --- | --- | --- | --- | --- | --- | --- | --- | --- |
| Date | Scale | Manufacturer | Road | Description/Type | Remarks | Year | Code/No. | Photo | Sale | sFr. |
| 12/13 | HO | PFM/United | Hillcrest | 25-Ton Shay, 2-truck | U/P | X | CH-1663X | Z-408 | sold | 395.- |
| | | | | | | | | | | |
| --- | --- | --- | --- | --- | --- | --- | --- | --- | --- | --- |
| Date | Scale | Manufacturer | Road | Description/Type | Remarks | Year | Code/No. | Photo | Sale | sFr. |
| 12/13 | HO | PFM/United | Benson | 25-Ton Shay, 2-truck | U/P | X | CH-1664X | Z-409 | sold | 395.- |
| | | | | | | | | | | |
| --- | --- | --- | --- | --- | --- | --- | --- | --- | --- | --- |
| Date | Scale | Manufacturer | Road | Description/Type | Remarks | Year | Code/No. | Photo | Sale | sFr. |
| 11/18 | HO | PFM/United | Willamette | 3-Truck Shay (Coos Bay Lumber) | U/P | '81 | HJF-1513 | ZX-795 | sold | 530.- |
| | | | | | | | | | | |
| --- | --- | --- | --- | --- | --- | --- | --- | --- | --- | --- |
| Date | Scale | Manufacturer | Road | Description/Type | Remarks | Year | Code/No. | Photo | Sale | sFr. |
| 3/19 | HO | PFM/United | M.A. | 2-Truck Shay, Class B | U/P | X | RE-40 | ZX-889 | sold | 375.- |
| | | | | | | | | | | |
| --- | --- | --- | --- | --- | --- | --- | --- | --- | --- | --- |
| Date | Scale | Manufacturer | Road | Description/Type | Remarks | Year | Code/No. | Photo | Sale | sFr. |
| 2/18 | HO | PFM/United | Yosemite Lmbr | Benson 25-Ton 2-Truck Shay | C/P, NOB | '74 | FRR-14 | ZX-578 | sold | 495.- |
| | | | | | | | | | | |
| --- | --- | --- | --- | --- | --- | --- | --- | --- | --- | --- |
| Date | Scale | Manufacturer | Road | Description/Type | Remarks | Year | Code/No. | Photo | Sale | sFr. |
| 8/19 | HO | PFM/United | Logging | 25-Ton 2-Truck Shay | U/P, no Box | X | FH-01/02 | ZX-956 | sold | 250.- |
| | | | | | | | | | | |
| --- | --- | --- | --- | --- | --- | --- | --- | --- | --- | --- |
| Date | Scale | Manufacturer | Road | Description/Type | Remarks | Year | Code/No. | Photo | Sale | sFr. |
| 1/20 | HO | Brass N.A. | N.A. | 2-Truck Shay (new motor) | no Box | X | PS-206 | ZY-041 | sold | 375.- |
| | | | | | | | | | | |
| --- | --- | --- | --- | --- | --- | --- | --- | --- | --- | --- |
| Date | Scale | Manufacturer | Road | Description/Type | Remarks | Year | Code/No. | Photo | Sale | sFr. |
| 3/20 | HO | Westside # MO-148 | any | Calss A 20-Ton 2-Truck Shay | U/P | '81 | HJF-1719 | ZY-095 | sold | 340.- |
| | | | | | | | | | | |
| --- | --- | --- | --- | --- | --- | --- | --- | --- | --- | --- |
| Date | Scale | Manufacturer | Road | Description/Type | Remarks | Year | Code/No. | Photo | Sale | sFr. |
| 11/20 | HO | Westside Yosemite | Sugarpine Co.. | 2-Truck Shay (smooth) | C/P, WEA | '79 | UHE-199 | ZY-381 | sold | 650.- |
| | | | | | | | | | | |
| --- | --- | --- | --- | --- | --- | --- | --- | --- | --- | --- |
| Date | Scale | Manufacturer | Road | Description/Type | Remarks | Year | Code/No. | Photo | Sale | sFr. |
| 11/16 | HO | Westside Models | any | 3-Truck Shay | U/P | X | HJF-1365 | ZX-357 | sold | 478.- |
| | | | | | | | | | | |
| --- | --- | --- | --- | --- | --- | --- | --- | --- | --- | --- |
| Date | Scale | Manufacturer | Road | Description/Type | Remarks | Year | Code/No. | Photo | Sale | sFr. |
| 12/21 | HO | PSC # 16598-2 | Pacific Coast | 3-Truck Shay (Mayo Lumber # 4) | F/P | '95 | HJF-1960 | ZY-593 | sold | 750.- |
| | | | | | | | | | | |
| --- | --- | --- | --- | --- | --- | --- | --- | --- | --- | --- |
| Date | Scale | Manufacturer | Road | Description/Type | Remarks | Year | Code/No. | Photo | Sale | sFr. |
| 12/21 | HO | NWSL | Gian Carlo Log | 13-Ton 2-Truck Shay (Vertical Boiler) | C/P, WEA | X | HJF-1961 | ZY-594 | sold | 470.- |
| | | | | | | | | | | |
| --- | --- | --- | --- | --- | --- | --- | --- | --- | --- | --- |
| Date | Scale | Manufacturer | Road | Description/Type | Remarks | Year | Code/No. | Photo | Sale | sFr. |
| 12/21 | HO | Overland # 1575.1 | WVS&L Co. | 3-Truck Shay (no lettering) | F/P | '94 | HJF-1962 | ZY-595 | sold | 690.- |
| | | | | | | | | | | |
| --- | --- | --- | --- | --- | --- | --- | --- | --- | --- | --- |
| Date | Scale | Manufacturer | Road | Description/Type | Remarks | Year | Code/No. | Photo | Sale | sFr. |
| 12/21 | HO | PFM/United | WP&P Co. | 2-Truck Shay | C/P | X | HJF-1963 | ZY-596 | sold | 350.- |
| | | | | | | | | | | |
| --- | --- | --- | --- | --- | --- | --- | --- | --- | --- | --- |
| Date | Scale | Manufacturer | Road | Description/Type | Remarks | Year | Code/No. | Photo | Sale | sFr. |
| 12/21 | HO | PFM/United | Hillcrest Lumber | 25-Ton, 2-Truck Shay (Forks Lumber) | C/P WEA NOB | X | HJF-1976 | ZY-605 | sold | 540.- |
| | | | | | | | | | | |
| --- | --- | --- | --- | --- | --- | --- | --- | --- | --- | --- |
| Date | Scale | Manufacturer | Road | Description/Type | Remarks | Year | Code/No. | Photo | Sale | sFr. |
| 10/22 | HO | NWSL | Blackman | 13-Ton, 2-Truck Shay, Vertical Boiler | P/P | '79 | HH-486 | ZY-844 | sold | 1050.- |
| | | | | | | | | | | |
| --- | --- | --- | --- | --- | --- | --- | --- | --- | --- | --- |
| Date | Scale | Manufacturer | Road | Description/Type | Remarks | Year | Code/No. | Photo | Sale | sFr. |
| 10/22 | HO | PFM/United | Michigan-Cal. Lbr | 2-Truck Shay, 3-Cylinders, | P/P, WEA | '79 | HJF-2165 | ZY-851 | sold | 650.- |
| | | | | | | | | | | |
| --- | --- | --- | --- | --- | --- | --- | --- | --- | --- | --- |
| Date | Scale | Manufacturer | Road | Description/Type | Remarks | Year | Code/No. | Photo | Sale | sFr. |
| 12/21 | HO | NWSL | Willamette | 3-Truck Shay | U/P | '69 | HJF-1973 | ZY-603 | sold | 649.- |
| | | | | | | | | | | |
| --- | --- | --- | --- | --- | --- | --- | --- | --- | --- | --- |
| Date | Scale | Manufacturer | Road | Description/Type | Remarks | Year | Code/No. | Photo | Sale | sFr. |
| 10/22 | HO | PFM/United | Michigan-Cal. Lbr | 2-Truck Shay, 2-Cylinders, | C/P | '79 | HJF-2164 | ZY-850 | sold | 850.- |
| | | | | | | | | | | |
| --- | --- | --- | --- | --- | --- | --- | --- | --- | --- | --- |
| Date | Scale | Manufacturer | Road | Description/Type | Remarks | Year | Code/No. | Photo | Sale | sFr. |
| 10/22 | HO | PSC # 16782-1 | no lettering | 2-Truck Shay, 22-Ton, Class A | F/P | '93 | HJF-2169 | ZY-852 | sold | 690.- |
| | | | | | | | | | | |
| --- | --- | --- | --- | --- | --- | --- | --- | --- | --- | --- |
| Date | Scale | Manufacturer | Road | Description/Type | Remarks | Year | Code/No. | Photo | Sale | sFr. |
| 11/22 | HO | PFM/United | Harrington Lbr. | 25-Ton, 2-Truck Shay (no lettering) | P/P | '78 | HJF-2185 | ZY-865 | sold | 650.- |
| | | | | | | | | | | |
| --- | --- | --- | --- | --- | --- | --- | --- | --- | --- | --- |
| Date | Scale | Manufacturer | Road | Description/Type | Remarks | Year | Code/No. | Photo | Sale | sFr. |
| 11/22 | HO | PFM/United | Benson Logging | 2-Truck Shay (no lettering) | P/P, DCC | '82 | HJF-2186 | ZY-866 | sold | 650.- |
| | | | | | | | | | | |
| --- | --- | --- | --- | --- | --- | --- | --- | --- | --- | --- |
| Date | Scale | Manufacturer | Road | Description/Type | Remarks | Year | Code/No. | Photo | Sale | sFr. |
| 11/23 | HO | NWSL | 13-Ton | Shay w/vertical boiler | U/P, NOB | '79 | BB-81 | ZZ-135 | sold | 375.- |
Climax
| | | | | | | | | | | |
| --- | --- | --- | --- | --- | --- | --- | --- | --- | --- | --- |
| Date | Scale | Manufacturer | Road | Description/Type | Remarks | Year | Code/No. | Photo | Sale | sFr. |
| 4/10 | HO | PFM/United | ERC&L # 3 | 2-Truck Climax | U/P | 1983 | WG-116 | yes | sold | 590.- |
| | | | | | | | | | | |
| --- | --- | --- | --- | --- | --- | --- | --- | --- | --- | --- |
| Date | Scale | Manufacturer | Road | Description/Type | Remarks | Year | Code/No. | Photo | Sale | sFr. |
| 11/12 | HO | PFM/United | Elk River Coal | 2-Truck Climax (New River Lumber) | F/P | '83 | CH-1447 | Y-951 | sold | 600.- |
| | | | | | | | | | | |
| --- | --- | --- | --- | --- | --- | --- | --- | --- | --- | --- |
| Date | Scale | Manufacturer | Road | Description/Type | Remarks | Year | Code/No. | Photo | Sale | sFr. |
| 11/12 | HO | PFM/United | Abernethy | 3-Truck Climax, # 5 | F/P | '87 | CH-1446 | Y-950 | sold | 650.- |
| | | | | | | | | | | |
| --- | --- | --- | --- | --- | --- | --- | --- | --- | --- | --- |
| Date | Scale | Manufacturer | Road | Description/Type | Remarks | Year | Code/No. | Photo | Sale | sFr. |
| 3/10 | HO | PFM/United | NA | Climax | C/P, no Box | NA | FB-9 | yes | sold | 600.- |
| | | | | | | | | | | |
| --- | --- | --- | --- | --- | --- | --- | --- | --- | --- | --- |
| Date | Scale | Manufacturer | Road | Description/Type | Remarks | Year | Code/No. | Photo | Sale | sFr. |
| 10/11 | HO | Westside Models | any | Class A Climax | U/P | NA | CH-1007 | yes | sold | 280.- |
| | | | | | | | | | | |
| --- | --- | --- | --- | --- | --- | --- | --- | --- | --- | --- |
| Date | Scale | Manufacturer | Road | Description/Type | Remarks | Year | Code/No. | Photo | Sale | sFr. |
| 10/11 | HO | NWSL | any | Class A Climax 12-Ton, Vertical Boil. | U/P | NA | CH-1008 | yes | sold | 280.- |
| | | | | | | | | | | |
| --- | --- | --- | --- | --- | --- | --- | --- | --- | --- | --- |
| Date | Scale | Manufacturer | Road | Description/Type | Remarks | Year | Code/No. | Photo | Sale | sFr. |
| 10/11 | HO | NWSL | any | Class A Climax 12-Ton, Horizontal B. | C/P | NA | CH-1009 | yes | sold | 280.- |
| | | | | | | | | | | |
| --- | --- | --- | --- | --- | --- | --- | --- | --- | --- | --- |
| Date | Scale | Manufacturer | Road | Description/Type | Remarks | Year | Code/No. | Photo | Sale | sFr. |
| 10/15 | HO | Westside/Nakamura | X | Climax Class A | U/P | '74 | RC-49 | ZX-049 | sold | 300.- |
| | | | | | | | | | | |
| --- | --- | --- | --- | --- | --- | --- | --- | --- | --- | --- |
| Date | Scale | Manufacturer | Road | Description/Type | Remarks | Year | Code/No. | Photo | Sale | sFr. |
| 11/16 | HO | NWSL | any | Climax Class A 12-Ton Vertical Boiler | U/P | X | HJF-1367 | ZX-359 | sold | 335.- |
| | | | | | | | | | | |
| --- | --- | --- | --- | --- | --- | --- | --- | --- | --- | --- |
| Date | Scale | Manufacturer | Road | Description/Type | Remarks | Year | Code/No. | Photo | Sale | sFr. |
| 10/15 | HO | PFM/United | X | Climax Class C | U/P | '64 | RC-48 | ZX-048 | sold | 350.- |
| | | | | | | | | | | |
| --- | --- | --- | --- | --- | --- | --- | --- | --- | --- | --- |
| Date | Scale | Manufacturer | Road | Description/Type | Remarks | Year | Code/No. | Photo | Sale | sFr. |
| 10/16 | HO | Westside Models | WSLCo | Climax Class A, Vertical Boiler | C/P, WEA | X | WG-203 | ZX-342 | sold | 350.- |
| | | | | | | | | | | |
| --- | --- | --- | --- | --- | --- | --- | --- | --- | --- | --- |
| Date | Scale | Manufacturer | Road | Description/Type | Remarks | Year | Code/No. | Photo | Sale | sFr. |
| 8/19 | HO | PFM/United | Logging | 2-Truck Climax Class C | U/P, no Box | X | FH-03 | ZX-957 | sold | 250.- |
| | | | | | | | | | | |
| --- | --- | --- | --- | --- | --- | --- | --- | --- | --- | --- |
| Date | Scale | Manufacturer | Road | Description/Type | Remarks | Year | Code/No. | Photo | Sale | sFr. |
| 6/20 | HO | Westside | any | Climax Class A Vertical Boiler | U/P | X | HJF-1746 | ZY-150 | sold | 350.- |
| | | | | | | | | | | |
| --- | --- | --- | --- | --- | --- | --- | --- | --- | --- | --- |
| Date | Scale | Manufacturer | Road | Description/Type | Remarks | Year | Code/No. | Photo | Sale | sFr. |
| 6/20 | HO | NWSL | any | Climax Class A Vertical Boiler 12-Ton | U/P | X | HJF-1747 | ZY-151 | sold | 350.- |
| | | | | | | | | | | |
| --- | --- | --- | --- | --- | --- | --- | --- | --- | --- | --- |
| Date | Scale | Manufacturer | Road | Description/Type | Remarks | Year | Code/No. | Photo | Sale | sFr. |
| 6/20 | HO | NWSL | any | Climax Class A Tee Boiler 15-Ton | U/P | X | HJF-1748 | ZY-152 | sold | 350.- |
| | | | | | | | | | | |
| --- | --- | --- | --- | --- | --- | --- | --- | --- | --- | --- |
| Date | Scale | Manufacturer | Road | Description/Type | Remarks | Year | Code/No. | Photo | Sale | sFr. |
| 10/20 | HO | PFM/United | any | 2-Truck Climax (no lettering) | C/P, no Box | X | HJF-1811 | ZY-324 | sold | 265.- |
| | | | | | | | | | | |
| --- | --- | --- | --- | --- | --- | --- | --- | --- | --- | --- |
| Date | Scale | Manufacturer | Road | Description/Type | Remarks | Year | Code/No. | Photo | Sale | sFr. |
| 11/18 | HO | Westside | Logging | Climax Class A | U/P | X | HJF-1514 | ZX-796 | sold | 269.- |
| | | | | | | | | | | |
| --- | --- | --- | --- | --- | --- | --- | --- | --- | --- | --- |
| Date | Scale | Manufacturer | Road | Description/Type | Remarks | Year | Code/No. | Photo | Sale | sFr. |
| 10/22 | HO | PFM/United | Elk River Lbr | 2-Truck Climax (ptd. New River Lbr # 3) | C/P | '83 | HJF-2168 | ZY-853 | sold | 590.- |
| | | | | | | | | | | |
| --- | --- | --- | --- | --- | --- | --- | --- | --- | --- | --- |
| Date | Scale | Manufacturer | Road | Description/Type | Remarks | Year | Code/No. | Photo | Sale | sFr. |
| 11/22 | HO | PFM/United | Abernethy | 3-Truck Climax (very rare - only 4 made) | C/P | '87 | HJF-2211 | ZY-874 | sold | 2500.- |
| | | | | | | | | | | |
| --- | --- | --- | --- | --- | --- | --- | --- | --- | --- | --- |
| Date | Scale | Manufacturer | Road | Description/Type | Remarks | Year | Code/No. | Photo | Sale | sFr. |
| 11/22 | HO | PFM/United | Hillcrest Lumber | 3-Truck Climax | P/P | '80 | HJF-2179 | ZY-860 | sold | 1250.- |
| | | | | | | | | | | |
| --- | --- | --- | --- | --- | --- | --- | --- | --- | --- | --- |
| Date | Scale | Manufacturer | Road | Description/Type | Remarks | Year | Code/No. | Photo | Sale | sFr. |
| 12/22 | HO | Westside & NWSL | Long Bell | Climax A and 2 Log Cars | C/P, Set | X | FE-12 | ZY-900 | sold | 350.- |
Heisler
| | | | | | | | | | | |
| --- | --- | --- | --- | --- | --- | --- | --- | --- | --- | --- |
| Date | Scale | Manufacturer | Road | Description/Type | Remarks | Year | Code/No. | Photo | Sale | sFr. |
| 11/12 | HO | PFM/United | NA | 65-Ton Heisler | U/P | X | CH-1450 | Y-954 | sold | 480.- |
| | | | | | | | | | | |
| --- | --- | --- | --- | --- | --- | --- | --- | --- | --- | --- |
| Date | Scale | Manufacturer | Road | Description/Type | Remarks | Year | Code/No. | Photo | Sale | sFr. |
| 11/15 | HO | United | X | 2-Truck Heisler | U/P | '62 | RC-47 | ZX-047 | sold | 325.- |
| | | | | | | | | | | |
| --- | --- | --- | --- | --- | --- | --- | --- | --- | --- | --- |
| Date | Scale | Manufacturer | Road | Description/Type | Remarks | Year | Code/No. | Photo | Sale | sFr. |
| 8/19 | HO | PFM/United | Logging | 2-Truck Heisler (does not run - defect) | U/P, with Box | X | FH-04 | ZX-958 | sold | 150.- |
| | | | | | | | | | | |
| --- | --- | --- | --- | --- | --- | --- | --- | --- | --- | --- |
| Date | Scale | Manufacturer | Road | Description/Type | Remarks | Year | Code/No. | Photo | Sale | sFr. |
| 10/20 | HO | PSC 17128-2 | Pickering Lumber | 2-Truck Heisler # 3 | F/P | '99 | HJF-1812 | ZY-325 | sold | 445.- |
| | | | | | | | | | | |
| --- | --- | --- | --- | --- | --- | --- | --- | --- | --- | --- |
| Date | Scale | Manufacturer | Road | Description/Type | Remarks | Year | Code/No. | Photo | Sale | sFr. |
| 12/21 | HO | PFM/United | X | 65-Ton 2-Truck Heisler | U/P, TA | '79 | HJF-1965 | ZY-598 | sold | 485.- |
| | | | | | | | | | | |
| --- | --- | --- | --- | --- | --- | --- | --- | --- | --- | --- |
| Date | Scale | Manufacturer | Road | Description/Type | Remarks | Year | Code/No. | Photo | Sale | sFr. |
| 12/21 | HO | PFM/United | any | 65-Ton, 2-Truck Heisler | U/P | '79 | HJF-1975 | ZY-604 | sold | 495.- |
| | | | | | | | | | | |
| --- | --- | --- | --- | --- | --- | --- | --- | --- | --- | --- |
| Date | Scale | Manufacturer | Road | Description/Type | Remarks | Year | Code/No. | Photo | Sale | sFr. |
| 10/22 | HO | Key | no lettering | 90-Tom, 3-Truck Heisler (Cass # 6) | F/P | '87 | HJF-2167 | ZY-854 | sold | 950.- |
other Logging Steam Locos
| | | | | | | | | | | |
| --- | --- | --- | --- | --- | --- | --- | --- | --- | --- | --- |
| Date | Scale | Manufacturer | Road | Description/Type | Remarks | Year | Code/No. | Photo | Sale | sFr. |
| 11/12 | HO | PFM/United | NA | Vulcan Duplex, Singer Finish | C/P # 5 | '80 | CH-1451 | Y-955 | sold | 700.- |
| | | | | | | | | | | |
| --- | --- | --- | --- | --- | --- | --- | --- | --- | --- | --- |
| Date | Scale | Manufacturer | Road | Description/Type | Remarks | Year | Code/No. | Photo | Sale | sFr. |
| 8/11 | HO | PFM/United | Logging | Vulcan Duplex | C/P | NA | WG-128 | yes | sold | 950.- |
| | | | | | | | | | | |
| --- | --- | --- | --- | --- | --- | --- | --- | --- | --- | --- |
| Date | Scale | Manufacturer | Road | Description/Type | Remarks | Year | Code/No. | Photo | Sale | sFr. |
| 11/12 | HO | GEM IM-105 | Little River | 2-4-4-2 (Baldwin) | U/P | X | CH-1453 | Y-956 | sold | 650.- |
| | | | | | | | | | | |
| --- | --- | --- | --- | --- | --- | --- | --- | --- | --- | --- |
| Date | Scale | Manufacturer | Road | Description/Type | Remarks | Year | Code/No. | Photo | Sale | sFr. |
| 11/12 | HO | PFM/United | Oregon Americ. | 2-6-2 | U/P | X | CH-1452 | Y-945 | sold | 290.- |
| | | | | | | | | | | |
| --- | --- | --- | --- | --- | --- | --- | --- | --- | --- | --- |
| Date | Scale | Manufacturer | Road | Description/Type | Remarks | Year | Code/No. | Photo | Sale | sFr. |
| 11/12 | HO | PFM/United | Oregon Americ. | 2-6-2 | U/P | X | CH-1452 | Y-945 | sold | 290.- |
| | | | | | | | | | | |
| --- | --- | --- | --- | --- | --- | --- | --- | --- | --- | --- |
| Date | Scale | Manufacturer | Road | Description/Type | Remarks | Year | Code/No. | Photo | Sale | sFr. |
| 11/12 | HO | NWSL | Weyerhaeuser | 2-6-2T | C/P | X | CH-1462 | Y-963 | sold | 350.- |
| | | | | | | | | | | |
| --- | --- | --- | --- | --- | --- | --- | --- | --- | --- | --- |
| Date | Scale | Manufacturer | Road | Description/Type | Remarks | Year | Code/No. | Photo | Sale | sFr. |
| 4/10 | HO | PFM/United | GN wrong | 2-6-6-2 Sierra | C/P, no Box | NA | FB-04 | yes | sold | 575.- |
| | | | | | | | | | | |
| --- | --- | --- | --- | --- | --- | --- | --- | --- | --- | --- |
| Date | Scale | Manufacturer | Road | Description/Type | Remarks | Year | Code/No. | Photo | Sale | sFr. |
| 4/11 | HO | PFM/United | Sierra RR | 2-6-6-2, private road | C/P, WEA | NA | CH-15 | yes | sold | 580.- |
| | | | | | | | | | | |
| --- | --- | --- | --- | --- | --- | --- | --- | --- | --- | --- |
| Date | Scale | Manufacturer | Road | Description/Type | Remarks | Year | Code/No. | Photo | Sale | sFr. |
| 3/14 | HO | NWSL | Rayonier | 2-6-6-2T | C/P WEA used | X | PH-01 | Z-520 | sold | 350.- |
| | | | | | | | | | | |
| --- | --- | --- | --- | --- | --- | --- | --- | --- | --- | --- |
| Date | Scale | Manufacturer | Road | Description/Type | Remarks | Year | Code/No. | Photo | Sale | sFr. |
| 11/12 | HO | NWSL | Weyerhaeuser | 2-6-6-2T | U/P | X | CH-1458 | Y-960 | sold | 550.- |
| | | | | | | | | | | |
| --- | --- | --- | --- | --- | --- | --- | --- | --- | --- | --- |
| Date | Scale | Manufacturer | Road | Description/Type | Remarks | Year | Code/No. | Photo | Sale | sFr. |
| 11/12 | HO | NWSL | Booth Kelly | 2-6-6-2T | U/P | X | CH-1459 | Y-948 | sold | 550.- |
| | | | | | | | | | | |
| --- | --- | --- | --- | --- | --- | --- | --- | --- | --- | --- |
| Date | Scale | Manufacturer | Road | Description/Type | Remarks | Year | Code/No. | Photo | Sale | sFr. |
| 11/12 | HO | NWSL | Rayonier | 2-8-2 | U/P, no Box | X | CH-1461 | Y-962 | sold | 350.- |
| | | | | | | | | | | |
| --- | --- | --- | --- | --- | --- | --- | --- | --- | --- | --- |
| Date | Scale | Manufacturer | Road | Description/Type | Remarks | Year | Code/No. | Photo | Sale | sFr. |
| 8/11 | HO | NWSL | Logging | 2-8-2 Baldwin 70-Ton | C/P | NA | WG-127 | yes | sold | 850.- |
| | | | | | | | | | | |
| --- | --- | --- | --- | --- | --- | --- | --- | --- | --- | --- |
| Date | Scale | Manufacturer | Road | Description/Type | Remarks | Year | Code/No. | Photo | Sale | sFr. |
| 12/13 | HO | NWSL | Rayonier | 2-8-2 | U/P | X | CH-1665X | Z-410 | sold | 360.- |
| | | | | | | | | | | |
| --- | --- | --- | --- | --- | --- | --- | --- | --- | --- | --- |
| Date | Scale | Manufacturer | Road | Description/Type | Remarks | Year | Code/No. | Photo | Sale | sFr. |
| 4/14 | HO | NWSL | Weyerhaeuser | 2-8-8-2 | U/P | X | PH-02 | Z-521 | sold | 450.- |
| | | | | | | | | | | |
| --- | --- | --- | --- | --- | --- | --- | --- | --- | --- | --- |
| Date | Scale | Manufacturer | Road | Description/Type | Remarks | Year | Code/No. | Photo | Sale | sFr. |
| 1/11 | HO | Oriental Ltd. | Sugar Pine Lb | ALCO Tank Engine 2-10-2T | F/P, no decals | 1984 | WG-124 | yes | sold | 590.- |
| | | | | | | | | | | |
| --- | --- | --- | --- | --- | --- | --- | --- | --- | --- | --- |
| Date | Scale | Manufacturer | Road | Description/Type | Remarks | Year | Code/No. | Photo | Sale | sFr. |
| 3/07 | HO | NWSL | CA Western | 2-8-2 (Logging Mikado) | C/P | NA | 3429 | yes | sold | 800.- |
| | | | | | | | | | | |
| --- | --- | --- | --- | --- | --- | --- | --- | --- | --- | --- |
| Date | Scale | Manufacturer | Road | Description/Type | Remarks | Year | Code/No. | Photo | Sale | sFr. |
| 4/10 | HO | PFM/United | RG wrong | 2-6-2 Logging ? | C/P, no Box | NA | FB-05 | yes | sold | 350.- |
| | | | | | | | | | | |
| --- | --- | --- | --- | --- | --- | --- | --- | --- | --- | --- |
| Date | Scale | Manufacturer | Road | Description/Type | Remarks | Year | Code/No. | Photo | Sale | sFr. |
| 4/10 | HO | NWSL/Toby | RG wrong | 2-8-2 Logging | C/P, no Box | NA | FB-06 | yes | sold | 375.- |
| | | | | | | | | | | |
| --- | --- | --- | --- | --- | --- | --- | --- | --- | --- | --- |
| Date | Scale | Manufacturer | Road | Description/Type | Remarks | Year | Code/No. | Photo | Sale | sFr. |
| 4/10 | HO | NWSL/Toby | NP wrong | 2-8-2 Logging | C/P, no Box | NA | FB-07 | yes | sold | 375.- |
| | | | | | | | | | | |
| --- | --- | --- | --- | --- | --- | --- | --- | --- | --- | --- |
| Date | Scale | Manufacturer | Road | Description/Type | Remarks | Year | Code/No. | Photo | Sale | sFr. |
| 3/10 | HO | NWSL/Toby | Booth-Kelly | 2-6-6-2T, 2 Logging Mallet | U/P | NA | WG-112 | yes | sold | 650.- |
| | | | | | | | | | | |
| --- | --- | --- | --- | --- | --- | --- | --- | --- | --- | --- |
| Date | Scale | Manufacturer | Road | Description/Type | Remarks | Year | Code/No. | Photo | Sale | sFr. |
| 10/13 | HO | NWSL | Weyerhaeuser | 2-8-8-2, Logging Mallet | U/P, NOB | X | CH-1661 | Z-339 | sold | 650.- |
| | | | | | | | | | | |
| --- | --- | --- | --- | --- | --- | --- | --- | --- | --- | --- |
| Date | Scale | Manufacturer | Road | Description/Type | Remarks | Year | Code/No. | Photo | Sale | sFr. |
| 11/12 | HO | NWSL | Weyerhaeuser | 2-8-8-2, no lettering | C/P, no Box | X | CH-1457 | Y-946 | sold | 560.- |
| | | | | | | | | | | |
| --- | --- | --- | --- | --- | --- | --- | --- | --- | --- | --- |
| Date | Scale | Manufacturer | Road | Description/Type | Remarks | Year | Code/No. | Photo | Sale | sFr. |
| 11/12 | HO | NWSL | Rayonier | 2-6-6-2T, no lettering | C/P | X | CH-1460 | Y-961 | sold | 400.- |
| | | | | | | | | | | |
| --- | --- | --- | --- | --- | --- | --- | --- | --- | --- | --- |
| Date | Scale | Manufacturer | Road | Description/Type | Remarks | Year | Code/No. | Photo | Sale | sFr. |
| 11/15 | HO | NWSL (Toby) | Booth Kelly | 2-6-6-2T | U/P | X | RC-44 | ZX-044 | sold | 500.- |
| | | | | | | | | | | |
| --- | --- | --- | --- | --- | --- | --- | --- | --- | --- | --- |
| Date | Scale | Manufacturer | Road | Description/Type | Remarks | Year | Code/No. | Photo | Sale | sFr. |
| 10/15 | HO | NWSL (Toby) | Minaret | 2-8-2T | C/P | X | RC-45 | ZX-045 | sold | 400.- |
| | | | | | | | | | | |
| --- | --- | --- | --- | --- | --- | --- | --- | --- | --- | --- |
| Date | Scale | Manufacturer | Road | Description/Type | Remarks | Year | Code/No. | Photo | Sale | sFr. |
| 10/15 | HO | PFM/United | Sierra | 2-6-6-2 | U/P | '70 | RC-43 | ZX-043 | sold | 450.- |
| | | | | | | | | | | |
| --- | --- | --- | --- | --- | --- | --- | --- | --- | --- | --- |
| Date | Scale | Manufacturer | Road | Description/Type | Remarks | Year | Code/No. | Photo | Sale | sFr. |
| 11/16 | HO | NWSL | Booth Kelly | 2-6-6-2T | U/P | X | HJF-1366 | ZX-358 | sold | 560.- |
| | | | | | | | | | | |
| --- | --- | --- | --- | --- | --- | --- | --- | --- | --- | --- |
| Date | Scale | Manufacturer | Road | Description/Type | Remarks | Year | Code/No. | Photo | Sale | sFr. |
| 11/16 | HO | PFM | Rayonier | 2-6-2 # 45 | U/P | '77 | HH-112 | ZX-374 | sold | 300.- |
| | | | | | | | | | | |
| --- | --- | --- | --- | --- | --- | --- | --- | --- | --- | --- |
| Date | Scale | Manufacturer | Road | Description/Type | Remarks | Year | Code/No. | Photo | Sale | sFr. |
| 10/16 | HO | Westside | any | Climax Class A, Vertical Boiler | U/P | X | EVA-29 | ZX-352 | sold | 285.- |
| | | | | | | | | | | |
| --- | --- | --- | --- | --- | --- | --- | --- | --- | --- | --- |
| Date | Scale | Manufacturer | Road | Description/Type | Remarks | Year | Code/No. | Photo | Sale | sFr. |
| 11/16 | HO | NWSL | Kulp Thomas | 20-Ton Dunkirk Class B | U/P | X | HJF-1368 | ZX-360 | sold | 445.- |
| | | | | | | | | | | |
| --- | --- | --- | --- | --- | --- | --- | --- | --- | --- | --- |
| Date | Scale | Manufacturer | Road | Description/Type | Remarks | Year | Code/No. | Photo | Sale | sFr. |
| 10/16 | HO | Oriental/Samhongsa | Deep River Log | 2-4-4-2 | F/P no Box | X | WG-199 | ZX-338 | sold | 375.- |
| | | | | | | | | | | |
| --- | --- | --- | --- | --- | --- | --- | --- | --- | --- | --- |
| Date | Scale | Manufacturer | Road | Description/Type | Remarks | Year | Code/No. | Photo | Sale | sFr. |
| 11/16 | HO | NWSL | Rayonier | 2-6-6-2T | C/P | '79 | HJF-1369 | ZX-361 | sold | 645.- |
| | | | | | | | | | | |
| --- | --- | --- | --- | --- | --- | --- | --- | --- | --- | --- |
| Date | Scale | Manufacturer | Road | Description/Type | Remarks | Year | Code/No. | Photo | Sale | sFr. |
| 3/14 | HO | PFM/United | Sierra RR | 2-6-6-2 | P/P | X | FM-49 | Z-474 | sold | 475.- |
| | | | | | | | | | | |
| --- | --- | --- | --- | --- | --- | --- | --- | --- | --- | --- |
| Date | Scale | Manufacturer | Road | Description/Type | Remarks | Year | Code/No. | Photo | Sale | sFr. |
| 9/16 | HO | Westside Models | NVRR, C&IM | 2-8-2, MK-11 (also SP) | U/P | '77 | HJF-1355 | ZX-302 | sold | 490.- |
| | | | | | | | | | | |
| --- | --- | --- | --- | --- | --- | --- | --- | --- | --- | --- |
| Date | Scale | Manufacturer | Road | Description/Type | Remarks | Year | Code/No. | Photo | Sale | sFr. |
| 11/12 | HO | PFM/United | Sierra RR | 2-6-6-2, no lettering | C/P, WEA | X | CH-1445 | Y-947 | sold | 375.- |
| | | | | | | | | | | |
| --- | --- | --- | --- | --- | --- | --- | --- | --- | --- | --- |
| Date | Scale | Manufacturer | Road | Description/Type | Remarks | Year | Code/No. | Photo | Sale | sFr. |
| 11/18 | HO | GEM | Logging | 2-4-4-2 (Little River) | U/P | '82 | HJF-1511 | ZX-792 | sold | 379.- |
| | | | | | | | | | | |
| --- | --- | --- | --- | --- | --- | --- | --- | --- | --- | --- |
| Date | Scale | Manufacturer | Road | Description/Type | Remarks | Year | Code/No. | Photo | Sale | sFr. |
| 11/18 | HO | NWSL | Logging | 2-8-2T | U/P | '73 | HJF-1512 | ZX-793 | sold | 510.- |
| | | | | | | | | | | |
| --- | --- | --- | --- | --- | --- | --- | --- | --- | --- | --- |
| Date | Scale | Manufacturer | Road | Description/Type | Remarks | Year | Code/No. | Photo | Sale | sFr. |
| 12/17 | HO | PFM/United | Sierra | 2-6-6-2 | U/P, NOB | 60's | UL-95 | ZX-695 | sold | 275.- |
| | | | | | | | | | | |
| --- | --- | --- | --- | --- | --- | --- | --- | --- | --- | --- |
| Date | Scale | Manufacturer | Road | Description/Type | Remarks | Year | Code/No. | Photo | Sale | sFr. |
| 8/19 | HO | PFM/United | Logging Sierra | 2-6-6-2 (does not run - defect) | U/P, no Box | X | FH-15 | ZX-959 | sold | 150.- |
| | | | | | | | | | | |
| --- | --- | --- | --- | --- | --- | --- | --- | --- | --- | --- |
| Date | Scale | Manufacturer | Road | Description/Type | Remarks | Year | Code/No. | Photo | Sale | sFr. |
| 10/16 | HO | PFM/United | Sierra | 2-6-6-2 | C/P, no Box | X | BD-01 | ZX-317 | sold | 350.- |
| | | | | | | | | | | |
| --- | --- | --- | --- | --- | --- | --- | --- | --- | --- | --- |
| Date | Scale | Manufacturer | Road | Description/Type | Remarks | Year | Code/No. | Photo | Sale | sFr. |
| 12/19 | HO | Oriental | Woodward | 2-6-2T (Logging) | U/P | X | HJF-1633 | ZY-031 | sold | 450.- |
| | | | | | | | | | | |
| --- | --- | --- | --- | --- | --- | --- | --- | --- | --- | --- |
| Date | Scale | Manufacturer | Road | Description/Type | Remarks | Year | Code/No. | Photo | Sale | sFr. |
| 10/19 | HO | NWSL # 25-02 | Kulp Thomas | 20-Ton Dunkirk 0-4-4-0 | U/P | '80 | HJF-1582 | ZX-977 | sold | 370.- |
| | | | | | | | | | | |
| --- | --- | --- | --- | --- | --- | --- | --- | --- | --- | --- |
| Date | Scale | Manufacturer | Road | Description/Type | Remarks | Year | Code/No. | Photo | Sale | sFr. |
| 11/19 | HO | Hallmark | CS&CCDRR | 2-6-2 (Logging) | U/P | '81 | HJF-1607 | ZX-998 | sold | 340.- |
| | | | | | | | | | | |
| --- | --- | --- | --- | --- | --- | --- | --- | --- | --- | --- |
| Date | Scale | Manufacturer | Road | Description/Type | Remarks | Year | Code/No. | Photo | Sale | sFr. |
| 6/20 | HO | NWSL | Booth Kelly Lmbr | 2-6-6-2T, Saddle Tank Logging Mallet | U/P | '75 | HJF-1745 | ZY-149 | sold | 640.- |
| | | | | | | | | | | |
| --- | --- | --- | --- | --- | --- | --- | --- | --- | --- | --- |
| Date | Scale | Manufacturer | Road | Description/Type | Remarks | Year | Code/No. | Photo | Sale | sFr. |
| 5/14 | HO | PFM/United | Weyerhaeuser | 2-6-6-2 (Sierra) | C/P, used | X | CHO-10 | Z-577 | sold | 550.- |
| | | | | | | | | | | |
| --- | --- | --- | --- | --- | --- | --- | --- | --- | --- | --- |
| Date | Scale | Manufacturer | Road | Description/Type | Remarks | Year | Code/No. | Photo | Sale | sFr. |
| 5/19 | HO | PFM | Rayonier | 2-6-2, (# 45) | U/P | '77 | HJF-1534 | ZX-911 | sold | 550.- |
| | | | | | | | | | | |
| --- | --- | --- | --- | --- | --- | --- | --- | --- | --- | --- |
| Date | Scale | Manufacturer | Road | Description/Type | Remarks | Year | Code/No. | Photo | Sale | sFr. |
| 9/17 | HO | PFM/United | N.A. | 2-6-6-0 | FP, NOB | X | HPS-22 | ZX-514 | sold | 300.- |
| | | | | | | | | | | |
| --- | --- | --- | --- | --- | --- | --- | --- | --- | --- | --- |
| Date | Scale | Manufacturer | Road | Description/Type | Remarks | Year | Code/No. | Photo | Sale | sFr. |
| 9/21 | HO | NWSL | Weyerhaeuser | 2-8-8-2 | P/P | '69 | HJF-1935 | ZY-546 | sold | 890.- |
| | | | | | | | | | | |
| --- | --- | --- | --- | --- | --- | --- | --- | --- | --- | --- |
| Date | Scale | Manufacturer | Road | Description/Type | Remarks | Year | Code/No. | Photo | Sale | sFr. |
| 12/21 | HO | PFM/United | Weyerhaeuser | 2-6-2 (Long Bell Lumber) # 105 | C/P | '77 | HJF-1964 | ZY-597 | sold | 470.- |
| | | | | | | | | | | |
| --- | --- | --- | --- | --- | --- | --- | --- | --- | --- | --- |
| Date | Scale | Manufacturer | Road | Description/Type | Remarks | Year | Code/No. | Photo | Sale | sFr. |
| 8/21 | HO | United | Weyerhaeuser | 2-6-6-2 (Sierra) | C/P | X | HJF-1934 | ZY-528 | sold | 850.- |
| | | | | | | | | | | |
| --- | --- | --- | --- | --- | --- | --- | --- | --- | --- | --- |
| Date | Scale | Manufacturer | Road | Description/Type | Remarks | Year | Code/No. | Photo | Sale | sFr. |
| 10/19 | HO | NWSL # 25-02 | Kulp Thomas | 20-Ton Dunkirk 0-4-4-0 | U/P | '80 | HJF-1582 | ZX-977 | sold | 370.- |
| | | | | | | | | | | |
| --- | --- | --- | --- | --- | --- | --- | --- | --- | --- | --- |
| Date | Scale | Manufacturer | Road | Description/Type | Remarks | Year | Code/No. | Photo | Sale | sFr. |
| 11/18 | HO | NWSL | SP (others) | 2-8-2T (0-8-0) | U/P | '74 | HJF-1458 | ZX-794 | sold | 270.- |
| | | | | | | | | | | |
| --- | --- | --- | --- | --- | --- | --- | --- | --- | --- | --- |
| Date | Scale | Manufacturer | Road | Description/Type | Remarks | Year | Code/No. | Photo | Sale | sFr. |
| 10/22 | HO | Oriental # 0391 | Sugar Pine Lmbr | 2-10-2T, extra details | P/P, WEA | '84 | HH-485 | ZY-843 | sold | 900.- |
| | | | | | | | | | | |
| --- | --- | --- | --- | --- | --- | --- | --- | --- | --- | --- |
| Date | Scale | Manufacturer | Road | Description/Type | Remarks | Year | Code/No. | Photo | Sale | sFr. |
| 10/22 | HO | NWSL | Weyerhaeuser | 2-6-6-2T # 108 | P/P | '70 | HJF-2171 | ZY-856 | sold | 850.- |
| | | | | | | | | | | |
| --- | --- | --- | --- | --- | --- | --- | --- | --- | --- | --- |
| Date | Scale | Manufacturer | Road | Description/Type | Remarks | Year | Code/No. | Photo | Sale | sFr. |
| 10/22 | HO | NWSL | Booth Kelly | 2-6-6-2T (no lettering) | P/P | '75 | HJF-2172 | ZY-857 | sold | 890.- |
| | | | | | | | | | | |
| --- | --- | --- | --- | --- | --- | --- | --- | --- | --- | --- |
| Date | Scale | Manufacturer | Road | Description/Type | Remarks | Year | Code/No. | Photo | Sale | sFr. |
| 10/22 | HO | PFM/United | Rayonier | 2-6-6-2, # 120 | P/P | '80 | HJF-2166 | ZY-858 | sold | 1350.- |
| | | | | | | | | | | |
| --- | --- | --- | --- | --- | --- | --- | --- | --- | --- | --- |
| Date | Scale | Manufacturer | Road | Description/Type | Remarks | Year | Code/No. | Photo | Sale | sFr. |
| 11/22 | HO | NWSL # 25-02 | Kulp Thomas | 20-Ton, Dunkirk | P/P | '80 | HJF-2180 | ZY-861 | sold | 450.- |
| | | | | | | | | | | |
| --- | --- | --- | --- | --- | --- | --- | --- | --- | --- | --- |
| Date | Scale | Manufacturer | Road | Description/Type | Remarks | Year | Code/No. | Photo | Sale | sFr. |
| 11/22 | HO | PFM/United | no lettering | Vulcan Duplex | P/P | '85 | HJF-2212 | ZY-875 | sold | 950.- |
| | | | | | | | | | | |
| --- | --- | --- | --- | --- | --- | --- | --- | --- | --- | --- |
| Date | Scale | Manufacturer | Road | Description/Type | Remarks | Year | Code/No. | Photo | Sale | sFr. |
| 11/22 | HO | Jonas Models | Sugar Pine Lbr. | 2-8-2T | C/P | X | HJF-2183 | ZY-863 | sold | 690.- |
| | | | | | | | | | | |
| --- | --- | --- | --- | --- | --- | --- | --- | --- | --- | --- |
| Date | Scale | Manufacturer | Road | Description/Type | Remarks | Year | Code/No. | Photo | Sale | sFr. |
| 9/21 | HO | NWSL | Weyerhaeuser | 2-6-2T (Saginwa Lumber) | C/P | '71 | HJF-1936 | ZY-547 | sold | 490.- |
| | | | | | | | | | | |
| --- | --- | --- | --- | --- | --- | --- | --- | --- | --- | --- |
| Date | Scale | Manufacturer | Road | Description/Type | Remarks | Year | Code/No. | Photo | Sale | sFr. |
| 11/22 | HO | Oriental # 0391 | Sugar Pine Lbr. | 2-10-2T (no lettering) | C/P | '84 | HJF-2184 | ZY-864 | sold | 890.- |
| | | | | | | | | | | |
| --- | --- | --- | --- | --- | --- | --- | --- | --- | --- | --- |
| Date | Scale | Manufacturer | Road | Description/Type | Remarks | Year | Code/No. | Photo | Sale | sFr. |
| 11/22 | HO | NWSL | no lettering | 2-8-2T (Alco Minarets) | C/P | '73 | HJF-2182 | ZY-862 | sold | 520.- |
| | | | | | | | | | | |
| --- | --- | --- | --- | --- | --- | --- | --- | --- | --- | --- |
| Date | Scale | Manufacturer | Road | Description/Type | Remarks | Year | Code/No. | Photo | Sale | sFr. |
| 11/22 | HO | Oriental/Powerhouse | Columbia River | 2-4-4-2 (Logging) | F/P | X | HJF-2187 | ZY-867 | sold | 500.- |
Cars, Cabooses & Special Equipment
| | | | | | | | | | | |
| --- | --- | --- | --- | --- | --- | --- | --- | --- | --- | --- |
| Date | Scale | Manufacturer | Road | Description/Type | Remarks | Year | Code/No. | Photo | Sale | sFr. |
| 11/12 | HO | Westside | Sierra RR | Short Coach & Combine # 5 & 6 | U/P | X | CH-1456 | Y-959 | sold | 250.- |
| | | | | | | | | | | |
| --- | --- | --- | --- | --- | --- | --- | --- | --- | --- | --- |
| Date | Scale | Manufacturer | Road | Description/Type | Remarks | Year | Code/No. | Photo | Sale | sFr. |
| 12/13 | HO | NWSL/FED | any | Side Door Logging Caboose | F/P, no trucks | X | CH-1666X | Z-411 | sold | 60.- |
| | | | | | | | | | | |
| --- | --- | --- | --- | --- | --- | --- | --- | --- | --- | --- |
| Date | Scale | Manufacturer | Road | Description/Type | Remarks | Year | Code/No. | Photo | Sale | sFr. |
| 10/17 | HO | NWSL, Connoisseur | Baker White P. | Logging Camp Car (also for HOn3) | no trucks | X | DS-04 | ZX-520 | sold | 30.- |
| | | | | | | | | | | |
| --- | --- | --- | --- | --- | --- | --- | --- | --- | --- | --- |
| Date | Scale | Manufacturer | Road | Description/Type | Remarks | Year | Code/No. | Photo | Sale | sFr. |
| 5/18 | HO | Overland # 3041 | HSL&Co | McGiffert Log Loader | P/P, WEA | '85 | DS-17 | ZX-733 | sold | 800.- |
| | | | | | | | | | | |
| --- | --- | --- | --- | --- | --- | --- | --- | --- | --- | --- |
| Date | Scale | Manufacturer | Road | Description/Type | Remarks | Year | Code/No. | Photo | Sale | sFr. |
| 3/19 | HO | Brass / Kadee | div. | 3 x Logging Car Sets | X | X | RE/WH | ZX-890 | sold | div. |
| | | | | | | | | | | |
| --- | --- | --- | --- | --- | --- | --- | --- | --- | --- | --- |
| Date | Scale | Manufacturer | Road | Description/Type | Remarks | Year | Code/No. | Photo | Sale | sFr. |
| 6/22 | HO | Westside | Sierra RR | Short Coach & Combine (2-Car Set) | U/P | X | HJF-2025 | ZY-712 | sold | 265.- |
| | | | | | | | | | | |
| --- | --- | --- | --- | --- | --- | --- | --- | --- | --- | --- |
| Date | Scale | Manufacturer | Road | Description/Type | Remarks | Year | Code/No. | Photo | Sale | sFr. |
| 10/22 | HO | NWSL | Weyerhaeuser | Wood Caboose # 001 | C/P | '60 | HJF-2178 | ZY-859 | sold | 135.- |
| | | | | | | | | | | |
| --- | --- | --- | --- | --- | --- | --- | --- | --- | --- | --- |
| Date | Scale | Manufacturer | Road | Description/Type | Remarks | Year | Code/No. | Photo | Sale | sFr. |
| 11/22 | HO | Overland # 3041 | Sihl Valley | McGiffert Log Loader | C/P, WEA | '85 | HJF-2190 | ZY-868 | sold | 790.- |
below are sold out HO Logging models in 2009 or before
| | | | | | | | | |
| --- | --- | --- | --- | --- | --- | --- | --- | --- |
| Road | Type/Description | Run | Manufacturer | Sale | sFr. | Remarks | Code | Photo |
| Willamette | 3-Truck Shay | | NWSL | sold | 475.- | UP | VS-143 | Photos |
| Oregon Lumb. | 2-6-2 | | PFM/United | sold | 400.- | UP | VS-056 | Photos |
| Rayonier | 2-8-2 | | NWSL | sold | 400.- | UP | VS-092 | Photos |
| Weyerhaeuser | 2-8-8-2 (no lettering) | | NWSL | sold | 850.- | CP/WEA | DS-17 | Photos |
| Sierra | 2-6-6-2 (no lettering) | | PFM/United | sold | 495.- | CP/WEA | DS-18 | Photos |
| no road | Disconnect Log Cars, Bobber Caboose | | Kadee | sold | ea. 35.- | Ass/CP | DS-24 | Photos |
| Coos Bay L | 3-Truck Shay Willamette | | PFM/United | sold | 525.- | UP | VS-067 | Photos |
| Hassinger L. | 4-Truck Shay | | Westside | sold | 575.- | CP/WE | VS-037 | Photos |
| any | 2-Truck Heisler | | PFM/United | sold | 450.- | UP | VS-053 | Photos |
| any N.A. | 12-Ton Climax A, vertical Boiler (runs very slow) | '72 | NWSL | sold | 225.- | CP | JW-04 | Photos |
| Georgia Pac. | 2-6-2T | | NWSL | sold | 300.- | UP | VS-094 | Photos |
| Benson Log. | 25-Ton 2-truck Shay | '74 | PFM/United | sold | 375.- | UP | JW-08 | Photos |
| N.A. | Log Cars | - | NWSL | sold | 25.- | UP/NOB | JW-22 | Photos |
| Hillcrest Lumb | 3-Truck Climax | '87 | PFM/United | sold | 850.- | UP | WG-102 | Photos |
SOLD OUT - HOn3 Scale BRASS MODELS (Messingmodelle) incl. Blackstone - SOLD OUT
C&S
| | | | | | | | | | | |
| --- | --- | --- | --- | --- | --- | --- | --- | --- | --- | --- |
| Date | Scale | Manufacturer | Road | Description/Type | Remarks | Year | Code/No. | Photo | Sale | sFr. |
| 4/11 | HOn3 | Overland Models | C&S | Baggage Mail/Coach/Coach | F/P | NA | HN-03 | yes | sold | 660.- |
| | | | | | | | | | | |
| --- | --- | --- | --- | --- | --- | --- | --- | --- | --- | --- |
| Date | Scale | Manufacturer | Road | Description/Type | Remarks | Year | Code/No. | Photo | Sale | sFr. |
| 8/13 | HOn3 | Key Imports | C&S | 2-8-0, # 60 | U/P | '82 | BB-12 | Z-307 | sold | 750.- |
| | | | | | | | | | | |
| --- | --- | --- | --- | --- | --- | --- | --- | --- | --- | --- |
| Date | Scale | Manufacturer | Road | Description/Type | Remarks | Year | Code/No. | Photo | Sale | sFr. |
| 3/10 | HOn3 | Key Imports | C&S | 2-6-0, # 22, Singer Finish | P/P, WEA | '80 | WG-113 | yes | sold | 950.- |
| | | | | | | | | | | |
| --- | --- | --- | --- | --- | --- | --- | --- | --- | --- | --- |
| Date | Scale | Manufacturer | Road | Description/Type | Remarks | Year | Code/No. | Photo | Sale | sFr. |
| 6/12 | HOn3 | Balboa | C&S | 2-8-0 | C/P | X | PGD-15 | Y-886 | sold | 220.- |
| | | | | | | | | | | |
| --- | --- | --- | --- | --- | --- | --- | --- | --- | --- | --- |
| Date | Scale | Manufacturer | Road | Description/Type | Remarks | Year | Code/No. | Photo | Sale | sFr. |
| 9/11 | HOn3 | PFM/United | C&S | 2-8-0 | C/P | NA | CH-411 | yes | sold | 300.- |
| | | | | | | | | | | |
| --- | --- | --- | --- | --- | --- | --- | --- | --- | --- | --- |
| Date | Scale | Manufacturer | Road | Description/Type | Remarks | Year | Code/No. | Photo | Sale | sFr. |
| 2/12 | HOn3 | Westside Models | C&S | 2-8-0 # 74 | C/P | '78 | PW-5 | yes | sold | 450.- |
| | | | | | | | | | | |
| --- | --- | --- | --- | --- | --- | --- | --- | --- | --- | --- |
| Date | Scale | Manufacturer | Road | Description/Type | Remarks | Year | Code/No. | Photo | Sale | sFr. |
| 6/15 | HOn3 | PFM/United | C&S | 2-6-0, (no Box) | C/P, WEA | X | HJF-1122 | Z-928 | sold | 249.- |
| | | | | | | | | | | |
| --- | --- | --- | --- | --- | --- | --- | --- | --- | --- | --- |
| Date | Scale | Manufacturer | Road | Description/Type | Remarks | Year | Code/No. | Photo | Sale | sFr. |
| 6/15 | HOn3 | Westside Models | C&S | 2-8-0, (NOB) | C/P, WEA | X | HJF-1123 | Z-929 | sold | 430.- |
| | | | | | | | | | | |
| --- | --- | --- | --- | --- | --- | --- | --- | --- | --- | --- |
| Date | Scale | Manufacturer | Road | Description/Type | Remarks | Year | Code/No. | Photo | Sale | sFr. |
| 9/15 | HOn3 | Soho | C&S | Coach | C/P | X | HJF-1162 | Z-970 | sold | 110.- |
| | | | | | | | | | | |
| --- | --- | --- | --- | --- | --- | --- | --- | --- | --- | --- |
| Date | Scale | Manufacturer | Road | Description/Type | Remarks | Year | Code/No. | Photo | Sale | sFr. |
| 4/16 | HOn3 | Lambert | C&S | 2-6-0 | U/P | 1976 | HJF-1290 | ZX-208 | sold | 340.- |
| | | | | | | | | | | |
| --- | --- | --- | --- | --- | --- | --- | --- | --- | --- | --- |
| Date | Scale | Manufacturer | Road | Description/Type | Remarks | Year | Code/No. | Photo | Sale | sFr. |
| 11/16 | HOn3 | Key Imports | C&S | 2-6-0 | C/P, WEA | '80 | HJF-1386 | ZX-389 | sold | 370.- |
| | | | | | | | | | | |
| --- | --- | --- | --- | --- | --- | --- | --- | --- | --- | --- |
| Date | Scale | Manufacturer | Road | Description/Type | Remarks | Year | Code/No. | Photo | Sale | sFr. |
| 2/18 | HOn3 | Key, Cust Series 39 | C&S | 2-6-0 | F/P | '85 | FRR-06 | ZX-566 | sold | 350.- |
| | | | | | | | | | | |
| --- | --- | --- | --- | --- | --- | --- | --- | --- | --- | --- |
| Date | Scale | Manufacturer | Road | Description/Type | Remarks | Year | Code/No. | Photo | Sale | sFr. |
| 10/18 | HOn3 | PSC # 15554 | C&S | 4-Wheel Wood Caboose | P/P, WEA | '85 | DS-05 | ZX-764 | sold | 250.- |
| | | | | | | | | | | |
| --- | --- | --- | --- | --- | --- | --- | --- | --- | --- | --- |
| Date | Scale | Manufacturer | Road | Description/Type | Remarks | Year | Code/No. | Photo | Sale | sFr. |
| 11/16 | HOn3 | Key # CS-39 | C&S | 2-6-0 | F/P | X | HJF-1387 | ZX-390 | sold | 560.- |
| | | | | | | | | | | |
| --- | --- | --- | --- | --- | --- | --- | --- | --- | --- | --- |
| Date | Scale | Manufacturer | Road | Description/Type | Remarks | Year | Code/No. | Photo | Sale | sFr. |
| 5/22 | HOn3 | Key | C&S | 2-8-0, B-4E # 73 | F/P, WEA | X | CJC-11 | ZY-676 | sold | 325.- |
| | | | | | | | | | | |
| --- | --- | --- | --- | --- | --- | --- | --- | --- | --- | --- |
| Date | Scale | Manufacturer | Road | Description/Type | Remarks | Year | Code/No. | Photo | Sale | sFr. |
| 5/22 | HOn3 | PFM/United | C&S | 2-6-0, Tender Drive, (wrong box) | F/P, WEA | X | CJC-12 | ZY-675 | sold | 275.- |
| | | | | | | | | | | |
| --- | --- | --- | --- | --- | --- | --- | --- | --- | --- | --- |
| Date | Scale | Manufacturer | Road | Description/Type | Remarks | Year | Code/No. | Photo | Sale | sFr. |
| 7/22 | HOn3 | NJCB # RS-632-03 | C&S | 4-wheel Caboose | C/P | X | JC-05 | ZY-737 | sold | 250.- |
| | | | | | | | | | | |
| --- | --- | --- | --- | --- | --- | --- | --- | --- | --- | --- |
| Date | Scale | Manufacturer | Road | Description/Type | Remarks | Year | Code/No. | Photo | Sale | sFr. |
| 7/22 | HOn3 | Balboa | C&S | 2-8-0 (new motor, Tender Drive) | C/P, WEA | '69 | JC-12 | ZY-735 | sold | 250.- |
| | | | | | | | | | | |
| --- | --- | --- | --- | --- | --- | --- | --- | --- | --- | --- |
| Date | Scale | Manufacturer | Road | Description/Type | Remarks | Year | Code/No. | Photo | Sale | sFr. |
| 7/22 | HOn3 | United | C&S | 2-6-0 (new motor, Tender Drive) | C/P | '65 | JC-13 | ZY-736 | sold | 300.- |
RGS
| | | | | | | | | | | |
| --- | --- | --- | --- | --- | --- | --- | --- | --- | --- | --- |
| Date | Scale | Manufacturer | Road | Description/Type | Remarks | Year | Code/No. | Photo | Sale | sFr. |
| 12/10 | HOn3 | ConCor | RGS | Freight Goose # 7 | 4126 | 12/10 | TM | yes | sold | 350.- |
| | | | | | | | | | | |
| --- | --- | --- | --- | --- | --- | --- | --- | --- | --- | --- |
| Date | Scale | Manufacturer | Road | Description/Type | Remarks | Year | Code/No. | Photo | Sale | sFr. |
| 12/11 | HOn3 | Sugiyama, Japan | RGS | Galloping Goose 5 | F/P | NA | BM-26 | yes | sold | 375.- |
| | | | | | | | | | | |
| --- | --- | --- | --- | --- | --- | --- | --- | --- | --- | --- |
| Date | Scale | Manufacturer | Road | Description/Type | Remarks | Year | Code/No. | Photo | Sale | sFr. |
| 6/12 | HOn3 | Lambert | RGS | Galloping Goose # 4 | F/P | X | PGD-14 | yes | sold | 380.- |
| | | | | | | | | | | |
| --- | --- | --- | --- | --- | --- | --- | --- | --- | --- | --- |
| Date | Scale | Manufacturer | Road | Description/Type | Remarks | Year | Code/No. | Photo | Sale | sFr. |
| 7/13 | HOn3 | ConCor 4151 | RGS | Goose # 5 Tourist Version | F/P, DCC ready | X | SCH-60 | Z-286 | sold | 150.- |
| | | | | | | | | | | |
| --- | --- | --- | --- | --- | --- | --- | --- | --- | --- | --- |
| Date | Scale | Manufacturer | Road | Description/Type | Remarks | Year | Code/No. | Photo | Sale | sFr. |
| 7/13 | HOn3 | ConCor 4121 | RGS | Goose # 5 Freight Version | F/P, Sound | X | SCH-61 | Z-286 | sold | 250.- |
| | | | | | | | | | | |
| --- | --- | --- | --- | --- | --- | --- | --- | --- | --- | --- |
| Date | Scale | Manufacturer | Road | Description/Type | Remarks | Year | Code/No. | Photo | Sale | sFr. |
| 9/11 | HOn3 | PSC 17546-1 | RGS | Galloping Goose # 5 Freight | F/P | NA | CH-241 | Y-685 | sold | 520.- |
| | | | | | | | | | | |
| --- | --- | --- | --- | --- | --- | --- | --- | --- | --- | --- |
| Date | Scale | Manufacturer | Road | Description/Type | Remarks | Year | Code/No. | Photo | Sale | sFr. |
| 9/11 | HOn3 | PSC 17514-1 | RGS | Galloping Goose # 7 Freight | F/P | NA | CH-251 | yes | sold | 520.- |
| | | | | | | | | | | |
| --- | --- | --- | --- | --- | --- | --- | --- | --- | --- | --- |
| Date | Scale | Manufacturer | Road | Description/Type | Remarks | Year | Code/No. | Photo | Sale | sFr. |
| 4/11 | HOn3 | NJ Custom Brass | RGS | Business Car, Rico B-21 | C/P, WEA | NA | HN-57 | yes | sold | 275.- |
| | | | | | | | | | | |
| --- | --- | --- | --- | --- | --- | --- | --- | --- | --- | --- |
| Date | Scale | Manufacturer | Road | Description/Type | Remarks | Year | Code/No. | Photo | Sale | sFr. |
| 2/11 | HOn3 | Sunset Models | RGS | K-27, 2-8-2, # 461 | C/P, WEA | NA | RK-01 | yes | sold | 350.- |
| | | | | | | | | | | |
| --- | --- | --- | --- | --- | --- | --- | --- | --- | --- | --- |
| Date | Scale | Manufacturer | Road | Description/Type | Remarks | Year | Code/No. | Photo | Sale | sFr. |
| 9/11 | HOn3 | Blackstone | RGS | 2-8-2, K-27 | F/P | NA | CH-361 | yes | sold | 350.- |
| | | | | | | | | | | |
| --- | --- | --- | --- | --- | --- | --- | --- | --- | --- | --- |
| Date | Scale | Manufacturer | Road | Description/Type | Remarks | Year | Code/No. | Photo | Sale | sFr. |
| 5/11 | HOn3 | PSC | RGS | 2-8-2, K-27 # 461 (DCC & Sound) | C/P, WEA | NA | HN-60 | Y-592 | sold | 750.- |
| | | | | | | | | | | |
| --- | --- | --- | --- | --- | --- | --- | --- | --- | --- | --- |
| Date | Scale | Manufacturer | Road | Description/Type | Remarks | Year | Code/No. | Photo | Sale | sFr. |
| 7/16 | HOn3 | div. Brass | RGS | 1 x Caboose, 1 x Outfit Car | C/P, WEA | X | WW-45 | ZX-268 | sold | 100.- |
| | | | | | | | | | | |
| --- | --- | --- | --- | --- | --- | --- | --- | --- | --- | --- |
| Date | Scale | Manufacturer | Road | Description/Type | Remarks | Year | Code/No. | Photo | Sale | sFr. |
| 7/16 | HOn3 | Westside | RGS | 2-8-2, K-27, w/Snow Plow | C/P, | X | WW-38 | ZX-264 | sold | 400.- |
| | | | | | | | | | | |
| --- | --- | --- | --- | --- | --- | --- | --- | --- | --- | --- |
| Date | Scale | Manufacturer | Road | Description/Type | Remarks | Year | Code/No. | Photo | Sale | sFr. |
| 7/16 | HOn3 | PFM/United | RGS | 4-6-0 # 20 (Tender powered) | C/P, WEA | X | WW-41 | ZX-267 | sold | 350.- |
| | | | | | | | | | | |
| --- | --- | --- | --- | --- | --- | --- | --- | --- | --- | --- |
| Date | Scale | Manufacturer | Road | Description/Type | Remarks | Year | Code/No. | Photo | Sale | sFr. |
| 2/18 | HOn3 | PSC # 15420 | RGS | 4-6-0 | F/P | '86 | FRR-07 | ZX-567 | sold | 325.- |
| | | | | | | | | | | |
| --- | --- | --- | --- | --- | --- | --- | --- | --- | --- | --- |
| Date | Scale | Manufacturer | Road | Description/Type | Remarks | Year | Code/No. | Photo | Sale | sFr. |
| 2/18 | HOn3 | PSC # 17258-2 | RGS | Galloping Goose # 4 | F/P | X | FRR-10 | ZX-569 | sold | 400.- |
| | | | | | | | | | | |
| --- | --- | --- | --- | --- | --- | --- | --- | --- | --- | --- |
| Date | Scale | Manufacturer | Road | Description/Type | Remarks | Year | Code/No. | Photo | Sale | sFr. |
| 1/19 | HOn3 | Balboa | RGS | 2-8-2, K-27, DCC ESU (wrong Box) | C/P, WEA | X | CC-5 | ZX-871 | sold | 250.- |
| | | | | | | | | | | |
| --- | --- | --- | --- | --- | --- | --- | --- | --- | --- | --- |
| Date | Scale | Manufacturer | Road | Description/Type | Remarks | Year | Code/No. | Photo | Sale | sFr. |
| 1/19 | HOn3 | Lambert/Flying Zoo | RGS | Galloping Goose Freight # 2, 4, 5, 7 | F/P (4 pcs.) | X | DS-22/25 | ZX-858 | sold | div. |
| | | | | | | | | | | |
| --- | --- | --- | --- | --- | --- | --- | --- | --- | --- | --- |
| Date | Scale | Manufacturer | Road | Description/Type | Remarks | Year | Code/No. | Photo | Sale | sFr. |
| 7/20 | HOn3 | Overland # 3174 | RGS | Edna Business Car | P/P, WEA | X | MD-234 | ZY-214 | sold | 300.- |
| | | | | | | | | | | |
| --- | --- | --- | --- | --- | --- | --- | --- | --- | --- | --- |
| Date | Scale | Manufacturer | Road | Description/Type | Remarks | Year | Code/No. | Photo | Sale | sFr. |
| 11/21 | HOn3 | Hallmark | RGS | 30' Outfit Car | C/P | X | HJF-1947 | ZY-566 | sold | 69.- |
| | | | | | | | | | | |
| --- | --- | --- | --- | --- | --- | --- | --- | --- | --- | --- |
| Date | Scale | Manufacturer | Road | Description/Type | Remarks | Year | Code/No. | Photo | Sale | sFr. |
| 12/21 | HOn3 | Pacific Traction | RGS | 30' Caboose # 0404 | C/P | X | HJF-1956 | ZY-589 | sold | 165.- |
| | | | | | | | | | | |
| --- | --- | --- | --- | --- | --- | --- | --- | --- | --- | --- |
| Date | Scale | Manufacturer | Road | Description/Type | Remarks | Year | Code/No. | Photo | Sale | sFr. |
| 5/22 | HOn3 | Lambert | RGS | Goose # 2 and # 4 | F/P | X | CJC-09+ | ZY-674 | sold | 250.- |
| | | | | | | | | | | |
| --- | --- | --- | --- | --- | --- | --- | --- | --- | --- | --- |
| Date | Scale | Manufacturer | Road | Description/Type | Remarks | Year | Code/No. | Photo | Sale | sFr. |
| 7/22 | HOn3 | Lambert | RGS | Goose # 2 | C/P, WEA | '80 | JC-09 | ZY-731 | sold | 275.- |
| | | | | | | | | | | |
| --- | --- | --- | --- | --- | --- | --- | --- | --- | --- | --- |
| Date | Scale | Manufacturer | Road | Description/Type | Remarks | Year | Code/No. | Photo | Sale | sFr. |
| 7/22 | HOn3 | PSC # 17258-1 | RGS | Goose # 4 (we have 2 pcs.) | F/P | '00 | JC-07/08 | ZY-730 | sold | 425.- |
| | | | | | | | | | | |
| --- | --- | --- | --- | --- | --- | --- | --- | --- | --- | --- |
| Date | Scale | Manufacturer | Road | Description/Type | Remarks | Year | Code/No. | Photo | Sale | sFr. |
| 5/22 | HOn3 | Westside (wrong box) | RGS | 2-8-2, K-27 #454 | F/P, WEA | X | CJC-19 | ZY-683 | sold | 330.- |
| | | | | | | | | | | |
| --- | --- | --- | --- | --- | --- | --- | --- | --- | --- | --- |
| Date | Scale | Manufacturer | Road | Description/Type | Remarks | Year | Code/No. | Photo | Sale | sFr. |
| 12/21 | HOn3 | Division Point | RGS | 2-8-2, K-27 # 461 (DCC & Sound) | F/P | '02 | HJF-1955 | ZY-588 | sold | 1450.- |
D&RGW (Cars, Caboose, MoW)
| | | | | | | | | | | |
| --- | --- | --- | --- | --- | --- | --- | --- | --- | --- | --- |
| Date | Scale | Manufacturer | Road | Description/Type | Remarks | Year | Code/No. | Photo | sFr. | sFr. |
| 4/11 | HOn3 | div. built up | D&RGW | Box Cars, Flat Cars, Gondolas | PTD &.WEA | NA | HN-04 | yes | sold | 50.- |
| | | | | | | | | | | |
| --- | --- | --- | --- | --- | --- | --- | --- | --- | --- | --- |
| Date | Scale | Manufacturer | Road | Description/Type | Remarks | Year | Code/No. | Photo | Sale | sFr. |
| 1/10 | HOn3 | Soho | D&RGW | Combine, Coach, Coach w/Bay Win | C/P | NA | DM-1 | yes | sold | 695.- |
| | | | | | | | | | | |
| --- | --- | --- | --- | --- | --- | --- | --- | --- | --- | --- |
| Date | Scale | Manufacturer | Road | Description/Type | Remarks | Year | Code/No. | Photo | Sale | sFr. |
| 5/12 | HOn3 | Soho | D&RGW | Combine # 210 | U/P | X | CH-1308 | yes | sold | 90.- |
| | | | | | | | | | | |
| --- | --- | --- | --- | --- | --- | --- | --- | --- | --- | --- |
| Date | Scale | Manufacturer | Road | Description/Type | Remarks | Year | Code/No. | Photo | Sale | sFr. |
| 4/11 | HOn3 | NJ Custom Brass | D&RGW | Coach & Baggage, San Juan | F/P | NA | HN-02 | yes | sold | 400.- |
| | | | | | | | | | | |
| --- | --- | --- | --- | --- | --- | --- | --- | --- | --- | --- |
| Date | Scale | Manufacturer | Road | Description/Type | Remarks | Year | Code/No. | Photo | Sale | sFr. |
| 9/11 | HOn3 | PFM | D&RGW | Coach (standard) | U/P | NA | CH-421 | yes | sold | 80.- |
| | | | | | | | | | | |
| --- | --- | --- | --- | --- | --- | --- | --- | --- | --- | --- |
| Date | Scale | Manufacturer | Road | Description/Type | Remarks | Year | Code/No. | Photo | Sale | sFr. |
| 9/11 | HOn3 | Balboa | D&RGW | Caboose | C/P | NA | CH-431 | yes | sold | 120.- |
| | | | | | | | | | | |
| --- | --- | --- | --- | --- | --- | --- | --- | --- | --- | --- |
| Date | Scale | Manufacturer | Road | Description/Type | Remarks | Year | Code/No. | Photo | Sale | sFr. |
| 2/11 | HOn3 | Brass N.A. | D&RGW | Caboose (no Box) | C/P, WEA | NA | RK-12 | yes | sold | 100.- |
| | | | | | | | | | | |
| --- | --- | --- | --- | --- | --- | --- | --- | --- | --- | --- |
| Date | Scale | Manufacturer | Road | Description/Type | Remarks | Year | Code/No. | Photo | Sale | sFr. |
| 4/11 | HOn3 | OMI 1355, 1356 | D&RGW | Rotary Snow Plow OM, w/Aux. Car | F/P, WEA DCC | NA | HN-54 | yes | sold | 850.- |
| | | | | | | | | | | |
| --- | --- | --- | --- | --- | --- | --- | --- | --- | --- | --- |
| Date | Scale | Manufacturer | Road | Description/Type | Remarks | Year | Code/No. | Photo | Sale | sFr. |
| 7/16 | HOn3 | Overland | D&RGW | Rotary OM | C/P, WEA | X | WW-47 | ZX-269 | sold | 550.- |
| | | | | | | | | | | |
| --- | --- | --- | --- | --- | --- | --- | --- | --- | --- | --- |
| Date | Scale | Manufacturer | Road | Description/Type | Remarks | Year | Code/No. | Photo | Sale | sFr. |
| 7/16 | HOn3 | div. WSM, NJCB | D&RGW | 5 x Caboose, 3 x Tank, 2 x Flat | U/P, & C/P | X | WW-10 | ZX-166 | sold | 100.- |
| | | | | | | | | | | |
| --- | --- | --- | --- | --- | --- | --- | --- | --- | --- | --- |
| Date | Scale | Manufacturer | Road | Description/Type | Remarks | Year | Code/No. | Photo | Sale | sFr. |
| 8/16 | HOn3 | Blackstone | D&RGW | C-19, K-27, Coach 3-Car Set | F/P, new | X | HJF-1333 | ZX-281 | sold | div. |
| | | | | | | | | | | |
| --- | --- | --- | --- | --- | --- | --- | --- | --- | --- | --- |
| Date | Scale | Manufacturer | Road | Description/Type | Remarks | Year | Code/No. | Photo | Sale | sFr. |
| 10/17 | HOn3 | Empire Midland | D&RGW | Drop Bottom Gondola | U/P | X | DS-12 | ZX-524 | sold | 125.- |
| | | | | | | | | | | |
| --- | --- | --- | --- | --- | --- | --- | --- | --- | --- | --- |
| Date | Scale | Manufacturer | Road | Description/Type | Remarks | Year | Code/No. | Photo | Sale | sFr. |
| 2/18 | HOn3 | NJCB # PS-712/3-3 | D&RGW | San Juan Coach & Baggage | F/P | '75 | FRR-15 | ZX-571 | sold | 250.- |
| | | | | | | | | | | |
| --- | --- | --- | --- | --- | --- | --- | --- | --- | --- | --- |
| Date | Scale | Manufacturer | Road | Description/Type | Remarks | Year | Code/No. | Photo | Sale | sFr. |
| 2/18 | HOn3 | NJCB | D&RGW | Snow Flanger | C/P, no Box | X | FRR-18 | ZX-573 | sold | 225.- |
| | | | | | | | | | | |
| --- | --- | --- | --- | --- | --- | --- | --- | --- | --- | --- |
| Date | Scale | Manufacturer | Road | Description/Type | Remarks | Year | Code/No. | Photo | Sale | sFr. |
| 2/18 | HOn3 | OMI # 3259 | D&RGW | O-Y Rotary Snow Plow w/Tender | F/P | '91 | FRR-11 | ZX-570 | sold | 800.- |
| | | | | | | | | | | |
| --- | --- | --- | --- | --- | --- | --- | --- | --- | --- | --- |
| Date | Scale | Manufacturer | Road | Description/Type | Remarks | Year | Code/No. | Photo | Sale | sFr. |
| 2/18 | HOn3 | Balboa | D&RGW | Caboose | C/P | '65 | FRR-17 | ZX-572 | sold | 125.- |
| | | | | | | | | | | |
| --- | --- | --- | --- | --- | --- | --- | --- | --- | --- | --- |
| Date | Scale | Manufacturer | Road | Description/Type | Remarks | Year | Code/No. | Photo | Sale | sFr. |
| 10/18 | HOn3 | Overland # 3259 | D&RGW | O-Y Rotary Snow Plow | F/P, WEA | '91 | DS-04 | ZX-763 | sold | 800.- |


10/18: HOn3, La Belle, D&RGW Coach (built up Kit), w/Interior and People, (1 Car only but both sides pictured), DS-06, sFr. 45.- sold out 10/18
| | | | | | | | | | | |
| --- | --- | --- | --- | --- | --- | --- | --- | --- | --- | --- |
| Date | Scale | Manufacturer | Road | Description/Type | Remarks | Year | Code/No. | Photo | Sale | sFr. |
| 10/11 | HOn3 | MTL, Blackstone | D&RGW, C&S | Box-, Flat Cars, Gondolas, Cabooses | some sold | NA | CH-1011 | Y-691 | sold | 58.- |
| | | | | | | | | | | |
| --- | --- | --- | --- | --- | --- | --- | --- | --- | --- | --- |
| Date | Scale | Manufacturer | Road | Description/Type | Remarks | Year | Code/No. | Photo | Sale | sFr. |
| 1/19 | HOn3 | Overland # 3259 | D/RGW | O-Y Rotary Snow Plow w/Tender | C/P, WEA | X | DS-32 | ZX-863 | sold | 800.- |
| | | | | | | | | | | |
| --- | --- | --- | --- | --- | --- | --- | --- | --- | --- | --- |
| Date | Scale | Manufacturer | Road | Description/Type | Remarks | Year | Code/No. | Photo | Sale | sFr. |
| 12/15 | HOn3 | Blackstone | D&RGW | 4 x Stock Cars | F/P, new | X | PS-201 | ZX-125 | sold | 50.- |
| | | | | | | | | | | |
| --- | --- | --- | --- | --- | --- | --- | --- | --- | --- | --- |
| Date | Scale | Manufacturer | Road | Description/Type | Remarks | Year | Code/No. | Photo | Sale | sFr. |
| 1/20 | HOn3 | N.A. pro built | X | Flanger, Speeder, Pass Cars | no Box | X | PS | ZY-042 | sold | div. |
| | | | | | | | | | | |
| --- | --- | --- | --- | --- | --- | --- | --- | --- | --- | --- |
| Date | Scale | Manufacturer | Road | Description/Type | Remarks | Year | Code/No. | Photo | Sale | sFr. |
| 5/21 | HOn3 | DP, BLW, Rail Line etc. | D&RGW | Gondolas, Flat, Box, Reefer | F/P, WEA | X | PS-234+ | ZY-495 | sold | div. |
| | | | | | | | | | | |
| --- | --- | --- | --- | --- | --- | --- | --- | --- | --- | --- |
| Date | Scale | Manufacturer | Road | Description/Type | Remarks | Year | Code/No. | Photo | Sale | sFr. |
| 6/21 | HOn3 | PSC | D&RGW | Coach for Silverton w/Interior (2 pcs.) | F/P | '03 | PS-257+ | ZY-498 | sold | 250.- |
| | | | | | | | | | | |
| --- | --- | --- | --- | --- | --- | --- | --- | --- | --- | --- |
| Date | Scale | Manufacturer | Road | Description/Type | Remarks | Year | Code/No. | Photo | Sale | sFr. |
| 6/21 | HOn3 | PSC, Westside | D&RGW | Cabooses (4 pcs.) | C/P | X | PS-260+ | ZY-499 | sold | 125.- |
| | | | | | | | | | | |
| --- | --- | --- | --- | --- | --- | --- | --- | --- | --- | --- |
| Date | Scale | Manufacturer | Road | Description/Type | Remarks | Year | Code/No. | Photo | Sale | sFr. |
| 6/21 | HOn3 | Rail Line & others | D&RGW | Freight Cars, (Flat, Box, Gondola, Stock) | C/P, WEA | X | PS-264+ | ZY-500 | sold | 40.- |
| | | | | | | | | | | |
| --- | --- | --- | --- | --- | --- | --- | --- | --- | --- | --- |
| Date | Scale | Manufacturer | Road | Description/Type | Remarks | Year | Code/No. | Photo | Sale | sFr. |
| 11/21 | HOn3 | PSC # 10614, 10644 | D&RGW | 2 x 34' Stock Car, 1 x 40' Reefer | U/P, Kits | X | HJF-1944+ | ZY-565 | sold | 19.- |
| | | | | | | | | | | |
| --- | --- | --- | --- | --- | --- | --- | --- | --- | --- | --- |
| Date | Scale | Manufacturer | Road | Description/Type | Remarks | Year | Code/No. | Photo | Sale | sFr. |
| 12/21 | HOn3 | PSC # 17726-1 | D&RGW | Baggage / REA # 126 | F/P | X | HJF-1954 | ZY-587 | sold | 340.- |
| | | | | | | | | | | |
| --- | --- | --- | --- | --- | --- | --- | --- | --- | --- | --- |
| Date | Scale | Manufacturer | Road | Description/Type | Remarks | Year | Code/No. | Photo | Sale | sFr. |
| 11/21 | HOn3 | Hallmark | D&RGW | Caboose # 0540 | U/P | X | HK-03 | ZY-583 | sold | 170.- |
| | | | | | | | | | | |
| --- | --- | --- | --- | --- | --- | --- | --- | --- | --- | --- |
| Date | Scale | Manufacturer | Road | Description/Type | Remarks | Year | Code/No. | Photo | Sale | sFr. |
| 7/22 | HOn3 | PSC # 17818-1 | D&RGW | Parlor, Alamosa, w/Interior | F/P | '05 | JC-11 | ZY-732 | sold | 450.- |
| | | | | | | | | | | |
| --- | --- | --- | --- | --- | --- | --- | --- | --- | --- | --- |
| Date | Scale | Manufacturer | Road | Description/Type | Remarks | Year | Code/No. | Photo | Sale | sFr. |
| 7/22 | HOn3 | Hallmark | D&RGW | Long Caboose # 540 | C/P, NOB | X | JC-16 | ZY-733 | sold | 225.- |
| | | | | | | | | | | |
| --- | --- | --- | --- | --- | --- | --- | --- | --- | --- | --- |
| Date | Scale | Manufacturer | Road | Description/Type | Remarks | Year | Code/No. | Photo | Sale | sFr. |
| 7/22 | HOn3 | Overland # 3259 | D&RGW | O-Y Rotary Snow Plow | U/P | '91 | JC-04 | ZY-729 | sold | 650.- |
| | | | | | | | | | | |
| --- | --- | --- | --- | --- | --- | --- | --- | --- | --- | --- |
| Date | Scale | Manufacturer | Road | Description/Type | Remarks | Year | Code/No. | Photo | Sale | sFr. |
| 5/22 | HOn3 | different | D&RGW/UTLX | Freight Cars Cabooses | C/P, WEA | X | CJC-01+ | ZY-671 | sold | div. |
| | | | | | | | | | | |
| --- | --- | --- | --- | --- | --- | --- | --- | --- | --- | --- |
| Date | Scale | Manufacturer | Road | Description/Type | Remarks | Year | Code/No. | Photo | Sale | sFr. |
| 5/22 | HOn3 | different | D&RGW, C&S | Passenger Cars | F/P | X | CJC-02+ | ZY-672 | sold | div. |
| | | | | | | | | | | |
| --- | --- | --- | --- | --- | --- | --- | --- | --- | --- | --- |
| Date | Scale | Manufacturer | Road | Description/Type | Remarks | Year | Code/No. | Photo | Sale | sFr. |
| 10/22 | HOn3 | Blackstone | D&RGW | 13 x Stock, Box, Gondola, Flat Cars | F/P | X | BR-33+ | ZY-826 | sold | 50.- |
| | | | | | | | | | | |
| --- | --- | --- | --- | --- | --- | --- | --- | --- | --- | --- |
| Date | Scale | Manufacturer | Road | Description/Type | Remarks | Year | Code/No. | Photo | Sale | sFr. |
| 4/23 | HOn3 | Durango Press | D&RGW | Pile Driver OB (pro built kit) | C/P, WEA | X | PS-294 | ZY-943 | sold | 200.- |
| | | | | | | | | | | |
| --- | --- | --- | --- | --- | --- | --- | --- | --- | --- | --- |
| Date | Scale | Manufacturer | Road | Description/Type | Remarks | Year | Code/No. | Photo | Sale | sFr. |
| 4/23 | HOn3 | Durango Press | D&RGW | Idler Flat w/load incl. handcar | C/P, WEA | X | PS-296 | ZY-945 | sold | 60.- |
| | | | | | | | | | | |
| --- | --- | --- | --- | --- | --- | --- | --- | --- | --- | --- |
| Date | Scale | Manufacturer | Road | Description/Type | Remarks | Year | Code/No. | Photo | Sale | sFr. |
| 4/23 | HOn3 | Durango Press | D&RGW | Rotary OM (pro built kit) | C/P, WEA | X | PS-292 | ZY-941 | sold | 300.- |
| | | | | | | | | | | |
| --- | --- | --- | --- | --- | --- | --- | --- | --- | --- | --- |
| Date | Scale | Manufacturer | Road | Description/Type | Remarks | Year | Code/No. | Photo | Sale | sFr. |
| 4/23 | HOn3 | Rio Grande Models | D&RGW | Marion Shovel OQ Model 40 (pro built kit) | C/P, WEA | X | PS-293 | ZY-942 | sold | 250.- |
| | | | | | | | | | | |
| --- | --- | --- | --- | --- | --- | --- | --- | --- | --- | --- |
| Date | Scale | Manufacturer | Road | Description/Type | Remarks | Year | Code/No. | Photo | Sale | sFr. |
| 4/23 | HOn3 | Durango Press | D&RGW | Derrick Crane OP (pro built kit) | C/P, WEA | X | PS-295 | ZY-944 | sold | 200.- |
D&RGW (Steam)
| | | | | | | | | | | |
| --- | --- | --- | --- | --- | --- | --- | --- | --- | --- | --- |
| Date | Scale | Manufacturer | Road | Description/Type | Remarks | Year | Code/No. | Photo | Sale | sFr. |
| 1/08 | HOn3 | Westside Models | D&RGW | C-16, 2-8-0, # 268, repowered | CP | NA | HH-01 | yes | sold | 495.- |
| | | | | | | | | | | |
| --- | --- | --- | --- | --- | --- | --- | --- | --- | --- | --- |
| Date | Scale | Manufacturer | Road | Description/Type | Remarks | Year | Code/No. | Photo | Sale | sFr. |
| 3/12 | HOn3 | Westside Models | D&RGW | 2-8-0, C-16, Can Motor | U/P | NA | CH-1290 | yes | sold | 450.- |
| | | | | | | | | | | |
| --- | --- | --- | --- | --- | --- | --- | --- | --- | --- | --- |
| Date | Scale | Manufacturer | Road | Description/Type | Remarks | Year | Code/No. | Photo | Sale | sFr. |
| 9/11 | HOn3 | PSC 17382-2 | D&RGW | 2-8-0, C-16 | F/P | NA | CH-231 | yes | sold | 580.- |
| | | | | | | | | | | |
| --- | --- | --- | --- | --- | --- | --- | --- | --- | --- | --- |
| Date | Scale | Manufacturer | Road | Description/Type | Remarks | Year | Code/No. | Photo | Sale | sFr. |
| 9/11 | HOn3 | Sunset Models | D&RGW | 2-8-0, C-16 | F/P | NA | CH-321 | yes | sold | 350.- |
| | | | | | | | | | | |
| --- | --- | --- | --- | --- | --- | --- | --- | --- | --- | --- |
| Date | Scale | Manufacturer | Road | Description/Type | Remarks | Year | Code/No. | Photo | Sale | sFr. |
| 2/11 | HOn3 | Westside Models | D&RGW | C-16, 2-8-0, # 268 | C/P, WEA | NA | RK-03 | yes | sold | 350.- |
| | | | | | | | | | | |
| --- | --- | --- | --- | --- | --- | --- | --- | --- | --- | --- |
| Date | Scale | Manufacturer | Road | Description/Type | Remarks | Year | Code/No. | Photo | Sale | sFr. |
| 6/12 | HOn3 | PSC 10636 | D&RGW | 2-8-0, C-16, KIT (original packed) | new | X | PGD-16 | Y-864 | sold | 450.- |
| | | | | | | | | | | |
| --- | --- | --- | --- | --- | --- | --- | --- | --- | --- | --- |
| Date | Scale | Manufacturer | Road | Description/Type | Remarks | Year | Code/No. | Photo | Sale | sFr. |
| 9/11 | HOn3 | PSC 17150-1 | D&RGW | 2-8-0, C-21, Crown Series | F/P | NA | CH-221 | yes | sold | 700.- |
| | | | | | | | | | | |
| --- | --- | --- | --- | --- | --- | --- | --- | --- | --- | --- |
| Date | Scale | Manufacturer | Road | Description/Type | Remarks | Year | Code/No. | Photo | Sale | sFr. |
| 2/11 | HOn3 | Sunset Models | RGS | K-27, 2-8-2, # 461 | C/P, WEA | NA | RK-01 | yes | sold | 350.- |
| | | | | | | | | | | |
| --- | --- | --- | --- | --- | --- | --- | --- | --- | --- | --- |
| Date | Scale | Manufacturer | Road | Description/Type | Remarks | Year | Code/No. | Photo | Sale | sFr. |
| 9/11 | HOn3 | Blackstone | D&RGW | 2-8-2, K-27 | F/P | NA | CH-351 | yes | sold | 350.- |
| | | | | | | | | | | |
| --- | --- | --- | --- | --- | --- | --- | --- | --- | --- | --- |
| Date | Scale | Manufacturer | Road | Description/Type | Remarks | Year | Code/No. | Photo | Sale | sFr. |
| 2/11 | HOn3 | Westside Models | D&RGW | K-27, 2-8-2, # 450 | C/P, WEA | NA | RK-04 | yes | sold | 350.- |
| | | | | | | | | | | |
| --- | --- | --- | --- | --- | --- | --- | --- | --- | --- | --- |
| Date | Scale | Manufacturer | Road | Description/Type | Remarks | Year | Code/No. | Photo | Sale | sFr. |
| 11/11 | HOn3 | MMI DC-1002-2 | D&RGW | 2-8-2, K-27 # 453, w/Dog House | like new | NA | AM-01 | Y-693 | sold | 390.- |
| | | | | | | | | | | |
| --- | --- | --- | --- | --- | --- | --- | --- | --- | --- | --- |
| Date | Scale | Manufacturer | Road | Description/Type | Remarks | Year | Code/No. | Photo | Sale | sFr. |
| 9/11 | HOn3 | Sunset Models | D&RGW | 2-8-2, K-27 | F/P | NA | CH-311 | yes | sold | 260.- |
| | | | | | | | | | | |
| --- | --- | --- | --- | --- | --- | --- | --- | --- | --- | --- |
| Date | Scale | Manufacturer | Road | Description/Type | Remarks | Year | Code/No. | Photo | Sale | sFr. |
| 9/11 | HOn3 | Westside Models | D&RGW | 2-8-2, K-27 | F/P | NA | CH-301 | yes | sold | 350.- |
| | | | | | | | | | | |
| --- | --- | --- | --- | --- | --- | --- | --- | --- | --- | --- |
| Date | Scale | Manufacturer | Road | Description/Type | Remarks | Year | Code/No. | Photo | Sale | sFr. |
| 10/11 | HOn3 | MMI | D&RGW | 2-8-2, K-27 # 462 | new DC-1002-4 | NA | CH-1001 | yes | sold | 390.- |
| | | | | | | | | | | |
| --- | --- | --- | --- | --- | --- | --- | --- | --- | --- | --- |
| Date | Scale | Manufacturer | Road | Description/Type | Remarks | Year | Code/No. | Photo | Sale | sFr. |
| 10/11 | HOn3 | MMI | D&RGW | 2-8-2, K-27 # 464, green boiler | new DC-1012-6 | NA | CH-1002 | yes | sold | 390.- |
| | | | | | | | | | | |
| --- | --- | --- | --- | --- | --- | --- | --- | --- | --- | --- |
| Date | Scale | Manufacturer | Road | Description/Type | Remarks | Year | Code/No. | Photo | Sale | sFr. |
| 10/11 | HOn3 | MMI | D&RGW | 2-8-2, K-27 # 456 | new DC-1014-2 | NA | CH-1003 | yes | sold | 390.- |
| | | | | | | | | | | |
| --- | --- | --- | --- | --- | --- | --- | --- | --- | --- | --- |
| Date | Scale | Manufacturer | Road | Description/Type | Remarks | Year | Code/No. | Photo | Sale | sFr. |
| 2/11 | HOn3 | Sunset Models | D&RGW | K-28, 2-8-2, # 476 | C/P, WEA | NA | RK-05 | yes | sold | 350.- |
| | | | | | | | | | | |
| --- | --- | --- | --- | --- | --- | --- | --- | --- | --- | --- |
| Date | Scale | Manufacturer | Road | Description/Type | Remarks | Year | Code/No. | Photo | Sale | sFr. |
| 2/12 | HOn3 | Sunset Models | D&RGW | 2-8-2 K-28 # 478 green boiler | F/P | NA | PW-4 | yes | sold | 450.- |
| | | | | | | | | | | |
| --- | --- | --- | --- | --- | --- | --- | --- | --- | --- | --- |
| Date | Scale | Manufacturer | Road | Description/Type | Remarks | Year | Code/No. | Photo | Sale | sFr. |
| 2/11 | HOn3 | Sunset Models | D&RGW | K-36, 2-8-2, # 483 | C/P, | NA | RK-06 | yes | sold | 450.- |
| | | | | | | | | | | |
| --- | --- | --- | --- | --- | --- | --- | --- | --- | --- | --- |
| Date | Scale | Manufacturer | Road | Description/Type | Remarks | Year | Code/No. | Photo | Sale | sFr. |
| 2/11 | HOn3 | Overland 1524 | D&RGW | K-36, 2-8-2, # 486 | C/P | NA | RK-07 | yes | sold | 600.- |
| | | | | | | | | | | |
| --- | --- | --- | --- | --- | --- | --- | --- | --- | --- | --- |
| Date | Scale | Manufacturer | Road | Description/Type | Remarks | Year | Code/No. | Photo | Sale | sFr. |
| 4/11 | HOn3 | PSC 17220-5 | D&RGW | 2-8-2, K-36 # 483 (DCC & Sound) | F/P, WEA | NA | HN-01 | yes | sold | 925.- |
| | | | | | | | | | | |
| --- | --- | --- | --- | --- | --- | --- | --- | --- | --- | --- |
| Date | Scale | Manufacturer | Road | Description/Type | Remarks | Year | Code/No. | Photo | Sale | sFr. |
| 2/11 | HOn3 | Westside Models | D&RGW | K-37, 2-8-2, # 492 | C/P | NA | RK-08 | yes | sold | 500.- |
| | | | | | | | | | | |
| --- | --- | --- | --- | --- | --- | --- | --- | --- | --- | --- |
| Date | Scale | Manufacturer | Road | Description/Type | Remarks | Year | Code/No. | Photo | Sale | sFr. |
| 2/11 | HOn3 | PSC 17148-7 | D&RGW | K-37, 2-8-2, # 496 | F/P | NA | RK-09 | yes | sold | 600.- |
| | | | | | | | | | | |
| --- | --- | --- | --- | --- | --- | --- | --- | --- | --- | --- |
| Date | Scale | Manufacturer | Road | Description/Type | Remarks | Year | Code/No. | Photo | Sale | sFr. |
| 5/11 | HOn3 | PSC 17148-10 | D&RGW | 2-8-2, K-37 # 499 (DCC & Sound) | F/P, WEA | NA | HN-59 | yes | sold | 875.- |
| | | | | | | | | | | |
| --- | --- | --- | --- | --- | --- | --- | --- | --- | --- | --- |
| Date | Scale | Manufacturer | Road | Description/Type | Remarks | Year | Code/No. | Photo | Sale | sFr. |
| 1/08 | HOn3 | Westside Models | D&RGW | T-12, 4-6-0, # 169, repowered | CP | NA | HH-02 | X-050 | sold | 490.- |
| | | | | | | | | | | |
| --- | --- | --- | --- | --- | --- | --- | --- | --- | --- | --- |
| Date | Scale | Manufacturer | Road | Description/Type | Remarks | Year | Code/No. | Photo | Sale | sFr. |
| 3/12 | HOn3 | Westside Models | D&RGW | 4-6-0, T-12 | U/P | NA | CH-1289 | yes | sold | 350.- |
| | | | | | | | | | | |
| --- | --- | --- | --- | --- | --- | --- | --- | --- | --- | --- |
| Date | Scale | Manufacturer | Road | Description/Type | Remarks | Year | Code/No. | Photo | Sale | sFr. |
| 4/14 | HOn3 | PSC 15214-10 | D&RGW | 2-8-2, K-28, green boiler | F/P, 22/47 | '94 | FM-50 | Z-527 | sold | 675.- |
| | | | | | | | | | | |
| --- | --- | --- | --- | --- | --- | --- | --- | --- | --- | --- |
| Date | Scale | Manufacturer | Road | Description/Type | Remarks | Year | Code/No. | Photo | Sale | sFr. |
| 10/13 | HOn3 | Key Imports | D&RGW | 2-8-0, C-19 | U/P | X | PGD-20 | Z-350 | sold | 400.- |
| | | | | | | | | | | |
| --- | --- | --- | --- | --- | --- | --- | --- | --- | --- | --- |
| Date | Scale | Manufacturer | Road | Description/Type | Remarks | Year | Code/No. | Photo | Sale | sFr. |
| 3/15 | HOn3 | Westside | D&RGW | 4-6-0, T-12 | C/P, repow. | X | HH-63 | Z-863 | sold | 350.- |
| | | | | | | | | | | |
| --- | --- | --- | --- | --- | --- | --- | --- | --- | --- | --- |
| Date | Scale | Manufacturer | Road | Description/Type | Remarks | Year | Code/No. | Photo | Sale | sFr. |
| 2/16 | HOn3 | PSC # 16752-1 | D&RGW | K-27, 2-8-2, green boiler | F/P | X | WW-05 | ZX-161 | sold | 350.- |
| | | | | | | | | | | |
| --- | --- | --- | --- | --- | --- | --- | --- | --- | --- | --- |
| Date | Scale | Manufacturer | Road | Description/Type | Remarks | Year | Code/No. | Photo | Sale | sFr. |
| 2/16 | HOn3 | PSC # 15588 | D&RGW | K-36, 2-8-2 | C/P, WEA | X | WW-07 | ZX-163 | sold | 350.- |
| | | | | | | | | | | |
| --- | --- | --- | --- | --- | --- | --- | --- | --- | --- | --- |
| Date | Scale | Manufacturer | Road | Description/Type | Remarks | Year | Code/No. | Photo | Sale | sFr. |
| 2/16 | HOn3 | PSC # 15888 | D&RGW | K-36, 2-8-2 | C/P, WEA | X | WW-08 | ZX-164 | sold | 350.- |
| | | | | | | | | | | |
| --- | --- | --- | --- | --- | --- | --- | --- | --- | --- | --- |
| Date | Scale | Manufacturer | Road | Description/Type | Remarks | Year | Code/No. | Photo | Sale | sFr. |
| 2/16 | HOn3 | OMI # 1524 | D&RGW | K-36, 2-8-2 | F/P | X | WW-06 | ZX-162 | sold | 350.- |
| | | | | | | | | | | |
| --- | --- | --- | --- | --- | --- | --- | --- | --- | --- | --- |
| Date | Scale | Manufacturer | Road | Description/Type | Remarks | Year | Code/No. | Photo | Sale | sFr. |
| 2/16 | HOn3 | Westside | D&RGW | # 50 Diesel Switcher | C/P, WEA | X | WW-09 | ZX-165 | sold | 150.- |
| | | | | | | | | | | |
| --- | --- | --- | --- | --- | --- | --- | --- | --- | --- | --- |
| Date | Scale | Manufacturer | Road | Description/Type | Remarks | Year | Code/No. | Photo | Sale | sFr. |
| 2/16 | HOn3 | PSC # 15099 | D&RGW | K-27, 2-8-2 | F/P | X | WW-03 | ZX-159 | sold | 350.- |
| | | | | | | | | | | |
| --- | --- | --- | --- | --- | --- | --- | --- | --- | --- | --- |
| Date | Scale | Manufacturer | Road | Description/Type | Remarks | Year | Code/No. | Photo | Sale | sFr. |
| 2/16 | HOn3 | Westside | D&RGW | T-12, 2-8-0 (new can motor) | C/P, WEA | X | WW-01 | ZX-156 | sold | 250.- |
| | | | | | | | | | | |
| --- | --- | --- | --- | --- | --- | --- | --- | --- | --- | --- |
| Date | Scale | Manufacturer | Road | Description/Type | Remarks | Year | Code/No. | Photo | Sale | sFr. |
| 2/16 | HOn3 | Westside | D&RGW | C-25, 2-8-0 | C/P, WEA | X | WW-17 | ZX-158 | sold | 300.- |
| | | | | | | | | | | |
| --- | --- | --- | --- | --- | --- | --- | --- | --- | --- | --- |
| Date | Scale | Manufacturer | Road | Description/Type | Remarks | Year | Code/No. | Photo | Sale | sFr. |
| 2/16 | HOn3 | Westside | D&RGW | K-27, 2-8-2 | C/P, WEA | X | WW-04 | ZX-160 | sold | 300.- |
| | | | | | | | | | | |
| --- | --- | --- | --- | --- | --- | --- | --- | --- | --- | --- |
| Date | Scale | Manufacturer | Road | Description/Type | Remarks | Year | Code/No. | Photo | Sale | sFr. |
| 7/16 | HOn3 | Overland # 1528 | D&RGW | 2-8-2, K-36 w/Snow Plow | F/P | X | WW-39 | ZX-265 | sold | 450.- |
| | | | | | | | | | | |
| --- | --- | --- | --- | --- | --- | --- | --- | --- | --- | --- |
| Date | Scale | Manufacturer | Road | Description/Type | Remarks | Year | Code/No. | Photo | Sale | sFr. |
| 2/16 | HOn3 | NJCB # ST-260-3 | D&RGW | C-21, 2-8-0 (Tender powered) | C/P, WEA | X | WW-02 | ZX-157 | sold | 200.- |
| | | | | | | | | | | |
| --- | --- | --- | --- | --- | --- | --- | --- | --- | --- | --- |
| Date | Scale | Manufacturer | Road | Description/Type | Remarks | Year | Code/No. | Photo | Sale | sFr. |
| 11/16 | HOn3 | PSC # 16752-1 | D&RGW | 2-8-2, K-27 (Green Boiler) | F/P | X | HJF-1388 | ZX-391 | sold | 380.- |
| | | | | | | | | | | |
| --- | --- | --- | --- | --- | --- | --- | --- | --- | --- | --- |
| Date | Scale | Manufacturer | Road | Description/Type | Remarks | Year | Code/No. | Photo | Sale | sFr. |
| 7/16 | HOn3 | Westside | D&RGW | 2-8-2, K-37 | C/P, WEA | X | WW-40 | ZX-266 | sold | 400.- |
| | | | | | | | | | | |
| --- | --- | --- | --- | --- | --- | --- | --- | --- | --- | --- |
| Date | Scale | Manufacturer | Road | Description/Type | Remarks | Year | Code/No. | Photo | Sale | sFr. |
| 8/16 | HOn3 | Blackstone | D&RGW | C-19, K-27, Coach 3-Car Set | F/P, new | X | HJF-1333 | ZX-281 | sold | div. |
| | | | | | | | | | | |
| --- | --- | --- | --- | --- | --- | --- | --- | --- | --- | --- |
| Date | Scale | Manufacturer | Road | Description/Type | Remarks | Year | Code/No. | Photo | Sale | sFr. |
| 3/17 | HOn3 | Fujiyama | D&RGW | 2-8-2, K-37 | C/P, WEA | X | UF-01 | ZX-417 | sold | 400.- |
| | | | | | | | | | | |
| --- | --- | --- | --- | --- | --- | --- | --- | --- | --- | --- |
| Date | Scale | Manufacturer | Road | Description/Type | Remarks | Year | Code/No. | Photo | Sale | sFr. |
| 3/17 | HOn3 | Westside | D&RGW | 2-8-2, K-37 | U/P | X | UF-02 | ZX-418 | sold | 300.- |
| | | | | | | | | | | |
| --- | --- | --- | --- | --- | --- | --- | --- | --- | --- | --- |
| Date | Scale | Manufacturer | Road | Description/Type | Remarks | Year | Code/No. | Photo | Sale | sFr. |
| 3/17 | HOn3 | Westside | D&RGW | 2-8-2, K-28 | U/P | X | UF-03 | ZX-419 | sold | 275.- |
| | | | | | | | | | | |
| --- | --- | --- | --- | --- | --- | --- | --- | --- | --- | --- |
| Date | Scale | Manufacturer | Road | Description/Type | Remarks | Year | Code/No. | Photo | Sale | sFr. |
| 3/17 | HOn3 | Westside | D&RGW | 2-8-0, C-16 | U/P | X | UF-04 | ZX-420 | sold | 250.- |
| | | | | | | | | | | |
| --- | --- | --- | --- | --- | --- | --- | --- | --- | --- | --- |
| Date | Scale | Manufacturer | Road | Description/Type | Remarks | Year | Code/No. | Photo | Sale | sFr. |
| 7/16 | HOn3 | Westside | D&RGW | 2-8-0, C-16 | C/P, WEA | X | WW-34 | ZX-260 | sold | 350.- |
| | | | | | | | | | | |
| --- | --- | --- | --- | --- | --- | --- | --- | --- | --- | --- |
| Date | Scale | Manufacturer | Road | Description/Type | Remarks | Year | Code/No. | Photo | Sale | sFr. |
| 7/16 | HOn3 | Westside | D&RGW | 2-8-0, C-16 | C/P, WEA | X | WW-35 | ZX-261 | sold | 350.- |
| | | | | | | | | | | |
| --- | --- | --- | --- | --- | --- | --- | --- | --- | --- | --- |
| Date | Scale | Manufacturer | Road | Description/Type | Remarks | Year | Code/No. | Photo | Sale | sFr. |
| 7/16 | HOn3 | Key | D&RGW | 2-8-0, C-18 | C/P, WEA | X | WW-36 | ZX-262 | sold | 350.- |
| | | | | | | | | | | |
| --- | --- | --- | --- | --- | --- | --- | --- | --- | --- | --- |
| Date | Scale | Manufacturer | Road | Description/Type | Remarks | Year | Code/No. | Photo | Sale | sFr. |
| 7/16 | HOn3 | Key | D&RGW | 2-8-0, C-19 | C/P, Headlight | X | WW-37 | ZX-263 | sold | 300.- |
| | | | | | | | | | | |
| --- | --- | --- | --- | --- | --- | --- | --- | --- | --- | --- |
| Date | Scale | Manufacturer | Road | Description/Type | Remarks | Year | Code/No. | Photo | Sale | sFr. |
| 10/17 | HOn3 | Sunset # Hn03a | D&RGW | 2-8-2, K-28 | U/P | X | DS-14 | ZX-525 | sold | 275.- |
| | | | | | | | | | | |
| --- | --- | --- | --- | --- | --- | --- | --- | --- | --- | --- |
| Date | Scale | Manufacturer | Road | Description/Type | Remarks | Year | Code/No. | Photo | Sale | sFr. |
| 2/18 | HOn3 | PSC # 16756-3 | D&RGW | 2-8-2, K-27, w/large Plow | F/P | '94 | FRR-08 | ZX-568 | sold | 500.- |
| | | | | | | | | | | |
| --- | --- | --- | --- | --- | --- | --- | --- | --- | --- | --- |
| Date | Scale | Manufacturer | Road | Description/Type | Remarks | Year | Code/No. | Photo | Sale | sFr. |
| 2/18 | HOn3 | PSC/WSM | D&RGW | 2-8-0, C-16 | F/P | X | FRR-03 | ZX-565 | sold | 350.- |
| | | | | | | | | | | |
| --- | --- | --- | --- | --- | --- | --- | --- | --- | --- | --- |
| Date | Scale | Manufacturer | Road | Description/Type | Remarks | Year | Code/No. | Photo | Sale | sFr. |
| 8/16 | HOn3 | NJCB, ST-260-3 | D&RGW | C-21, 2-8-0 | U/P | X | DS-01 | ZX-290 | sold | 250.- |
| | | | | | | | | | | |
| --- | --- | --- | --- | --- | --- | --- | --- | --- | --- | --- |
| Date | Scale | Manufacturer | Road | Description/Type | Remarks | Year | Code/No. | Photo | Sale | sFr. |
| 8/16 | HOn3 | Balboa | D&RGW | C-21, 2-8-0 | U/P | X | DS-02 | ZX-291 | sold | 250.- |
| | | | | | | | | | | |
| --- | --- | --- | --- | --- | --- | --- | --- | --- | --- | --- |
| Date | Scale | Manufacturer | Road | Description/Type | Remarks | Year | Code/No. | Photo | Sale | sFr. |
| 11/18 | HOn3 | Blackstone | D&RGW | 2-8-2, K-27, # 459 | B310104 | X | PS-NG | ZX-782 | sold | 250.- |
| | | | | | | | | | | |
| --- | --- | --- | --- | --- | --- | --- | --- | --- | --- | --- |
| Date | Scale | Manufacturer | Road | Description/Type | Remarks | Year | Code/No. | Photo | Sale | sFr. |
| 10/18 | HOn3 | Westside | D&RGW | 2-8-0, C-16 | C/P, WEA | X | HJF-1398 | ZX-759 | sold | 325.- |
| | | | | | | | | | | |
| --- | --- | --- | --- | --- | --- | --- | --- | --- | --- | --- |
| Date | Scale | Manufacturer | Road | Description/Type | Remarks | Year | Code/No. | Photo | Sale | sFr. |
| 1/19 | HOn3 | PFM/United | D&RGW | 2-8-2, K-37 | C/P, NOB | X | DS-27 | ZX-857 | sold | 395.- |
| | | | | | | | | | | |
| --- | --- | --- | --- | --- | --- | --- | --- | --- | --- | --- |
| Date | Scale | Manufacturer | Road | Description/Type | Remarks | Year | Code/No. | Photo | Sale | sFr. |
| 1/19 | HOn3 | Sunset | D&RGW | 2-8-2, K-36 | F/P | X | CC-4 | ZX-870 | sold | 400.- |
| | | | | | | | | | | |
| --- | --- | --- | --- | --- | --- | --- | --- | --- | --- | --- |
| Date | Scale | Manufacturer | Road | Description/Type | Remarks | Year | Code/No. | Photo | Sale | sFr. |
| 1/19 | HOn3 | Sunset/Westside | D&RGW | 2-8-0 C-16 and C-25 (2 pcs.) | F/P | X | DS-19/30 | ZX-855 | sold | 395.- |
| | | | | | | | | | | |
| --- | --- | --- | --- | --- | --- | --- | --- | --- | --- | --- |
| Date | Scale | Manufacturer | Road | Description/Type | Remarks | Year | Code/No. | Photo | Sale | sFr. |
| 1/19 | HOn3 | Sunset/PFM-United | D&RGW | 2-8-2 K-27and K-28 | F/P, DCC | X | DS-18/21 | ZX-856 | sold | 395.- |
| | | | | | | | | | | |
| --- | --- | --- | --- | --- | --- | --- | --- | --- | --- | --- |
| Date | Scale | Manufacturer | Road | Description/Type | Remarks | Year | Code/No. | Photo | Sale | sFr. |
| 1/20 | HOn3 | PSC # 17148-3 | D&RGW | 2-8-2, K-37, # 492 | F/P | X | JC-1 | ZY-044 | sold | 450.- |
| | | | | | | | | | | |
| --- | --- | --- | --- | --- | --- | --- | --- | --- | --- | --- |
| Date | Scale | Manufacturer | Road | Description/Type | Remarks | Year | Code/No. | Photo | Sale | sFr. |
| 1/20 | HOn3 | Sunset | D&RGW | 2-8-2, K-27 # 458 and K-28 # 478 | F/P | X | JC-2/3 | ZY-045 | sold | 350.- |
| | | | | | | | | | | |
| --- | --- | --- | --- | --- | --- | --- | --- | --- | --- | --- |
| Date | Scale | Manufacturer | Road | Description/Type | Remarks | Year | Code/No. | Photo | Sale | sFr. |
| 7/20 | HOn3 | NJCB | D&RGW | 2-8-0, C-21 # 361 (green boiler) | C/P, no Box | '76 | HH-422 | ZY-179 | sold | 500.- |
| | | | | | | | | | | |
| --- | --- | --- | --- | --- | --- | --- | --- | --- | --- | --- |
| Date | Scale | Manufacturer | Road | Description/Type | Remarks | Year | Code/No. | Photo | Sale | sFr. |
| 7/20 | HOn3 | Westside | D&RGW | 2-8-0, C-25 # 375 | C/P, no Box | '75 | HH-423 | ZY-180 | sold | 500.- |
| | | | | | | | | | | |
| --- | --- | --- | --- | --- | --- | --- | --- | --- | --- | --- |
| Date | Scale | Manufacturer | Road | Description/Type | Remarks | Year | Code/No. | Photo | Sale | sFr. |
| 7/20 | HOn3 | PSC # 15214-7 | D&RGW | 2-8-2, K-28 # 475, w/Slow Plow | F/P, WEA | '94 | HH-425 | ZY-182 | sold | 800.- |
| | | | | | | | | | | |
| --- | --- | --- | --- | --- | --- | --- | --- | --- | --- | --- |
| Date | Scale | Manufacturer | Road | Description/Type | Remarks | Year | Code/No. | Photo | Sale | sFr. |
| 7/20 | HOn3 | PSC # 17148-3 | D&RGW | 2-8-2, K-37 # 492, w/Snow Plow | F/P, WEA | '97 | HH-427 | ZY-184 | sold | 800.- |
| | | | | | | | | | | |
| --- | --- | --- | --- | --- | --- | --- | --- | --- | --- | --- |
| Date | Scale | Manufacturer | Road | Description/Type | Remarks | Year | Code/No. | Photo | Sale | sFr. |
| 3/21 | HOn3 | Overland # 1356 | D&RGW | Auxiliary Tender | U/P | '84 | JC-03 | ZY-448 | sold | 190.- |
| | | | | | | | | | | |
| --- | --- | --- | --- | --- | --- | --- | --- | --- | --- | --- |
| Date | Scale | Manufacturer | Road | Description/Type | Remarks | Year | Code/No. | Photo | Sale | sFr. |
| 3/21 | HOn3 | PSC # 18756-3 | D&RGW | 2-8-2, K-27 w/large Plow | F/P | '94 | HJF-1857 | ZY-463 | sold | 650.- |
| | | | | | | | | | | |
| --- | --- | --- | --- | --- | --- | --- | --- | --- | --- | --- |
| Date | Scale | Manufacturer | Road | Description/Type | Remarks | Year | Code/No. | Photo | Sale | sFr. |
| 3/21 | HOn3 | PSC # 17220-7 | D&RGW | 2-8-2, K-36, Green Boiler | F/P | '02 | HJF-1858 | ZY-464 | sold | 790.- |
| | | | | | | | | | | |
| --- | --- | --- | --- | --- | --- | --- | --- | --- | --- | --- |
| Date | Scale | Manufacturer | Road | Description/Type | Remarks | Year | Code/No. | Photo | Sale | sFr. |
| 7/20 | HOn3 | Sunset | D&RGW | 2-8-2, K-36 # 487 | F/P, WEA | X | HH-426 | ZY-183 | sold | 600.- |
| | | | | | | | | | | |
| --- | --- | --- | --- | --- | --- | --- | --- | --- | --- | --- |
| Date | Scale | Manufacturer | Road | Description/Type | Remarks | Year | Code/No. | Photo | Sale | sFr. |
| 3/21 | HOn3 | Westside, MO-131 | D&RGW | 2-8-0, C-16 | C/P, WEA | '82 | HJF-1859 | ZY-465 | sold | 345.- |
| | | | | | | | | | | |
| --- | --- | --- | --- | --- | --- | --- | --- | --- | --- | --- |
| Date | Scale | Manufacturer | Road | Description/Type | Remarks | Year | Code/No. | Photo | Sale | sFr. |
| 2/12 | HOn3 | Sunset Models | D&RGW | 2-8-2 K-27 # 452 | F/P | NA | PW-3 | Y-786 | sold | 400.- |
| | | | | | | | | | | |
| --- | --- | --- | --- | --- | --- | --- | --- | --- | --- | --- |
| Date | Scale | Manufacturer | Road | Description/Type | Remarks | Year | Code/No. | Photo | Sale | sFr. |
| 7/20 | HOn3 | Westside | D&RGW | 2-8-2, K-27 # 450 | P/P | '74 | HH-424 | ZY-181 | sold | 600.- |
| | | | | | | | | | | |
| --- | --- | --- | --- | --- | --- | --- | --- | --- | --- | --- |
| Date | Scale | Manufacturer | Road | Description/Type | Remarks | Year | Code/No. | Photo | Sale | sFr. |
| 11/21 | HOn3 | Sunset Models | D&RGW | 2-8-2, K-28, # 476 | C/P | X | HJF-1941 | ZY-562 | sold | 640.- |
| | | | | | | | | | | |
| --- | --- | --- | --- | --- | --- | --- | --- | --- | --- | --- |
| Date | Scale | Manufacturer | Road | Description/Type | Remarks | Year | Code/No. | Photo | Sale | sFr. |
| 12/21 | HOn3 | Overland # 1524 | D&RGW | 2-8-2, K-36 # 486 | P/P | '90 | HJF-1953 | ZY-586 | sold | 850.- |
| | | | | | | | | | | |
| --- | --- | --- | --- | --- | --- | --- | --- | --- | --- | --- |
| Date | Scale | Manufacturer | Road | Description/Type | Remarks | Year | Code/No. | Photo | Sale | sFr. |
| 11/21 | HOn3 | Fujiyama | D&RGW | 2-8-2, K-36 | U/P | X | HK-01 | ZY-581 | sold | 620.- |
| | | | | | | | | | | |
| --- | --- | --- | --- | --- | --- | --- | --- | --- | --- | --- |
| Date | Scale | Manufacturer | Road | Description/Type | Remarks | Year | Code/No. | Photo | Sale | sFr. |
| 11/21 | HOn3 | Westside | D&RGW | 2-8-2, K-27 | U/P | X | HK-02 | ZY-582 | sold | 340.- |
| | | | | | | | | | | |
| --- | --- | --- | --- | --- | --- | --- | --- | --- | --- | --- |
| Date | Scale | Manufacturer | Road | Description/Type | Remarks | Year | Code/No. | Photo | Sale | sFr. |
| 5/22 | HOn3 | Balboa | D&RGW | 2-8-2, K-36 # 489 (noisy) | F/P, WEA | '65 | CJC-14 | ZY-678 | sold | 325.- |
| | | | | | | | | | | |
| --- | --- | --- | --- | --- | --- | --- | --- | --- | --- | --- |
| Date | Scale | Manufacturer | Road | Description/Type | Remarks | Year | Code/No. | Photo | Sale | sFr. |
| 5/22 | HOn3 | Westside | D&RGW | 2-8-2, K-27 # 464 | F/P, WEA | '75 | CJC-15 | ZY-679 | sold | 350.- |
| | | | | | | | | | | |
| --- | --- | --- | --- | --- | --- | --- | --- | --- | --- | --- |
| Date | Scale | Manufacturer | Road | Description/Type | Remarks | Year | Code/No. | Photo | Sale | sFr. |
| 5/22 | HOn3 | Westside | D&RGW | 2-8-2, K-28 # 478 (wrong box) | F/P, WEA | X | CJC-18 | ZY-682 | sold | 325.- |
| | | | | | | | | | | |
| --- | --- | --- | --- | --- | --- | --- | --- | --- | --- | --- |
| Date | Scale | Manufacturer | Road | Description/Type | Remarks | Year | Code/No. | Photo | Sale | sFr. |
| 5/22 | HOn3 | NJCB # ST-261-3 | D&RGW | 2-8-0, C-21 # 361 | F/P | '76 | CJC-17 | ZY-681 | sold | 300.- |
| | | | | | | | | | | |
| --- | --- | --- | --- | --- | --- | --- | --- | --- | --- | --- |
| Date | Scale | Manufacturer | Road | Description/Type | Remarks | Year | Code/No. | Photo | Sale | sFr. |
| 5/22 | HOn3 | Westside | D&RGW | 2-6-0, C-16 # 278 | F/P, WEA | '70 | CJC-16 | ZY-680 | sold | 325.- |
| | | | | | | | | | | |
| --- | --- | --- | --- | --- | --- | --- | --- | --- | --- | --- |
| Date | Scale | Manufacturer | Road | Description/Type | Remarks | Year | Code/No. | Photo | Sale | sFr. |
| 5/22 | HOn3 | Westside | D&RGW | 2-8-2, K.37 # 491 | F/P | '74 | CJC-13 | ZY-677 | sold | 375.- |
| | | | | | | | | | | |
| --- | --- | --- | --- | --- | --- | --- | --- | --- | --- | --- |
| Date | Scale | Manufacturer | Road | Description/Type | Remarks | Year | Code/No. | Photo | Sale | sFr. |
| 5/22 | HOn3 | Westside | D&RGW | Diesel # 50 (noisy) | F/P | X | CJC-20 | ZY-684 | sold | 170.- |
| | | | | | | | | | | |
| --- | --- | --- | --- | --- | --- | --- | --- | --- | --- | --- |
| Date | Scale | Manufacturer | Road | Description/Type | Remarks | Year | Code/No. | Photo | Sale | sFr. |
| 5/22 | HOn3 | Westside | D&RGW | 2-8-2, K-28 | U/P | '78 | HK-11 | ZY-655 | sold | 760.- |
| | | | | | | | | | | |
| --- | --- | --- | --- | --- | --- | --- | --- | --- | --- | --- |
| Date | Scale | Manufacturer | Road | Description/Type | Remarks | Year | Code/No. | Photo | Sale | sFr. |
| 10/22 | HOn3 | Division Point | D&RGW | 2-8-2, K-28 # 476 | F/P (1 of 25) | '02 | BR-29 | ZY-823 | sold | 1250.- |
| | | | | | | | | | | |
| --- | --- | --- | --- | --- | --- | --- | --- | --- | --- | --- |
| Date | Scale | Manufacturer | Road | Description/Type | Remarks | Year | Code/No. | Photo | Sale | sFr. |
| 10/22 | HOn3 | PSC # 15494-1 | D&RGW | 2-8-2, K-36 # 488 | F/P | '87 | BR-30 | ZY-824 | sold | 500.- |
| | | | | | | | | | | |
| --- | --- | --- | --- | --- | --- | --- | --- | --- | --- | --- |
| Date | Scale | Manufacturer | Road | Description/Type | Remarks | Year | Code/No. | Photo | Sale | sFr. |
| 10/22 | HOn3 | Westside | D&RGW | 2-8-2, K-28 | U/P | '78 | BR-31+ | ZY-825 | sold | 490.- |
| | | | | | | | | | | |
| --- | --- | --- | --- | --- | --- | --- | --- | --- | --- | --- |
| Date | Scale | Manufacturer | Road | Description/Type | Remarks | Year | Code/No. | Photo | Sale | sFr. |
| 7/22 | HOn3 | Sunset # Hn03ap | D&RGW | 2-8-2, K-28 # 478 | F/P | X | JC-14 | ZY-734 | sold | 375.- |
| | | | | | | | | | | |
| --- | --- | --- | --- | --- | --- | --- | --- | --- | --- | --- |
| Date | Scale | Manufacturer | Road | Description/Type | Remarks | Year | Code/No. | Photo | Sale | sFr. |
| 1/23 | HOn3 | Westside | D&RGW | 2-8-2, K-27, Compound | U/P | X | Hofer | ZY-920 | sold | 275.- |
| | | | | | | | | | | |
| --- | --- | --- | --- | --- | --- | --- | --- | --- | --- | --- |
| Date | Scale | Manufacturer | Road | Description/Type | Remarks | Year | Code/No. | Photo | Sale | sFr. |
| 4/23 | HOn3 | MMI # DC 1912-6 | D&RGW | K-27, 2-8-2 # 464, green boiler | F/P | '09 | PS-283 | ZY-932 | sold | 400.- |
| | | | | | | | | | | |
| --- | --- | --- | --- | --- | --- | --- | --- | --- | --- | --- |
| Date | Scale | Manufacturer | Road | Description/Type | Remarks | Year | Code/No. | Photo | Sale | sFr. |
| 4/23 | HOn3 | PFM/United | D&RGW | K-27, 2-8-2 # 456 | C/P | '77 | PS-284 | ZY-933 | sold | 350.- |
| | | | | | | | | | | |
| --- | --- | --- | --- | --- | --- | --- | --- | --- | --- | --- |
| Date | Scale | Manufacturer | Road | Description/Type | Remarks | Year | Code/No. | Photo | Sale | sFr. |
| 4/23 | HOn3 | PSC # 17148-7 | D&RGW | K-37, 2-8-2 # 496 | F/P | '97 | PS-290 | ZY-939 | sold | 550.- |
| | | | | | | | | | | |
| --- | --- | --- | --- | --- | --- | --- | --- | --- | --- | --- |
| Date | Scale | Manufacturer | Road | Description/Type | Remarks | Year | Code/No. | Photo | Sale | sFr. |
| 4/23 | HOn3 | Westside | D&RGW | K-37, 2-8-2 # 497 | C/P | '74 | PS-291 | ZY-940 | sold | 400.- |
| | | | | | | | | | | |
| --- | --- | --- | --- | --- | --- | --- | --- | --- | --- | --- |
| Date | Scale | Manufacturer | Road | Description/Type | Remarks | Year | Code/No. | Photo | Sale | sFr. |
| 4/23 | HOn3 | Overland # 1524 | D&RGW | K-36, 2-8-2 # 486 | F/P | '90 | PS-289 | ZY-938 | sold | 550.- |
| | | | | | | | | | | |
| --- | --- | --- | --- | --- | --- | --- | --- | --- | --- | --- |
| Date | Scale | Manufacturer | Road | Description/Type | Remarks | Year | Code/No. | Photo | Sale | sFr. |
| 4/23 | HOn3 | Sunset # HN02C | D&RGW | K-27, 2-8-2 # 452 | F/P, WEA | X | PS-285 | ZY-934 | sold | 350.- |
| | | | | | | | | | | |
| --- | --- | --- | --- | --- | --- | --- | --- | --- | --- | --- |
| Date | Scale | Manufacturer | Road | Description/Type | Remarks | Year | Code/No. | Photo | Sale | sFr. |
| 4/23 | HOn3 | Sunset # HN02B | D&RGW | K-27, 2-8-2 # 455 | F/P, WEA | X | PS-286 | ZY-935 | sold | 350.- |
| | | | | | | | | | | |
| --- | --- | --- | --- | --- | --- | --- | --- | --- | --- | --- |
| Date | Scale | Manufacturer | Road | Description/Type | Remarks | Year | Code/No. | Photo | Sale | sFr. |
| 4/23 | HOn3 | PFM/United | D&RGW | K-28, 2-8-2 # 473 | C/P, motor cab | '65 | PS-287 | ZY-936 | sold | 300.- |
| | | | | | | | | | | |
| --- | --- | --- | --- | --- | --- | --- | --- | --- | --- | --- |
| Date | Scale | Manufacturer | Road | Description/Type | Remarks | Year | Code/No. | Photo | Sale | sFr. |
| 4/23 | HOn3 | Balboa | D&RGW | K-36, 2-8-2 # 484 | C/P, WEA | '65 | PS-288 | ZY-937 | sold | 350.- |
| | | | | | | | | | | |
| --- | --- | --- | --- | --- | --- | --- | --- | --- | --- | --- |
| Date | Scale | Manufacturer | Road | Description/Type | Remarks | Year | Code/No. | Photo | Sale | sFr. |
| 4/23 | HOn3 | Balboa | D&RGW | K-36, 2-8-2, # 483 | C/P, WEA | '65 | JC-19 | ZY-948 | sold | 375.- |
| | | | | | | | | | | |
| --- | --- | --- | --- | --- | --- | --- | --- | --- | --- | --- |
| Date | Scale | Manufacturer | Road | Description/Type | Remarks | Year | Code/No. | Photo | Sale | sFr. |
| 11/23 | HOn3 | Westside | D&RGW | 2-8-2, K.28 | U/P | '78 | BB-75 | ZZ-130 | sold | 475.- |
other roads
| | | | | | | | | | | |
| --- | --- | --- | --- | --- | --- | --- | --- | --- | --- | --- |
| Date | Scale | Manufacturer | Road | Description/Type | Remarks | Year | Code/No. | Photo | Sale | sFr. |
| 5/12 | HOn3 | PFM/United | Sumpter Valley | 2-6-6-2 | U/P Can Motor | 1978 | CH-1298 | yes | sold | 900.- |
| | | | | | | | | | | |
| --- | --- | --- | --- | --- | --- | --- | --- | --- | --- | --- |
| Date | Scale | Manufacturer | Road | Description/Type | Remarks | Year | Code/No. | Photo | Sale | sFr. |
| 3/12 | HOn3 | PFM/United | Sumpter Valley | 2-6-6-2 (no Box) | U/P, tarnish | NA | CH-1292 | yes | sold | 560.- |
| | | | | | | | | | | |
| --- | --- | --- | --- | --- | --- | --- | --- | --- | --- | --- |
| Date | Scale | Manufacturer | Road | Description/Type | Remarks | Year | Code/No. | Photo | Sale | sFr. |
| 5/12 | HOn3 | Westside Models | SP | 4-6-0 (painted Rio Grande) | C/P | X | CH-1296 | yes | sold | 350.- |
| | | | | | | | | | | |
| --- | --- | --- | --- | --- | --- | --- | --- | --- | --- | --- |
| Date | Scale | Manufacturer | Road | Description/Type | Remarks | Year | Code/No. | Photo | Sale | sFr. |
| 3/12 | HOn3 | Westside Models | SP | 4-6-0, # 18 | U/P, tarnish | NA | CH-1291 | yes | sold | 350.- |
| | | | | | | | | | | |
| --- | --- | --- | --- | --- | --- | --- | --- | --- | --- | --- |
| Date | Scale | Manufacturer | Road | Description/Type | Remarks | Year | Code/No. | Photo | Sale | sFr. |
| 12/11 | HOn3 | PFM/United | DSP&P | 2-6-6T Mason Bogie | F/P, no Box | NA | CH-1125 | yes | sold | 675.- |
| | | | | | | | | | | |
| --- | --- | --- | --- | --- | --- | --- | --- | --- | --- | --- |
| Date | Scale | Manufacturer | Road | Description/Type | Remarks | Year | Code/No. | Photo | Sale | sFr. |
| 3/10 | HOn3 | PFM/United | DSP&P | 2-6-6-T, Mason Bogie # 42 | P/P, no Box | NA | WG-114 | yes | sold | 750.- |
| | | | | | | | | | | |
| --- | --- | --- | --- | --- | --- | --- | --- | --- | --- | --- |
| Date | Scale | Manufacturer | Road | Description/Type | Remarks | Year | Code/No. | Photo | Sale | sFr. |
| 8/16 | HOn3 | PFM/United | DSP&P | 2-6-6T, Mason Boogie | U/P, TA | X | HJF-1335 | ZX-282 | sold | 390.- |
| | | | | | | | | | | |
| --- | --- | --- | --- | --- | --- | --- | --- | --- | --- | --- |
| Date | Scale | Manufacturer | Road | Description/Type | Remarks | Year | Code/No. | Photo | Sale | sFr. |
| 10/11 | HOn3 | PFM/United | Harrington Lbr | Shay | U/P | '78 | CH-1004 | yes | sold | 560.- |
| | | | | | | | | | | |
| --- | --- | --- | --- | --- | --- | --- | --- | --- | --- | --- |
| Date | Scale | Manufacturer | Road | Description/Type | Remarks | Year | Code/No. | Photo | Sale | sFr. |
| 5/12 | HOn3 | PFM/United | Harrington Lum. | 2-Truck Shay (Singer Finish) | P/P | 1978 | CH-1300 | yes | sold | 670.- |
| | | | | | | | | | | |
| --- | --- | --- | --- | --- | --- | --- | --- | --- | --- | --- |
| Date | Scale | Manufacturer | Road | Description/Type | Remarks | Year | Code/No. | Photo | Sale | sFr. |
| 11/12 | HO | NWSL | NA | Log Cars (2 pcs. Set), no lettering | C/P, no Box | X | CH-1463 | Y-964 | sold | 75.- |
| | | | | | | | | | | |
| --- | --- | --- | --- | --- | --- | --- | --- | --- | --- | --- |
| Date | Scale | Manufacturer | Road | Description/Type | Remarks | Year | Code/No. | Photo | Sale | sFr. |
| 12/11 | HOn3 | PSC 15580 | CONX | Tank Car # 5 | U/P | NA | CH-1121 | yes | sold | 150.- |
| | | | | | | | | | | |
| --- | --- | --- | --- | --- | --- | --- | --- | --- | --- | --- |
| Date | Scale | Manufacturer | Road | Description/Type | Remarks | Year | Code/No. | Photo | Sale | sFr. |
| 9/14 | HOn3 | Westside | SP | 4-6-0, # 9 | U/P, no Box | X | WG-180 | Z-753 | sold | 250.- |
| | | | | | | | | | | |
| --- | --- | --- | --- | --- | --- | --- | --- | --- | --- | --- |
| Date | Scale | Manufacturer | Road | Description/Type | Remarks | Year | Code/No. | Photo | Sale | sFr. |
| 2/15 | HOn3 | PFM/United | Mich-Cal | 2-Truck Shay # 2, T-Boiler | U/P, NOB | X | SCH-78 | Z-860 | sold | 495.- |
| | | | | | | | | | | |
| --- | --- | --- | --- | --- | --- | --- | --- | --- | --- | --- |
| Date | Scale | Manufacturer | Road | Description/Type | Remarks | Year | Code/No. | Photo | Sale | sFr. |
| 8/13 | HOn3 | PSC 15132 | WLC | 3-Truck Shay # 12 | U/P | '84 | BB-13 | Z-308 | sold | 750.- |
| | | | | | | | | | | |
| --- | --- | --- | --- | --- | --- | --- | --- | --- | --- | --- |
| Date | Scale | Manufacturer | Road | Description/Type | Remarks | Year | Code/No. | Photo | Sale | sFr. |
| 10/16 | HOn3 | NJCB # 213-3M | DSP&P | 2-8-6T, Mason Bogie | P/P | '81 | WG-202 | ZX-340 | sold | 750.- |
| | | | | | | | | | | |
| --- | --- | --- | --- | --- | --- | --- | --- | --- | --- | --- |
| Date | Scale | Manufacturer | Road | Description/Type | Remarks | Year | Code/No. | Photo | Sale | sFr. |
| 9/16 | HOn3 | NJCB # 213-3M | DSP&P | 2-8-6T, Mason Bogie | U/P | X | HJF-1361 | ZX-305 | sold | 540.- |
| | | | | | | | | | | |
| --- | --- | --- | --- | --- | --- | --- | --- | --- | --- | --- |
| Date | Scale | Manufacturer | Road | Description/Type | Remarks | Year | Code/No. | Photo | Sale | sFr. |
| 10/16 | HOn3 | PSC # 15142-1 | WSLCo | Heisler # 2 | F/P | '87 | WG-204 | ZX-341 | sold | 475.- |
| | | | | | | | | | | |
| --- | --- | --- | --- | --- | --- | --- | --- | --- | --- | --- |
| Date | Scale | Manufacturer | Road | Description/Type | Remarks | Year | Code/No. | Photo | Sale | sFr. |
| 10/16 | HOn3 | Westside Models | WSLCo | 3-Truck Shay | P/P | X | WG-200 | ZX-339 | sold | 395.- |
| | | | | | | | | | | |
| --- | --- | --- | --- | --- | --- | --- | --- | --- | --- | --- |
| Date | Scale | Manufacturer | Road | Description/Type | Remarks | Year | Code/No. | Photo | Sale | sFr. |
| 3/17 | HOn3 | PFM/United | Uintah Rwy | 2-6-6-2T | P/P | '78 | WG-201 | ZX-415 | sold | 725.- |
| | | | | | | | | | | |
| --- | --- | --- | --- | --- | --- | --- | --- | --- | --- | --- |
| Date | Scale | Manufacturer | Road | Description/Type | Remarks | Year | Code/No. | Photo | Sale | sFr. |
| 4/17 | HOn3 | MTS | NY&HHR | 0-4-4T | C/P | '00 | HH-127 | ZX-445 | sold | 450.- |
| | | | | | | | | | | |
| --- | --- | --- | --- | --- | --- | --- | --- | --- | --- | --- |
| Date | Scale | Manufacturer | Road | Description/Type | Remarks | Year | Code/No. | Photo | Sale | sFr. |
| 4/17 | HOn3 | Westside | SP | 4-6-0, Tender drive, Cab Roof Damage | C/P | X | HH-126 | ZX-444 | sold | 170.- |
| | | | | | | | | | | |
| --- | --- | --- | --- | --- | --- | --- | --- | --- | --- | --- |
| Date | Scale | Manufacturer | Road | Description/Type | Remarks | Year | Code/No. | Photo | Sale | sFr. |
| 10/17 | HOn3 | PSC # 15286 | Texaco | Single Dome Tank Car (private road.) | C/P | X | DS-13 | ZX-524 | sold | 85.- |
| | | | | | | | | | | |
| --- | --- | --- | --- | --- | --- | --- | --- | --- | --- | --- |
| Date | Scale | Manufacturer | Road | Description/Type | Remarks | Year | Code/No. | Photo | Sale | sFr. |
| 2/18 | HOn3 | BLW | DSP&P | 2-6-6T, Mason Bogie | F/P | '98 | FRR-13 | ZX-574 | sold | 875.- |
| | | | | | | | | | | |
| --- | --- | --- | --- | --- | --- | --- | --- | --- | --- | --- |
| Date | Scale | Manufacturer | Road | Description/Type | Remarks | Year | Code/No. | Photo | Sale | sFr. |
| 10/17 | HOn3 | PFM/United | Cowichan | 25-Ton Shay | C/P | '69 | DS-15 | ZX-526 | sold | 425.- |
| | | | | | | | | | | |
| --- | --- | --- | --- | --- | --- | --- | --- | --- | --- | --- |
| Date | Scale | Manufacturer | Road | Description/Type | Remarks | Year | Code/No. | Photo | Sale | sFr. |
| 1/19 | HOn3 | PFM/United | Uintah | 2-6-6-2T, w/certificate (2 pcs.) | U/P | '78 | CC-1/2 | ZX-868 | sold | 650.- |
| | | | | | | | | | | |
| --- | --- | --- | --- | --- | --- | --- | --- | --- | --- | --- |
| Date | Scale | Manufacturer | Road | Description/Type | Remarks | Year | Code/No. | Photo | Sale | sFr. |
| 2/19 | HOn3 | PFM/United | Uintah | 2-6-6-2T, w/Water Tender (Set) | P/P, WEA | '78 | HH-292 | ZX-879 | sold | 1000.- |
| | | | | | | | | | | |
| --- | --- | --- | --- | --- | --- | --- | --- | --- | --- | --- |
| Date | Scale | Manufacturer | Road | Description/Type | Remarks | Year | Code/No. | Photo | Sale | sFr. |
| 1/19 | HOn3 | PFM/United | Mich Cal | T-Boiler Shay | U/P | X | DS-29 | ZX-861 | sold | 850.- |
| | | | | | | | | | | |
| --- | --- | --- | --- | --- | --- | --- | --- | --- | --- | --- |
| Date | Scale | Manufacturer | Road | Description/Type | Remarks | Year | Code/No. | Photo | Sale | sFr. |
| 7/19 | HOn3 | PFM/United | Sumpter Valley | 2-6-6-2 | U/P | '68 | HJF-1543 | ZX-937 | sold | 480.- |
| | | | | | | | | | | |
| --- | --- | --- | --- | --- | --- | --- | --- | --- | --- | --- |
| Date | Scale | Manufacturer | Road | Description/Type | Remarks | Year | Code/No. | Photo | Sale | sFr. |
| 11/19 | HOn3 | PFM/United | Sumpter Valley | 2-6-6-2 | P/P | '78 | HH-394 | ZY-022 | sold | 1100.- |
| | | | | | | | | | | |
| --- | --- | --- | --- | --- | --- | --- | --- | --- | --- | --- |
| Date | Scale | Manufacturer | Road | Description/Type | Remarks | Year | Code/No. | Photo | Sale | sFr. |
| 1/20 | HOn3 | N.A. pro built | X | Flanger, Speeder, Pass Cars | no Box | X | PS | ZY-042 | sold | div. |
| | | | | | | | | | | |
| --- | --- | --- | --- | --- | --- | --- | --- | --- | --- | --- |
| Date | Scale | Manufacturer | Road | Description/Type | Remarks | Year | Code/No. | Photo | Sale | sFr. |
| 1/19 | HOn3 | PFM/United | Benson | 25-Ton Shay (Hillside Lumber) | C/P | '85 | DS-28 | ZX-860 | sold | 450.- |
| | | | | | | | | | | |
| --- | --- | --- | --- | --- | --- | --- | --- | --- | --- | --- |
| Date | Scale | Manufacturer | Road | Description/Type | Remarks | Year | Code/No. | Photo | Sale | sFr. |
| 9/20 | HOn3 | Flying Zoo | Private Road | 0-4-0 | C/P, WEA | X | HPS-64 | ZY-256 | sold | 125.- |
| | | | | | | | | | | |
| --- | --- | --- | --- | --- | --- | --- | --- | --- | --- | --- |
| Date | Scale | Manufacturer | Road | Description/Type | Remarks | Year | Code/No. | Photo | Sale | sFr. |
| 1/19 | HOn3 | NWSL | X | Class A 18-Ton Shay | C/P WEA | X | DS-26 | ZX-859 | sold | 550.- |
| | | | | | | | | | | |
| --- | --- | --- | --- | --- | --- | --- | --- | --- | --- | --- |
| Date | Scale | Manufacturer | Road | Description/Type | Remarks | Year | Code/No. | Photo | Sale | sFr. |
| 2/21 | HOn3 | Blackstone | D&RGW | 28 pcs. Box, Stock, Reefer, Gondola | new w/Box | X | PS-213+ | XF-HOn3 | sold | 60.- |
| | | | | | | | | | | |
| --- | --- | --- | --- | --- | --- | --- | --- | --- | --- | --- |
| Date | Scale | Manufacturer | Road | Description/Type | Remarks | Year | Code/No. | Photo | Sale | sFr. |
| 5/21 | HOn3 | DP, BLW, Rail Line etc. | D&RGW | Gondolas, Flat, Box, Reefer | F/P, WEA | X | PS-234+ | ZY-495 | sold | div. |
| | | | | | | | | | | |
| --- | --- | --- | --- | --- | --- | --- | --- | --- | --- | --- |
| Date | Scale | Manufacturer | Road | Description/Type | Remarks | Year | Code/No. | Photo | Sale | sFr. |
| 7/21 | HOn3 | PSC # 15052 | WSLCo. | 2 x Side Dump Ballast Cars | U/P | X | UKX-1 | ZY-518 | sold | 95.- |
| | | | | | | | | | | |
| --- | --- | --- | --- | --- | --- | --- | --- | --- | --- | --- |
| Date | Scale | Manufacturer | Road | Description/Type | Remarks | Year | Code/No. | Photo | Sale | sFr. |
| 1/19 | HOn3 | Westside | WSLCo. | 3-Truck Shay (no lettering) | C/P | X | DS-31 | ZX-862 | sold | 850.- |
| | | | | | | | | | | |
| --- | --- | --- | --- | --- | --- | --- | --- | --- | --- | --- |
| Date | Scale | Manufacturer | Road | Description/Type | Remarks | Year | Code/No. | Photo | Sale | sFr. |
| 3/19 | HOn3 | Westside | WSLCo. | 3-Truck Shay # 8 | U/P | X | CC-3 | ZX-869 | sold | 700.- |
| | | | | | | | | | | |
| --- | --- | --- | --- | --- | --- | --- | --- | --- | --- | --- |
| Date | Scale | Manufacturer | Road | Description/Type | Remarks | Year | Code/No. | Photo | Sale | sFr. |
| 7/21 | HOn3 | Brass unknown | none | 2-4-2 (does not run well) | C/P, WEA | X | HPS-X | ZY-524 | sold | 180.- |
| | | | | | | | | | | |
| --- | --- | --- | --- | --- | --- | --- | --- | --- | --- | --- |
| Date | Scale | Manufacturer | Road | Description/Type | Remarks | Year | Code/No. | Photo | Sale | sFr. |
| 11/21 | HOn3 | Jonan Models | SP | GE 50-Ton Diesel (no lettering) | C/P | X | HJF-1942 | ZY-563 | sold | 430.- |
| | | | | | | | | | | |
| --- | --- | --- | --- | --- | --- | --- | --- | --- | --- | --- |
| Date | Scale | Manufacturer | Road | Description/Type | Remarks | Year | Code/No. | Photo | Sale | sFr. |
| 11/21 | HOn3 | Westside | C&C (SP) | Crew Car, Drover's Caboose | U/P | X | HJF-1943 | ZY-564 | sold | 160.- |
| | | | | | | | | | | |
| --- | --- | --- | --- | --- | --- | --- | --- | --- | --- | --- |
| Date | Scale | Manufacturer | Road | Description/Type | Remarks | Year | Code/No. | Photo | Sale | sFr. |
| 12/21 | HOn3 | Westside (NOB) | SP | 4-6-0 # 9 | C/P, WEA | X | HJF-1957 | ZY-590 | sold | 450.- |
| | | | | | | | | | | |
| --- | --- | --- | --- | --- | --- | --- | --- | --- | --- | --- |
| Date | Scale | Manufacturer | Road | Description/Type | Remarks | Year | Code/No. | Photo | Sale | sFr. |
| 12/21 | HOn3 | Westside | SP | 2-8-0 # 1 | U/P | X | HJF-1958 | ZY-591 | sold | 400.- |
| | | | | | | | | | | |
| --- | --- | --- | --- | --- | --- | --- | --- | --- | --- | --- |
| Date | Scale | Manufacturer | Road | Description/Type | Remarks | Year | Code/No. | Photo | Sale | sFr. |
| 12/21 | HOn3 | Westside | SP | 4-6-0 # 18 | C/P | X | HJF-1959 | ZY-592 | sold | 450.- |
| | | | | | | | | | | |
| --- | --- | --- | --- | --- | --- | --- | --- | --- | --- | --- |
| Date | Scale | Manufacturer | Road | Description/Type | Remarks | Year | Code/No. | Photo | Sale | sFr. |
| 5/22 | HOn3 | PFM/United | Sumpter Valley | 2-6-6-2 # 251 | F/P, WEA | '78 | CJC-21 | ZY-685 | sold | 650.- |
| | | | | | | | | | | |
| --- | --- | --- | --- | --- | --- | --- | --- | --- | --- | --- |
| Date | Scale | Manufacturer | Road | Description/Type | Remarks | Year | Code/No. | Photo | Sale | sFr. |
| 7/22 | HOn3 | NWSL | any | 18-Ton 2-Truck Shay Class A | C/P, WEA | '73 | JC-10 | ZY-739 | sold | 450.- |
| | | | | | | | | | | |
| --- | --- | --- | --- | --- | --- | --- | --- | --- | --- | --- |
| Date | Scale | Manufacturer | Road | Description/Type | Remarks | Year | Code/No. | Photo | Sale | sFr. |
| 7/22 | HOn3 | NJCB # 738-3 | Sumpter Valley | Coach & Mail-Baggage Set | U/P | '82 | JC-06 | ZY-738 | sold | 270.- |
| | | | | | | | | | | |
| --- | --- | --- | --- | --- | --- | --- | --- | --- | --- | --- |
| Date | Scale | Manufacturer | Road | Description/Type | Remarks | Year | Code/No. | Photo | Sale | sFr. |
| 5/22 | HOn3 | PFM/United | DSP&P | 2-6-6-T Mason Bogie # 15 | F/P | '74 | CJC-22 | ZY-686 | sold | 575.- |
| | | | | | | | | | | |
| --- | --- | --- | --- | --- | --- | --- | --- | --- | --- | --- |
| Date | Scale | Manufacturer | Road | Description/Type | Remarks | Year | Code/No. | Photo | Sale | sFr. |
| 11/23 | HOn3 | ENDO (Japan) | any | Baldwin 0-4-2 | F/P | X | BB-78 | ZZ-133 | sold | 400.- |
below are sold out HOn3 models in 2009 or before
| | | | | | | |
| --- | --- | --- | --- | --- | --- | --- |
| HOn3 | D&RGW | 2-8-2 K-27 # 463 (no sound) | Blackstone Models | | sold | Photos |
| HOn3 | C&S | 2-8-0 | United | WW-03 | sold | X-330 |
| HOn3 | D&RGW | C-16, 2-8-0 | Sunset Models | | sold | X-329 |
| HOn3 | D&RGW | C-21, 2-8-0 | NJ Custom Brass | | sold | X-065 |
| HOn3 | D&RGW | K-37, 2-8-2 | Westside | HH-07 | sold | X-055 |
| HOn3 | D&RGW | Rotary Snow Plow OY | Overland Models | WW-06 | sold | X-327 |
| HOn3 | D&RGW | Long Caboose | Slim Princess | WW-04 | sold | X-331 |
| HOn3 | D&RGW | Coach | PFM | WW-05 | sold | X-332 |
| HOn3 | RGS | 30' Reefer | Micro Trains Line | | sold | X-117 |
| HOn3 | NB&W | 2-6-0 | GEM Models ST-102 | | sold | X-370 |
| HOn3 | Puffing Billy | 2-6-2T | PFM | | sold | X-253 |
| HOn3 | WSLCo. | Ballast Cars | Precision Scale | | sold | X-261 |
| | | | | | | | | |
| --- | --- | --- | --- | --- | --- | --- | --- | --- |
| Road | Type/Description | Run | Manufacturer | Sale | sFr. | Remarks | Code | Photo |
| D&RGW | K-28, 2-8-2, # 473, green boiler | | PSC 15214-5 | sold | 1198.- | FP | HH-05 | Photos |
| D&RGW | K-27, 2-8-2, # 454, Flying RG | | PSC 16748-1 | sold | 1150.- | FP | FM-01 | Photos |
| D&RGW | K-27, 2-8-2, # 454 | '77 | PFM/United | sold | 1167.- | FP | HH-04 | Photos |
| D&RGW | K-36, 2-8-2, # 486, green boiler | | Sunset Models | sold | 817.- | CP | HH-06 | Photos |
| D&RGW | C-21, 2-8-0, # 361, repowered | | NJ Custom Brass | sold | 468.- | CP | HH-03 | Photos |
| D&RGW | K-27, 2-8-2, # 458, green boiler | | PSC 16752-1 | sold | 900.- | FP | WW-02 | Photos |
| D&RGW | K-37, 2-8-2, # 492, Flying RG, w/Plow | | PSC 17148-3 | sold | 1250.- | FP | FM-03 | Photos |
| D&RGW | OY Rotary Snow Plow | | Overland 3259 | sold | 590.- | UP | DS-22 | Photos |
| RGS | K-27, 2-8-2, w/Snow Plow | | PSC | sold | 690.- | CP/WEA | RK-4 | Photos |
| RGS | K-27, 2-8-2 | | Sunset Models | sold | 590.- | FP/WEA | RK-5 | Photos |
| EBT | 2-8-2 # 18 | | Hallmark | sold | 870.- | UP | BB-10 | Photos |
| EBT | Business Car Orbisonia | | Hallmark | sold | 300.- | PP | BB-08 | Photos |
| EBT | Gas Electric M-1 | | Hallmark | sold | 835.- | PP | BB-11 | Photos |
| EBT | Miner's Car Brownie | | Hallmark | sold | 200.- | PP | BB-09 | Photos |
| Logging | Class A Climax (no lettering) | | WSM (Nakamura) | sold | 450.- | CP/WEA | DS-19 | Photos |
SOLD OUT - HOn2 1/2 (HOn30, HOe) Scale: Minitrains, runs on 9 mm track - SOLD OUT
| | | | | | | | | | | |
| --- | --- | --- | --- | --- | --- | --- | --- | --- | --- | --- |
| Date | Scale | Manufacturer | Road | Description/Type | Remarks | Year | Code/No. | Photo | Sale | sFr. |
| 11/21 | HOn2 1/2 | Minitrains (HOn30, HOe) | F&C | 0-4-2 Forney (set loco + 4 cars sold out) | F/P | X | HJF-1948+ | ZY-567 | sold | 130.- |
SOLD OUT - Sn3 Scale (1:64) NARROW GAUGE MODELS (Schmalspurmodelle) - SOLD OUT
| | | | | | | |
| --- | --- | --- | --- | --- | --- | --- |
| Sn3 | DSP&P | 2-6-6T Mason Bogie | Berlyn Loco Works | SD-01 | sold | X-104 |
| | | | | | | | | | | |
| --- | --- | --- | --- | --- | --- | --- | --- | --- | --- | --- |
| Date | Scale | Manufacturer | Road | Description/Type | Remarks | Year | Code/No. | Photo | Sale | sFr. |
| 2/14 | Sn3 | PBL | D&RGW | 2-8-2, K-28 w/Foreground Sound | F/P, WEA | 9/88 | LF-01 | Z-435 | sold | 2000.- |
| | | | | | | | | | | |
| --- | --- | --- | --- | --- | --- | --- | --- | --- | --- | --- |
| Date | Scale | Manufacturer | Road | Description/Type | Remarks | Year | Code/No. | Photo | Sale | sFr. |
| 2/14 | Sn3 | Division Point | D&RGW | Derrick OP & Idler Flat | F/P | X | LF-04 | Z-438 | sold | 1500.- |
| | | | | | | | | | | |
| --- | --- | --- | --- | --- | --- | --- | --- | --- | --- | --- |
| Date | Scale | Manufacturer | Road | Description/Type | Remarks | Year | Code/No. | Photo | Sale | sFr. |
| 2/14 | Sn3 | PBL | X | Marion # 40 Shovel | F/P | 3/01 | LF-05 | Z-439 | sold | 1800.- |
| | | | | | | | | | | |
| --- | --- | --- | --- | --- | --- | --- | --- | --- | --- | --- |
| Date | Scale | Manufacturer | Road | Description/Type | Remarks | Year | Code/No. | Photo | Sale | sFr. |
| 2/14 | Sn3 | OMI 1680 | X | American Hoist Ditcher | U/P, no Box | X | LF-06 | Z-440 | sold | 1500.- |
| | | | | | | | | | | |
| --- | --- | --- | --- | --- | --- | --- | --- | --- | --- | --- |
| Date | Scale | Manufacturer | Road | Description/Type | Remarks | Year | Code/No. | Photo | Sale | sFr. |
| 2/14 | Sn3 | PSC 15906 | D&RGW | Flanger OD | P/P, WEA | X | LF-07 | Z-441 | sold | 350.- |
| | | | | | | | | | | |
| --- | --- | --- | --- | --- | --- | --- | --- | --- | --- | --- |
| Date | Scale | Manufacturer | Road | Description/Type | Remarks | Year | Code/No. | Photo | Sale | sFr. |
| 2/14 | Sn3 | PVC | RGS | Galloping Goose # 2 | F/P | X | LF-08 | Z-442 | sold | 300.- |
| | | | | | | | | | | |
| --- | --- | --- | --- | --- | --- | --- | --- | --- | --- | --- |
| Date | Scale | Manufacturer | Road | Description/Type | Remarks | Year | Code/No. | Photo | Sale | sFr. |
| 2/14 | Sn3 | Backwood Miniatures | X | Ford Model A Railtruck | F/P, pow | X | LF-09 | Z-443 | sold | 275.- |
| | | | | | | | | | | |
| --- | --- | --- | --- | --- | --- | --- | --- | --- | --- | --- |
| Date | Scale | Manufacturer | Road | Description/Type | Remarks | Year | Code/No. | Photo | Sale | sFr. |
| 2/14 | Sn3 | Brass NA | C&S | 4-wheel Caboose, no Box | C/P, WEA | X | LF-10 | Z-444 | sold | 150.- |
| | | | | | | | | | | |
| --- | --- | --- | --- | --- | --- | --- | --- | --- | --- | --- |
| Date | Scale | Manufacturer | Road | Description/Type | Remarks | Year | Code/No. | Photo | Sale | sFr. |
| 2/14 | Sn3 | div. (Plastic/Wood) | D&RGW, C&S | 29 Freight Cars, 1 Caboose | WEA, no Box | X | LF-12 | Z-445 | sold | 85.- |
| | | | | | | | | | | |
| --- | --- | --- | --- | --- | --- | --- | --- | --- | --- | --- |
| Date | Scale | Manufacturer | Road | Description/Type | Remarks | Year | Code/No. | Photo | Sale | sFr. |
| 9/17 | Sn3 | PBL | RGS | 2-8-2, K-27, # 455 | FP/WEA | 4/93 | HPS-01 | ZX-500 | sold | 700.- |
| | | | | | | | | | | |
| --- | --- | --- | --- | --- | --- | --- | --- | --- | --- | --- |
| Date | Scale | Manufacturer | Road | Description/Type | Remarks | Year | Code/No. | Photo | Sale | sFr. |
| 9/17 | Sn3 | PBL | RGS | Caboose, # 404 | FP/WEA | '93 | HPS-02 | ZX-501 | sold | 100.- |
| | | | | | | | | | | |
| --- | --- | --- | --- | --- | --- | --- | --- | --- | --- | --- |
| Date | Scale | Manufacturer | Road | Description/Type | Remarks | Year | Code/No. | Photo | Sale | sFr. |
| 9/17 | Sn3 | PBL | RGS | Galloping Goose # 4 | FP/WEA | '94 | HPS-03 | ZX-502 | sold | 325.- |
| | | | | | | | | | | |
| --- | --- | --- | --- | --- | --- | --- | --- | --- | --- | --- |
| Date | Scale | Manufacturer | Road | Description/Type | Remarks | Year | Code/No. | Photo | Sale | sFr. |
| 9/17 | Sn3 | PBL | D&RGW | 2-8-0, C-16, # 278 (used) | FP/WEA | 3/87 | HPS-05 | ZX-504 | sold | 425.- |
| | | | | | | | | | | |
| --- | --- | --- | --- | --- | --- | --- | --- | --- | --- | --- |
| Date | Scale | Manufacturer | Road | Description/Type | Remarks | Year | Code/No. | Photo | Sale | sFr. |
| 9/17 | Sn3 | PBL | WSLCo. | Heisler # 3 | FP/WEA | 1/95 | HPS-07 | ZX-506 | sold | 660.- |
| | | | | | | | | | | |
| --- | --- | --- | --- | --- | --- | --- | --- | --- | --- | --- |
| Date | Scale | Manufacturer | Road | Description/Type | Remarks | Year | Code/No. | Photo | Sale | sFr. |
| 9/17 | Sn3 | PBL | WSLCo. | Heisler # 2 | FP/WEA | 1/95 | HPS-08 | ZX-507 | sold | 660.- |
| | | | | | | | | | | |
| --- | --- | --- | --- | --- | --- | --- | --- | --- | --- | --- |
| Date | Scale | Manufacturer | Road | Description/Type | Remarks | Year | Code/No. | Photo | Sale | sFr. |
| 9/17 | Sn3 | PBL | Mich-Cal | 16-Ton 2-Truck Shay (Tee Boiler) | FP/WEA | 11/00 | HPS-09 | ZX-508 | sold | 750.- |
| | | | | | | | | | | |
| --- | --- | --- | --- | --- | --- | --- | --- | --- | --- | --- |
| Date | Scale | Manufacturer | Road | Description/Type | Remarks | Year | Code/No. | Photo | Sale | sFr. |
| 9/17 | Sn3 | PBL | N.A. | 16-Ton 2-Truck Shay, (Wood Burner) | FP/WEA | 11/00 | HPS-10 | ZX-509 | sold | 750.- |
| | | | | | | | | | | |
| --- | --- | --- | --- | --- | --- | --- | --- | --- | --- | --- |
| Date | Scale | Manufacturer | Road | Description/Type | Remarks | Year | Code/No. | Photo | Sale | sFr. |
| 9/17 | Sn3 | OMI # 1693.1 | D&RGW | 17' Wood Cabbose | FP/WEA | X | HPS-11 | ZX-510 | sold | 100.- |
| | | | | | | | | | | |
| --- | --- | --- | --- | --- | --- | --- | --- | --- | --- | --- |
| Date | Scale | Manufacturer | Road | Description/Type | Remarks | Year | Code/No. | Photo | Sale | sFr. |
| 2/14 | Sn3 | PFM/Tomalco | D&RGW | 2-8-0, C-16 | F/P, WEA | X | LF-02 | Z-436 | sold | 450.- |
| | | | | | | | | | | |
| --- | --- | --- | --- | --- | --- | --- | --- | --- | --- | --- |
| Date | Scale | Manufacturer | Road | Description/Type | Remarks | Year | Code/No. | Photo | Sale | sFr. |
| 2/14 | Sn3 | BLW | RGS | Rotary Snow Plow # 2, 3-units | F/P, WEA | '99 | LF-03 | Z-437 | sold | 1500.- |
| | | | | | | | | | | |
| --- | --- | --- | --- | --- | --- | --- | --- | --- | --- | --- |
| Date | Scale | Manufacturer | Road | Description/Type | Remarks | Year | Code/No. | Photo | Sale | sFr. |
| 9/17 | Sn3 | PBL | D&RGW | 2-8-0, C-25, # 375 | FP/WEA | 4/94 | HPS-04 | ZX-503 | sold | 700.- |
| | | | | | | | | | | |
| --- | --- | --- | --- | --- | --- | --- | --- | --- | --- | --- |
| Date | Scale | Manufacturer | Road | Description/Type | Remarks | Year | Code/No. | Photo | Sale | sFr. |
| 9/17 | Sn3 | PBL | Conoco | Tank Car | FP/WEA | X | HPS-06 | ZX-505 | sold | 150.- |
| | | | | | | | | | | |
| --- | --- | --- | --- | --- | --- | --- | --- | --- | --- | --- |
| Date | Scale | Manufacturer | Road | Description/Type | Remarks | Year | Code/No. | Photo | Sale | sFr. |
| 9/17 | Sn3 | Railmaster | N.A. | 0-6-0T | FP/WEA | X | HPS-13 | ZX-512 | sold | 250.- |
| | | | | | | | | | | |
| --- | --- | --- | --- | --- | --- | --- | --- | --- | --- | --- |
| Date | Scale | Manufacturer | Road | Description/Type | Remarks | Year | Code/No. | Photo | Sale | sFr. |
| 9/17 | Sn3 | PFM | D&RGW | Baggage REA (Pagosa Junction) | FP | X | HPS-12 | ZX-511 | sold | 150.- |
| | | | | | | | | | | |
| --- | --- | --- | --- | --- | --- | --- | --- | --- | --- | --- |
| Date | Scale | Manufacturer | Road | Description/Type | Remarks | Year | Code/No. | Photo | Sale | sFr. |
| 2/14 | Sn3 | div. Tomalco | X | Diorama, Track, Turnouts | X | X | LF-13 | Z-446 | sold | div. |
Sn3 (1:64) Scale: Collection, 2 x Steam Locos, 7 x MoW Vehicles, Diorama, Track etc. - SOLD OUT
| | | | | | | | | | | |
| --- | --- | --- | --- | --- | --- | --- | --- | --- | --- | --- |
| Date | Scale | Manufacturer | Road | Description/Type | Remarks | Year | Code/No. | Photo | Sale | sFr. |
| 2/14 | Sn3 | PBL/PFM/PSC/OMI | D&RGW/RGS | Steam, MoW, Freight Cars, Caboose | ptd. WEA | X | LF | Z-448 | sold | div. |
Sn3 (1:64) Scale: Collection RGS, D&RGW, WSLCo, 8 x Steam, 1 x Goose, 2 x Caboose, 2 x Cars - SOLD OUT
| | | | | | | | | | |
| --- | --- | --- | --- | --- | --- | --- | --- | --- | --- |
| Date | Scale | Manufacturer | Description | Remarks | Q | Code/No. | Photo | Sale | sFr. |
| 9/17 | Sn3 | PBL/OMI/PFM | Collection: 8 x Steam 1 x Goose 2 x Caboose 2 x Cars | F/P, WEA | x | HPS-01 | ZX-516 | sold | div. |
| | | | | | | | | | | |
| --- | --- | --- | --- | --- | --- | --- | --- | --- | --- | --- |
| Date | Scale | Manufacturer | Road | Description/Type | Remarks | Year | Code/No. | Photo | Sale | sFr. |
| 11/18 | Sn3 | OMI/PBL/BM | C&S/D&RGW | 8 x Locos, 7 x Cars, 20 x Kits | X | X | HPS | ZX-785 | sold | div. |
SOLD OUT - On30 Scale (1:48) NARROW GAUGE MODELS (Schmalspurmodelle) - SOLD OUT
| | | | | | | | | | | |
| --- | --- | --- | --- | --- | --- | --- | --- | --- | --- | --- |
| Date | Scale | Manufacturer | Road | Description/Type | Remarks | Year | Code/No. | Photo | Sale | sFr. |
| 1/13 | On30 | MMI | D&RGW | 2-8-2, K-27 # 453 | F/P | X | BM-55 | Z-074 | sold | 750.- |
| | | | | | | | | | | |
| --- | --- | --- | --- | --- | --- | --- | --- | --- | --- | --- |
| Date | Scale | Manufacturer | Road | Description/Type | Remarks | Year | Code/No. | Photo | Sale | sFr. |
| 1/13 | On30 | MMI | D&RGW | 2-8-2, K-28 # 473, Dog House | F/P | X | BM-56 | Z-075 | sold | 750.- |
| | | | | | | | | | | |
| --- | --- | --- | --- | --- | --- | --- | --- | --- | --- | --- |
| Date | Scale | Manufacturer | Road | Description/Type | Remarks | Year | Code/No. | Photo | Sale | sFr. |
| 2/13 | On30 | Spectrum | C&S | 2-6-0 # 21 | 25241 | X | CH-1541 | Z-173 | sold | 120.- |
| | | | | | | | | | | |
| --- | --- | --- | --- | --- | --- | --- | --- | --- | --- | --- |
| Date | Scale | Manufacturer | Road | Description/Type | Remarks | Year | Code/No. | Photo | Sale | sFr. |
| 2/13 | On30 | Spectrum | unletterd | 2-6-0 | 25299 | X | CH-1542 | Z-174 | sold | 120.- |
| | | | | | | | | | | |
| --- | --- | --- | --- | --- | --- | --- | --- | --- | --- | --- |
| Date | Scale | Manufacturer | Road | Description/Type | Remarks | Year | Code/No. | Photo | Sale | sFr. |
| 4/16 | On30 | MMI | D&RGW | K-27, K-28, K-36 | F/P | X | GC-01 | ZX-203 | sold | 495.- |
| | | | | | | | | | | |
| --- | --- | --- | --- | --- | --- | --- | --- | --- | --- | --- |
| Date | Scale | Manufacturer | Road | Description/Type | Remarks | Year | Code/No. | Photo | Sale | sFr. |
| 12/10 | On30 | Spectrum | unlettered | Steam 4-4-0 | F/P, new | NA | HJA | Y-198 | sold | 390.- |
| | | | | | | | | | | |
| --- | --- | --- | --- | --- | --- | --- | --- | --- | --- | --- |
| Date | Scale | Manufacturer | Road | Description/Type | Remarks | Year | Code/No. | Photo | Sale | sFr. |
| 4/12 | On30 | Bachmann | Pennsy | 2-6-0 + 3 Pass Cars | Set | '05 | Y-821 | yes | sold | 495.- |
| | | | | | | | | | | |
| --- | --- | --- | --- | --- | --- | --- | --- | --- | --- | --- |
| Date | Scale | Manufacturer | Road | Description/Type | Remarks | Year | Code/No. | Photo | Sale | sFr. |
| 6/16 | On30 | Spectrum # 28706 | Colorado Ming. | 2-6-6-2, DCC & Sound | new | X | HJF-1316 | ZX-236 | sold | 360.- |
| | | | | | | | | | | |
| --- | --- | --- | --- | --- | --- | --- | --- | --- | --- | --- |
| Date | Scale | Manufacturer | Road | Description/Type | Remarks | Year | Code/No. | Photo | Sale | sFr. |
| 4/12 | On30 | Bachmann | Pennsy | 2-6-0 + 3 Pass Cars | Set | '05 | Y-821 | yes | sold | 495.- |
| | | | | | | | | | | |
| --- | --- | --- | --- | --- | --- | --- | --- | --- | --- | --- |
| Date | Scale | Manufacturer | Road | Description/Type | Remarks | Year | Code/No. | Photo | Sale | sFr. |
| 8/19 | On30 | Spectrum | Turtle Creek | 4-4-0 + 8 Cars (Selectrix Decoder) | no Box | X | PDA-27 | ZX-942 | sold | 250.- |
| | | | | | | | | | | |
| --- | --- | --- | --- | --- | --- | --- | --- | --- | --- | --- |
| Date | Scale | Manufacturer | Road | Description/Type | Remarks | Year | Code/No. | Photo | Sale | sFr. |
| 6/20 | On30 | Spectrum/BLI | div. | 5 x Steam Locos, 1 x Set Loco/Cars | diff. owners | X | CC | ZX-519 | sold | div. |
| | | | | | | | | | | |
| --- | --- | --- | --- | --- | --- | --- | --- | --- | --- | --- |
| Date | Scale | Manufacturer | Road | Description/Type | Remarks | Year | Code/No. | Photo | Sale | sFr. |
| 12/22 | On30 | Spectrum/Peco/ME | div. roads | Stock Car, Turntable, Turnouts in stock | rest sold out | X | SCH-124+ | ZY-585 | sold | div. |
SOLD OUT - On3 Scale (1:48) NARROW GAUGE MODELS (Schmalspurmodelle) - SOLD OUT
| | | | | | | | | | | |
| --- | --- | --- | --- | --- | --- | --- | --- | --- | --- | --- |
| Date | Scale | Manufacturer | Road | Description/Type | Remarks | Year | Code/No. | Photo | Sale | sFr. |
| 4/13 | On3 | MMI by PSC | D&RGW | 2-8-0, C-19 # 342 | F/P, Sound | X | EH-2 | Z-214 | sold | 550.- |
| | | | | | | | | | | |
| --- | --- | --- | --- | --- | --- | --- | --- | --- | --- | --- |
| Date | Scale | Manufacturer | Road | Description/Type | Remarks | Year | Code/No. | Photo | Sale | sFr. |
| 4/13 | On3 | MMI by PSC | D&RGW | 2-8-2, K-36 # 484 | F/P, 1089-5 | X | EH-3 | Z-215 | sold | 500.- |
| | | | | | | | | | | |
| --- | --- | --- | --- | --- | --- | --- | --- | --- | --- | --- |
| Date | Scale | Manufacturer | Road | Description/Type | Remarks | Year | Code/No. | Photo | Sale | sFr. |
| 4/13 | On3 | MMI by PSC | D&RGW | 2-8-2, K-37 # 497 green boiler | F/P, 1121-3 | X | EH-4 | Z-216 | sold | 500.- |
| | | | | | | | | | | |
| --- | --- | --- | --- | --- | --- | --- | --- | --- | --- | --- |
| Date | Scale | Manufacturer | Road | Description/Type | Remarks | Year | Code/No. | Photo | Sale | sFr. |
| 4/13 | On3 | MMI by PSC | RGS | 2-8-0, C-19 # 41 | F/P, 1065-4 | X | EH-1 | Z-213 | sold | 480.- |
| | | | | | | | | | | |
| --- | --- | --- | --- | --- | --- | --- | --- | --- | --- | --- |
| Date | Scale | Manufacturer | Road | Description/Type | Remarks | Year | Code/No. | Photo | Sale | sFr. |
| 2/13 | On3 | PFM | RGS | 4-6-0 # 20 | C/P, NOB | X | CH-1540 | Z-172 | sold | 750.- |
| | | | | | | | | | | |
| --- | --- | --- | --- | --- | --- | --- | --- | --- | --- | --- |
| Date | Scale | Manufacturer | Road | Description/Type | Remarks | Year | Code/No. | Photo | Sale | sFr. |
| 8/12 | On3 | Westside Models | D&RGW | Wheel & Tie Car | U/P | X | HK-21 | Y-905 | sold | 80.- |
| | | | | | | | | | | |
| --- | --- | --- | --- | --- | --- | --- | --- | --- | --- | --- |
| Date | Scale | Manufacturer | Road | Description/Type | Remarks | Year | Code/No. | Photo | Sale | sFr. |
| 3/10 | On3 | Sunset Models | D&RGW | 2-8-0, C-16 (Singer Finish) | P/P | NA | RF-12 | yes | sold | 1000.- |
| | | | | | | | | | | |
| --- | --- | --- | --- | --- | --- | --- | --- | --- | --- | --- |
| Date | Scale | Manufacturer | Road | Description/Type | Remarks | Year | Code/No. | Photo | Sale | sFr. |
| 3/14 | On3 | Overland 0080 | C&S | Caboose # 1002 | F/P, WEA | X | RM-20 | Z-478 | sold | 250.- |
| | | | | | | | | | | |
| --- | --- | --- | --- | --- | --- | --- | --- | --- | --- | --- |
| Date | Scale | Manufacturer | Road | Description/Type | Remarks | Year | Code/No. | Photo | Sale | sFr. |
| 3/14 | On3 | Berlyn Loco Works | Conoco | Wide Frame Tank car | F/P, WEA | 1996 | RM-21 | Z-479 | sold | 200.- |
| | | | | | | | | | | |
| --- | --- | --- | --- | --- | --- | --- | --- | --- | --- | --- |
| Date | Scale | Manufacturer | Road | Description/Type | Remarks | Year | Code/No. | Photo | Sale | sFr. |
| 3/14 | On3 | Overland 0120 | C&S | 2-6-0, # 9 | C/P, WEA | 1990 | RM-18 | Z-524 | sold | 975.- |
| | | | | | | | | | | |
| --- | --- | --- | --- | --- | --- | --- | --- | --- | --- | --- |
| Date | Scale | Manufacturer | Road | Description/Type | Remarks | Year | Code/No. | Photo | Sale | sFr. |
| 3/14 | On3 | Overland 0114 | C&S | 2-8-0, # 73 | C/P, WEA | X | RM-19 | Z-525 | sold | 975.- |
| | | | | | | | | | | |
| --- | --- | --- | --- | --- | --- | --- | --- | --- | --- | --- |
| Date | Scale | Manufacturer | Road | Description/Type | Remarks | Year | Code/No. | Photo | Sale | sFr. |
| 9/09 | On3 | Berlyn Loco Works | D&RGW | 2-8-2, K-28, # 471 | FP | '03 | UHI-2 | yes | sold | 2500.- |
| | | | | | | | | | | |
| --- | --- | --- | --- | --- | --- | --- | --- | --- | --- | --- |
| Date | Scale | Manufacturer | Road | Description/Type | Remarks | Year | Code/No. | Photo | Sale | sFr. |
| 8/12 | On3 | Berlyn Loco Works | D&RGW | 2-8-2, K-28, PFM Sound | F/P, WEA | 2003 | UH-12 | Y-896 | sold | 2400.- |
| | | | | | | | | | | |
| --- | --- | --- | --- | --- | --- | --- | --- | --- | --- | --- |
| Date | Scale | Manufacturer | Road | Description/Type | Remarks | Year | Code/No. | Photo | Sale | sFr. |
| 10/15 | On3 | PSC 15457-1 | WSLCo. | 3-Truck Shay | F/P | X | HH-81 | ZX-076 | sold | 1700.- |
| | | | | | | | | | | |
| --- | --- | --- | --- | --- | --- | --- | --- | --- | --- | --- |
| Date | Scale | Manufacturer | Road | Description/Type | Remarks | Year | Code/No. | Photo | Sale | sFr. |
| 10/15 | On3 | BTS | X | 3 x Skeleton Log Cars w/load | C/P, Set | X | HH-80 | ZX-075 | sold | 630.- |
| | | | | | | | | | | |
| --- | --- | --- | --- | --- | --- | --- | --- | --- | --- | --- |
| Date | Scale | Manufacturer | Road | Description/Type | Remarks | Year | Code/No. | Photo | Sale | sFr. |
| 4/16 | On3 | AMS, San Juan | D&RGW | 3 Pass Cars, 1 Caboose, 1 Box Car | F/P | X | HJF-1292 | ZX-210 | sold | div. |
| | | | | | | | | | | |
| --- | --- | --- | --- | --- | --- | --- | --- | --- | --- | --- |
| Date | Scale | Manufacturer | Road | Description/Type | Remarks | Year | Code/No. | Photo | Sale | sFr. |
| 4/16 | On3 | MMI DC-1043-1 | D&RGW | 2-8-2, K-27 (green boiler) | F/P | X | HJF-1291 | ZX-209 | sold | 540.- |
| | | | | | | | | | | |
| --- | --- | --- | --- | --- | --- | --- | --- | --- | --- | --- |
| Date | Scale | Manufacturer | Road | Description/Type | Remarks | Year | Code/No. | Photo | Sale | sFr. |
| 10/15 | On3 | Spectrum | X | Shay, Climax, rebuilt from On30 to On3 | X | X | HH-77 | ZX-074 | sold | div. |
| | | | | | | | | | | |
| --- | --- | --- | --- | --- | --- | --- | --- | --- | --- | --- |
| Date | Scale | Manufacturer | Road | Description/Type | Remarks | Year | Code/No. | Photo | Sale | sFr. |
| 9/16 | On3 | Berlyn Loco Works | RGS | Rotary Snow Plow # 2 | F/P | '99 | HJF-1362 | ZX-306 | sold | 1390.- |
| | | | | | | | | | | |
| --- | --- | --- | --- | --- | --- | --- | --- | --- | --- | --- |
| Date | Scale | Manufacturer | Road | Description/Type | Remarks | Year | Code/No. | Photo | Sale | sFr. |
| 9/15 | On3 | San Juan and others | D&RGW | Pass-, Freight Cars, Cabooses | w or w/o Box | X | HUH-310 | Z-981 | sold | div. |
| | | | | | | | | | | |
| --- | --- | --- | --- | --- | --- | --- | --- | --- | --- | --- |
| Date | Scale | Manufacturer | Road | Description/Type | Remarks | Year | Code/No. | Photo | Sale | sFr. |
| 10/15 | On3 | PSC 1409 | D&RGW | K-37, 2-8-2 | P/P | X | HH-82 | ZX-077 | sold | 2700.- |
| | | | | | | | | | | |
| --- | --- | --- | --- | --- | --- | --- | --- | --- | --- | --- |
| Date | Scale | Manufacturer | Road | Description/Type | Remarks | Year | Code/No. | Photo | Sale | sFr. |
| 8/19 | On3 | Overalnd # 0120 | C&S | 2-6-0, # 9 | C/P, WEA | '90 | HJF-1545 | ZX-944 | sold | 950.- |
| | | | | | | | | | | |
| --- | --- | --- | --- | --- | --- | --- | --- | --- | --- | --- |
| Date | Scale | Manufacturer | Road | Description/Type | Remarks | Year | Code/No. | Photo | Sale | sFr. |
| 8/19 | On3 | Overland # 0114 | C&S | 2-8-0, # 73 | C/P, WEA | '86 | HJF-1546 | ZX-945 | sold | 950.- |
| | | | | | | | | | | |
| --- | --- | --- | --- | --- | --- | --- | --- | --- | --- | --- |
| Date | Scale | Manufacturer | Road | Description/Type | Remarks | Year | Code/No. | Photo | Sale | sFr. |
| 8/19 | On3 | PFM/United | C&S | 2-6-0 | U/P | '63 | HJF-1544 | ZX-943 | sold | 550.- |
| | | | | | | | | | | |
| --- | --- | --- | --- | --- | --- | --- | --- | --- | --- | --- |
| Date | Scale | Manufacturer | Road | Description/Type | Remarks | Year | Code/No. | Photo | Sale | sFr. |
| 8/19 | On3 | Overland # 0729/0730 | C&S | 3 x Coach, # 70-73 and # 74-76 | U/P | X | HJF-1547 | ZX-946 | sold | 350.- |
Date
Scale
Manufacturer
Road
Description/Type
Remarks
Year
Code/No.
Photo
Sale
sFr.
8/19
On3
Overland # 0081/3/6
NJCB
C&S
C&S
3 x Wood Caboose # 1003/1006/1009
1 x Wood Caboose # 1008
U/P
C/P
X
HJF-1557
HJF-1560
ZX-947
sold
260.-
120.-
| | | | | | | | | | | |
| --- | --- | --- | --- | --- | --- | --- | --- | --- | --- | --- |
| Date | Scale | Manufacturer | Road | Description/Type | Remarks | Year | Code/No. | Photo | Sale | sFr. |
| 8/19 | On3 | KTM/US-Hobbies | any | 13-Ton, 2-Truck Shay | C/P | X | HJF-1576 | ZX-950 | sold | 750.- |
Date
Scale
Manufacturer
Road
Description/Type
Remarks
Year
Code/No.
Photo
Sale
sFr.
8/19
On3
BTS
Beaver Creek
WSLCo.
3 x Skeleton Log Cars w/Load
1 x 38' Skeleton Log Car
C/P
U/P
X
HJF-1562
HJF-1565
ZX-949
sold
195.-
260.-
| | | | | | | | | | | |
| --- | --- | --- | --- | --- | --- | --- | --- | --- | --- | --- |
| Date | Scale | Manufacturer | Road | Description/Type | Remarks | Year | Code/No. | Photo | Sale | sFr. |
| 8/19 | On3 | PSC # 15457-1 | WSLCo. | 3-Truck Shay, # 10 | F/P | '87 | HJF-1561 | ZX-948 | sold | 1950.- |
| | | | | | | | | | | |
| --- | --- | --- | --- | --- | --- | --- | --- | --- | --- | --- |
| Date | Scale | Manufacturer | Road | Description/Type | Remarks | Year | Code/No. | Photo | Sale | sFr. |
| 8/19 | On3 | BLW, BC, AMS | diff. | 7 x Freight Cars, Brass and Plastic | X | X | HJF-1554 | ZX-951 | sold | diff. |
| | | | | | | | | | | |
| --- | --- | --- | --- | --- | --- | --- | --- | --- | --- | --- |
| Date | Scale | Manufacturer | Road | Description/Type | Remarks | Year | Code/No. | Photo | Sale | sFr. |
| 11/19 | On3 | PSC | Mich Cal | 2-Truck Shay # 2 (no Box) | C/P, WEA | X | HJF-1600 | ZX-991 | sold | 640.- |
| | | | | | | | | | | |
| --- | --- | --- | --- | --- | --- | --- | --- | --- | --- | --- |
| Date | Scale | Manufacturer | Road | Description/Type | Remarks | Year | Code/No. | Photo | Sale | sFr. |
| 11/19 | On3 | AMS | D&RGW | Box Car Set of 8 pcs. diff. numbers | F/P, new | X | RT-02 | ZX-988 | sold | 400.- |
| | | | | | | | | | | |
| --- | --- | --- | --- | --- | --- | --- | --- | --- | --- | --- |
| Date | Scale | Manufacturer | Road | Description/Type | Remarks | Year | Code/No. | Photo | Sale | sFr. |
| 11/19 | On3 | MMI/PSC DC-1021-1 | D&RGW | 2-8-2, K-28, yellow | F/P, new | X | RT-01 | ZX-987 | sold | 500.- |
| | | | | | | | | | | |
| --- | --- | --- | --- | --- | --- | --- | --- | --- | --- | --- |
| Date | Scale | Manufacturer | Road | Description/Type | Remarks | Year | Code/No. | Photo | Sale | sFr. |
| 11/19 | On3 | Overland # 0121 | Mich Cal | 2-Truck Shay # 5, 26-Ton | P/P, WEA | '86 | HJF-1602 | ZY-002 | sold | 980.- |
| | | | | | | | | | | |
| --- | --- | --- | --- | --- | --- | --- | --- | --- | --- | --- |
| Date | Scale | Manufacturer | Road | Description/Type | Remarks | Year | Code/No. | Photo | Sale | sFr. |
| 11/19 | On3 | Westside | F&CC | Wood Caboose | C/P, no Box | X | HJF-1618 | ZY-008 | sold | 190.- |
| | | | | | | | | | | |
| --- | --- | --- | --- | --- | --- | --- | --- | --- | --- | --- |
| Date | Scale | Manufacturer | Road | Description/Type | Remarks | Year | Code/No. | Photo | Sale | sFr. |
| 11/19 | On3 | Spectrum 25799 | any | 28-Ton Climax, rebuilt to On3 NWSL | C/P, WEA | X | HJF-1601 | ZY-001 | sold | 245.- |
| | | | | | | | | | | |
| --- | --- | --- | --- | --- | --- | --- | --- | --- | --- | --- |
| Date | Scale | Manufacturer | Road | Description/Type | Remarks | Year | Code/No. | Photo | Sale | sFr. |
| 11/19 | On3 | San Juan, MM ltd. | RGS/C&S | Stock Car, Box Car, 2 x Caboose | C/P. no Box | X | HJF-1611 | ZY-009 | sold | div. |
| | | | | | | | | | | |
| --- | --- | --- | --- | --- | --- | --- | --- | --- | --- | --- |
| Date | Scale | Manufacturer | Road | Description/Type | Remarks | Year | Code/No. | Photo | Sale | sFr. |
| 2/20 | On3 | Hallmark | D&RGW | Business Car & Coach (w/Interior) | P/P, WEA | X | RT-20/21 | ZY-071 | sold | 275.- |
| | | | | | | | | | | |
| --- | --- | --- | --- | --- | --- | --- | --- | --- | --- | --- |
| Date | Scale | Manufacturer | Road | Description/Type | Remarks | Year | Code/No. | Photo | Sale | sFr. |
| 11/19 | On3 | Overland | C&S | Coach & Business Car | C/P | X | WH-15/16 | ZX-986 | sold | 325.- |
| | | | | | | | | | | |
| --- | --- | --- | --- | --- | --- | --- | --- | --- | --- | --- |
| Date | Scale | Manufacturer | Road | Description/Type | Remarks | Year | Code/No. | Photo | Sale | sFr. |
| 2/20 | On3 | PSC/MMI | D&RGW | 2-8-2, K-27, # 463 (NOB) | DCC & Sound | X | RT-03 | ZY-061 | sold | 450.- |
| | | | | | | | | | | |
| --- | --- | --- | --- | --- | --- | --- | --- | --- | --- | --- |
| Date | Scale | Manufacturer | Road | Description/Type | Remarks | Year | Code/No. | Photo | Sale | sFr. |
| 3/20 | On3 | San Juan | D&RGW | 7 x Freight Cars | X | X | RT-22 | ZY-062 | sold | div. |
| | | | | | | | | | | |
| --- | --- | --- | --- | --- | --- | --- | --- | --- | --- | --- |
| Date | Scale | Manufacturer | Road | Description/Type | Remarks | Year | Code/No. | Photo | Sale | sFr. |
| 11/19 | On3 | Overland # 0087 | DSP&P | Wood Caboose # 74 | U/P | X | HJF-1615 | ZY-005 | sold | 280.- |
| | | | | | | | | | | |
| --- | --- | --- | --- | --- | --- | --- | --- | --- | --- | --- |
| Date | Scale | Manufacturer | Road | Description/Type | Remarks | Year | Code/No. | Photo | Sale | sFr. |
| 2/20 | On3 | PSC/MMI | D&RGW | 2-8-2, K-27, # 452 (NOB) | F/P | X | RT-19 | ZY-070 | sold | 400.- |
| | | | | | | | | | | |
| --- | --- | --- | --- | --- | --- | --- | --- | --- | --- | --- |
| Date | Scale | Manufacturer | Road | Description/Type | Remarks | Year | Code/No. | Photo | Sale | sFr. |
| 7/20 | On3 | MMI (PSC) # DC1095-1 | D&RGW | 2-8-2, K-36, green boiler # 480 | F/P, new | X | RT-37 | ZY-211 | sold | 550.- |
| | | | | | | | | | | |
| --- | --- | --- | --- | --- | --- | --- | --- | --- | --- | --- |
| Date | Scale | Manufacturer | Road | Description/Type | Remarks | Year | Code/No. | Photo | Sale | sFr. |
| 9/20 | On3 | PCM # 406 | RGS | Galloping Goose # 4 | DCC & Sound | X | RT-53 | ZY-250 | sold | 275.- |
| | | | | | | | | | | |
| --- | --- | --- | --- | --- | --- | --- | --- | --- | --- | --- |
| Date | Scale | Manufacturer | Road | Description/Type | Remarks | Year | Code/No. | Photo | Sale | sFr. |
| 11/19 | On3 | Flying Zoo | any | 18-Ton Climax | P/P | X | HJF-1603 | ZY-003 | sold | 990.- |
| | | | | | | | | | | |
| --- | --- | --- | --- | --- | --- | --- | --- | --- | --- | --- |
| Date | Scale | Manufacturer | Road | Description/Type | Remarks | Year | Code/No. | Photo | Sale | sFr. |
| 11/19 | On3 | PSC # 15187 | The Gold Bug | 13-Ton Climax, Class A | C/P | X | HJF-1604 | ZY-004 | sold | 2950.- |
| | | | | | | | | | | |
| --- | --- | --- | --- | --- | --- | --- | --- | --- | --- | --- |
| Date | Scale | Manufacturer | Road | Description/Type | Remarks | Year | Code/No. | Photo | Sale | sFr. |
| 11/19 | On3 | Hallmark | D&RGW/C&S | Business Car # 911 (no lettering) | C/P | X | HJF-1616 | ZY-006 | sold | 320.- |
| | | | | | | | | | | |
| --- | --- | --- | --- | --- | --- | --- | --- | --- | --- | --- |
| Date | Scale | Manufacturer | Road | Description/Type | Remarks | Year | Code/No. | Photo | Sale | sFr. |
| 11/19 | On3 | PFM | D&RGW | Auxiliary Water Tender | C/P, no Box | X | HJF-1617 | ZY-007 | sold | 390.- |
| | | | | | | | | | | |
| --- | --- | --- | --- | --- | --- | --- | --- | --- | --- | --- |
| Date | Scale | Manufacturer | Road | Description/Type | Remarks | Year | Code/No. | Photo | Sale | sFr. |
| 2/21 | On3 | Brass (unknown) | D&RGW | 2-8-0, C-16 | U/P, no Box | X | BWO-418 | ZY-441 | sold | 450.- |
| | | | | | | | | | | |
| --- | --- | --- | --- | --- | --- | --- | --- | --- | --- | --- |
| Date | Scale | Manufacturer | Road | Description/Type | Remarks | Year | Code/No. | Photo | Sale | sFr. |
| 3/21 | On3 | U.S. Hobbies | any | 13-Ton, 2-Truck Shay | U/P | X | BWO-419 | ZY-443 | sold | 400.- |
| | | | | | | | | | | |
| --- | --- | --- | --- | --- | --- | --- | --- | --- | --- | --- |
| Date | Scale | Manufacturer | Road | Description/Type | Remarks | Year | Code/No. | Photo | Sale | sFr. |
| 7/20 | On3 | PSC | D&RGW | 4 pcs. Passenger Cars | F/P | X | RT-39 | ZY-228 | sold | 400.- |
| | | | | | | | | | | |
| --- | --- | --- | --- | --- | --- | --- | --- | --- | --- | --- |
| Date | Scale | Manufacturer | Road | Description/Type | Remarks | Year | Code/No. | Photo | Sale | sFr. |
| 11/20 | On3 | PSC 15044 | D&RGW | 3 pcs. Pass. Cars (Parlor Buffet, Coach) | C/P | X | RT-73+ | ZY-342 | sold | 350.- |
| | | | | | | | | | | |
| --- | --- | --- | --- | --- | --- | --- | --- | --- | --- | --- |
| Date | Scale | Manufacturer | Road | Description/Type | Remarks | Year | Code/No. | Photo | Sale | sFr. |
| 6/21 | On3 | Berlyn Loco Works | D&RGW | Drop Bottom Gondola | F/P | '05 | RT-114 | ZY-511 | sold | 250.- |
| | | | | | | | | | | |
| --- | --- | --- | --- | --- | --- | --- | --- | --- | --- | --- |
| Date | Scale | Manufacturer | Road | Description/Type | Remarks | Year | Code/No. | Photo | Sale | sFr. |
| 10/22 | On3 | KTM / Max Gray | SP | 4-6-0 # 18 | U/P | X | CH-06 | ZY-840 | sold | 670.- |
| | | | | | | | | | | |
| --- | --- | --- | --- | --- | --- | --- | --- | --- | --- | --- |
| Date | Scale | Manufacturer | Road | Description/Type | Remarks | Year | Code/No. | Photo | Sale | sFr. |
| 2/23 | On3 | PSC # 15047 | D&RGW | Baggage-Mail | U/P, Kit | X | MM-64 | ZY-923 | sold | 125.- |
| | | | | | | | | | | |
| --- | --- | --- | --- | --- | --- | --- | --- | --- | --- | --- |
| Date | Scale | Manufacturer | Road | Description/Type | Remarks | Year | Code/No. | Photo | Sale | sFr. |
| 10/22 | On3 | AMS | D&RGW (2 pcs.) | Diesel Switcher # 50 & yellow no lettering | DCC & Sound | X | CH-04/05 | ZY-839 | sold | 350.- |
| | | | | | | | | | | |
| --- | --- | --- | --- | --- | --- | --- | --- | --- | --- | --- |
| Date | Scale | Manufacturer | Road | Description/Type | Remarks | Year | Code/No. | Photo | Sale | sFr. |
| 10/22 | On3 | San Juan | D&RGW | 6 x Freight Cars | F/P, new | X | CH-07+ | ZY-841 | sold | div. |
| | | | | | | | | | | |
| --- | --- | --- | --- | --- | --- | --- | --- | --- | --- | --- |
| Date | Scale | Manufacturer | Road | Description/Type | Remarks | Year | Code/No. | Photo | Sale | sFr. |
| 3/23 | On3 | NJCB # ST-277-030 | Uintah Rlwy | 2-6-6-2T, # 50 | P/P, NOB | '79 | HJF-2304 | ZY-925 | sold | 1650.- |
| | | | | | | | | | | |
| --- | --- | --- | --- | --- | --- | --- | --- | --- | --- | --- |
| Date | Scale | Manufacturer | Road | Description/Type | Remarks | Year | Code/No. | Photo | Sale | sFr. |
| 3/23 | On3 | PSC # 15187 | The Gold Bug | 13-Ton Climax # 149 | P/P, yellow | X | HJF-2305 | ZY-926 | sold | 1550.- |
| | | | | | | | | | | |
| --- | --- | --- | --- | --- | --- | --- | --- | --- | --- | --- |
| Date | Scale | Manufacturer | Road | Description/Type | Remarks | Year | Code/No. | Photo | Sale | sFr. |
| 3/23 | On3 | Flying Zoo | no lettering | 18-Ton Climax | C/P | X | HJF-2306 | ZY-927 | sold | 849.- |
| | | | | | | | | | | |
| --- | --- | --- | --- | --- | --- | --- | --- | --- | --- | --- |
| Date | Scale | Manufacturer | Road | Description/Type | Remarks | Year | Code/No. | Photo | Sale | sFr. |
| 3/23 | On3 | Hallmark | D&RGW/C&S | Business Car (no lettering) | C/P | X | HJF-2307 | ZY-928 | sold | 295.- |
| | | | | | | | | | | |
| --- | --- | --- | --- | --- | --- | --- | --- | --- | --- | --- |
| Date | Scale | Manufacturer | Road | Description/Type | Remarks | Year | Code/No. | Photo | Sale | sFr. |
| 3/23 | On3 | PFM | D&RGW | Auxiliary Water Tender | C/P, no Box | X | HJF-2308 | ZY-929 | sold | 290.- |
| | | | | | | | | | | |
| --- | --- | --- | --- | --- | --- | --- | --- | --- | --- | --- |
| Date | Scale | Manufacturer | Road | Description/Type | Remarks | Year | Code/No. | Photo | Sale | sFr. |
| 10/22 | On3 | San Juan | D&RGW | 6 x Freight Cars | F/P, new | X | CH-07+ | ZY-841 | sold | div. |
Code HF3-02: On3 Scale: MMI DC1109-1, D&RGW, K-37, 2-8-2, sFr. 450.- consignment -
sold out 8/23


Code HF3-03: On3 Scale: PSC 17517-1, D&RGW, Long RPO # 119, F/P, '06-run, sFr. 400.- consignment -
sold out 10/23


Code HF3-04: On3 Scale: PSC 17441-1, D&RGW, Parlor Car Chama, F/P, '04-run, sFr. 500.- consignment

sold out 8/23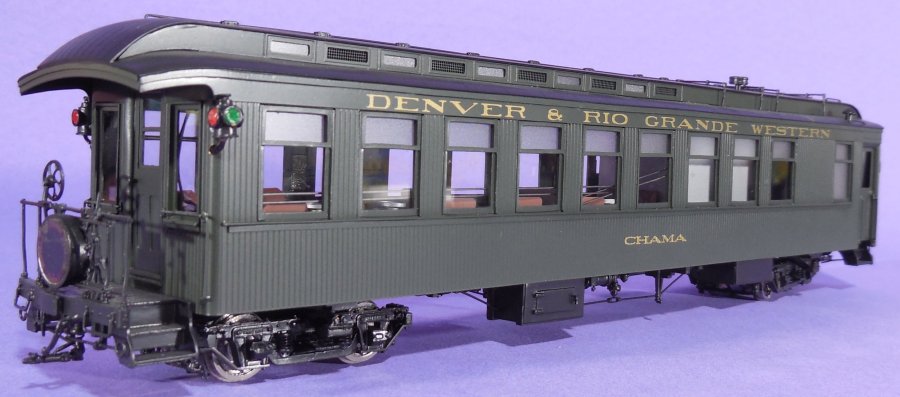 On3 Scale: AMS # AM52, Conoco Tank Cars (new) each sFr. 50.- consignment
On3 Scale: AMS # AM52, Conoco Tank Car, black, RT-38, (new) sFr. 50.- consignment - sold out 8/20

On3 Scale: AMS # AM52-0483, Conoco Tank Car, black, RT-35, (new) sFr. 50.- consignment - sold out 7/20

On3 Scale: AMS # AM52-0423, Conoco Tank Car, silver, RT-36, (new) sFr. 50.- consignment - sold out 7/20

below are sold out On3 models in 2009 or before
| | | | | | | |
| --- | --- | --- | --- | --- | --- | --- |
| On3 | RGS | C-19, 2-8-0, # 41 | Mountain Models Imp. | | sold | Photos |
| On3 | D&RGW | K-28, 2-8-2, # 478 | Mountain Models Imp. | | sold | Photos |
| On3 | D&RGW | C-18, 2-8-0 | Overland Models | | sold | X-240 |
| On3 | D&RGW | C-21, 2-8-0 | Balboa | | sold | X-238 |
| On3 | D&RGW | K-27, 2-8-2 | PFM Kodama | | sold | X-243 |
| On3 | D&RGW | K-36, 2-8-2 | Overland Models | | sold | X-121 |
| On3 | DSP&P | 2-6-0, ptd. D&RGW Bumblebee | Balbo | | sold | X-239 |
| On3 | C&S | 2-6-0 # 21 | PFM/United | | sold | X-284 |
| On3 | C&S | 2-6-0 # 21 or 22 | Overland Models | | sold | X-282 |
| On3 | C&S | 2-8-0 # 73 | Overland Models | | sold | X-283 |
| On3 | Michigan California | 2-Truck Shay | Overland Models | | sold | X-241 |
| On3 | WSLCo. | Heisler # 3 | Westside Models | | sold | X-237 |
| On3 | WSLCo. | 3-Truck Shay | Precision Scale | SD-02 | sold | X-326 |
| On3 | WSLCo. | 38' Skeleton Log Cars | Beaver Creek | | sold | X-285 |
| On3 | WSLCo. | Welded Tank Car # 7 | Beaver Creek | | sold | X-286 |
| On3 | F&CC | Caboose | Westside Models | | sold | X-270 |
| On3 | F&CC | Caboose | Westside Models | CH-28 | sold | X-244 |
| On3 | N.A. | 35-Ton Climax | Precision Scale | CH-4502 | sold | X-279 |
| On3 | N.A. | 13-Ton 2-Truck Shay | KTM/US-Hobbies | CH-119 | sold | X-369 |
| | | | | | | | | |
| --- | --- | --- | --- | --- | --- | --- | --- | --- |
| Road | Type/Description | Run | Manufacturer | Sale | sFr. | Remarks | Code | Photo |
| RGS | C-19, 2-8-0, # 41 | '07 | MMI # DC-1065-4 | sold | 775.- | FP | BP-1 | Photos |
| D&RGW | C-21, 2-8-0, # 361, Crown Series # 8 of 23 | | PSC # 16869-1 | sold | 2290.- | FP | CH-4501 | Photos |
| D&RGW | K-27, 2-8-2, # 461, Series # 2 of 6 | | PSC # 16743-1 | sold | 2290.- | FP | RK-3 | Photos |
| D&RGW | K-28, 2-8-2, # 478 | '07 | MMI # DC-1015-9 | sold | 825.- | FP | BP-3 | Photos |
| DSP&P | 2-6-6 Mason Bogie, Can Motor | | LMB | sold | 780.- | UP/NOB | CH-20 | Photos |
| WSLCo. | No. 3 Heisler (w/Trucks for O Scale) | | Westside | sold | 700.- | UP | RF-1 | Photos |
| N.A. | Model T, Rail Inspection Car, pow. | | PSC # 17273-2 | sold | 280.- | FP | CH-118 | Photos |
| N.A. | Garford Rail Truck | | PSC # 17265-1 | sold | 670.- | CP | CH-26 | Photos |
| F&CC | Caboose | | Westside Models | sold | 150.- | UP | MM-31 | Photos |
| D&RGW | 4-6-0, T-12, | NA | PFM/Fujiyama | sold | 1100.- | UP | UHI-1 | Photos |
| D&RGW | Baggage, RPO/Baggage, Coach | NA | PSC 17325, 315, 399 | sold | 500.- | FP | UHI-3,4,5 | Photos |
| D&RGW | 2-8-2, K-37, # 490 | 4/09 | MMI (by PSC) | sold | 850.- | FP | TM | Photos |
On3 Structures
| | | | | | | | | | |
| --- | --- | --- | --- | --- | --- | --- | --- | --- | --- |
| Date | Scale | Manufacturer | Description | Remarks | Q | Code/No. | Photo | Sale | sFr. |
| 11/11 | On3 | Scrach Built | Engine Shop, Water Tower, - Tank, Coaling Tower | Wood, 6 pcs. | NA | DP 719 | yes | sold | div. |
SOLD OUT - G (Fn3) Scale Narrow Gauge (1:20,3)