Updated: July 30, 2014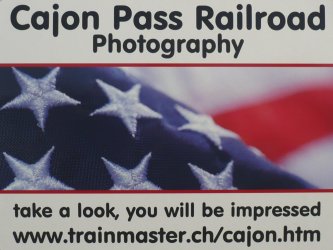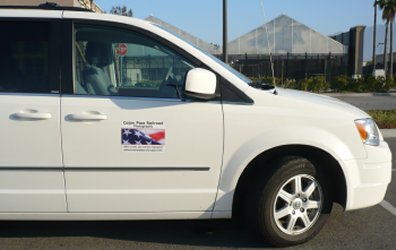 For bigger size photos - please click on the 4-digit number below each photo.
Each album covers a full day. Therefore, you may see the same location on several albums but on different days.
Bonus photos taken during the NMRA Train Show at Sacramento, CA
Below are photos taken from the air on June 2, 2010. Even there was not a single train in the Pass during our flight, it
still gives an idea about the different locations. We also recommend to see our 8 diff. maps by Gary Gray (see below).
Here you find some maps and more infos about Cajon Pass and the Tunnels, which are gone:
Simple Maps about Cajon Pass: click here

Railfan Map of Cajon Pass by Joe Perry: http://www.chasingsteel.com/storage/RailfanMapofCajon%20Pass.pdf

Map of Cajon Area (Inland Empire): http://www.visitcalifornia.de/media/pages/getting_around/maps/INLAND-EMPIRE.pdf

Cajon Pass Map by Wikimapia (easy to enlarge every location): http://wikimapia.org/#lat=34.3223857&lon=-117.4707127&z=14&l=0&m=s&v=9

Here are photos of the 2 tunnels before construction started: click here

Go back to Cajon Pass Main Page - click here