TRAINMASTER BY WERNER MEER US-RAILROAD-SHOP KILCHBERG
HOCHWEIDSTRASSE 3 CH-8802 KILCHBERG (ZÜRICH) SWITZERLAND (founded 1977)
PHONE *41-44-715-3666, FAX *41-44-715-3660, E-MAIL trainmaster@bluewin.ch
Go back to our Website - click here
47 Years Trainmaster - the source for American Model Railroading (1977 - 2024)
added / updated: 8/23

Please note: We are having two identical sets in stock (see below) / wir haben 2 identische Sets verfügbar
Code HF-158: HO Scale: UTI # 2001, 1960's SP, Coast Daylight, 10-Car Set, '09-run, sFr. 4500.- consignment
with full interior and lights, Set 5 of 30 -
on sale 15 % discount = net sFr. 3825.-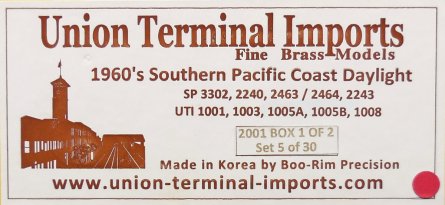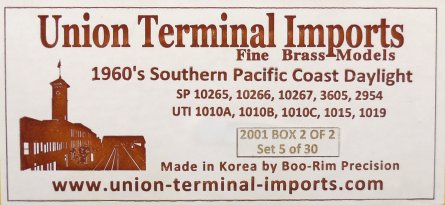 Box 1: Car # 3302, # 2240, # 2463/2464 articulated, # 2243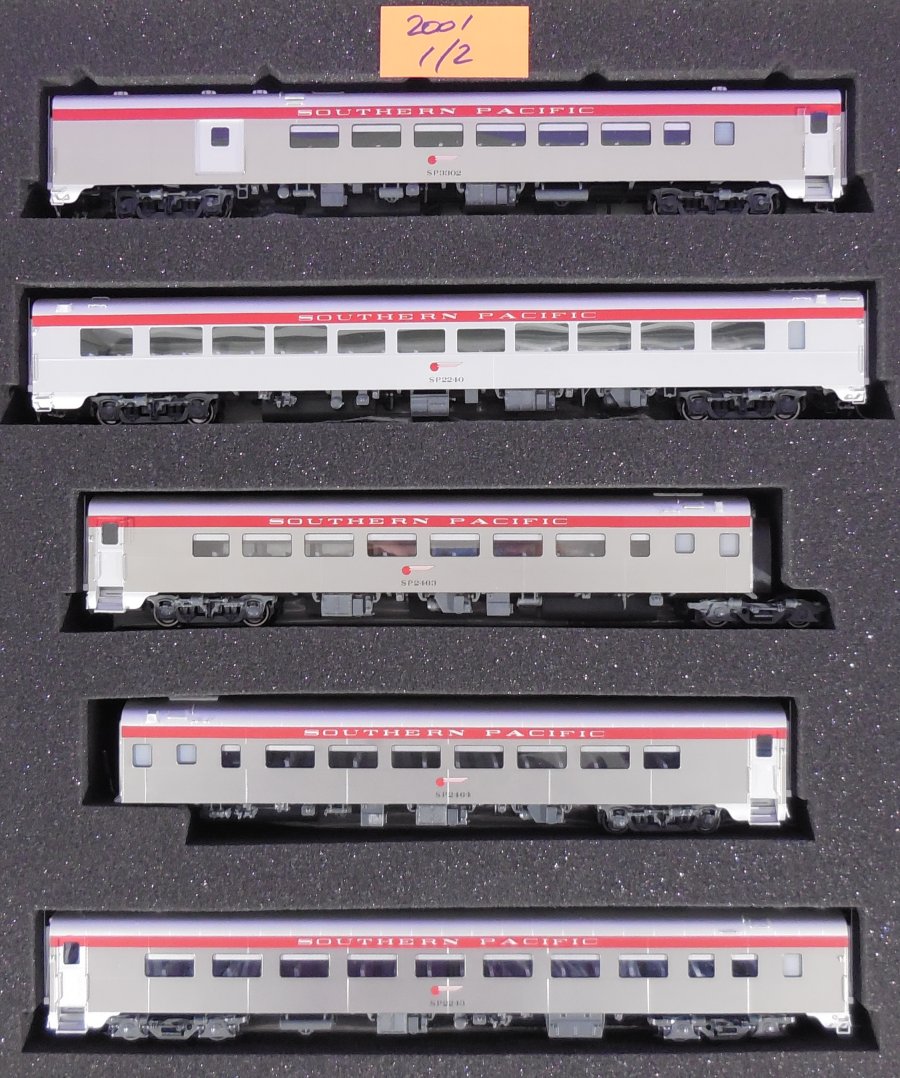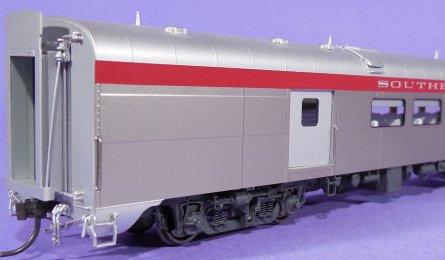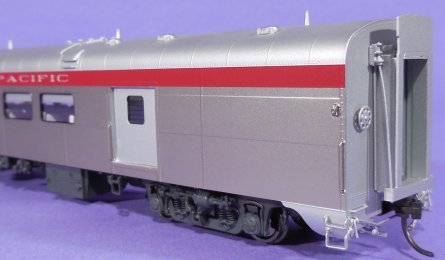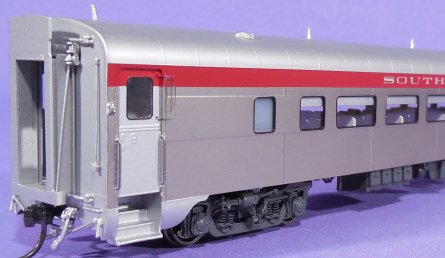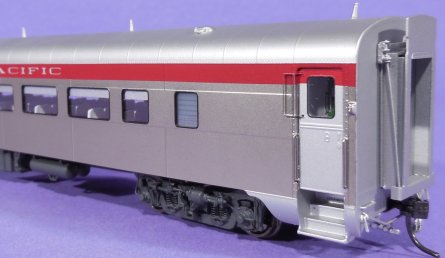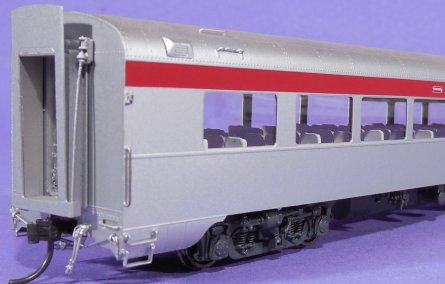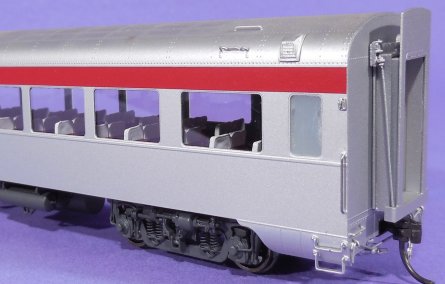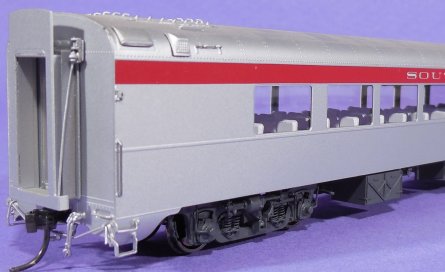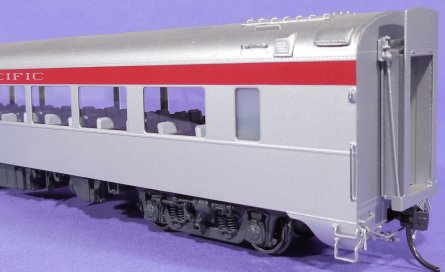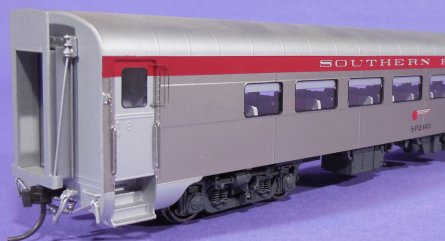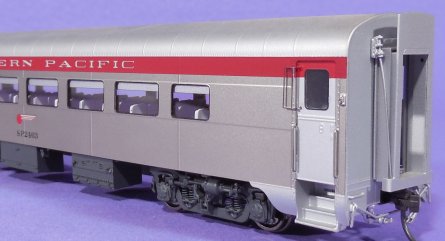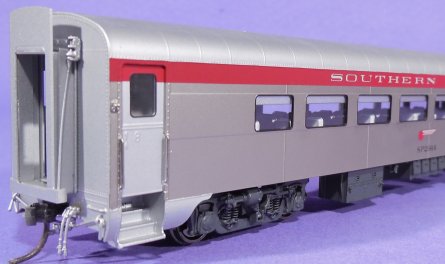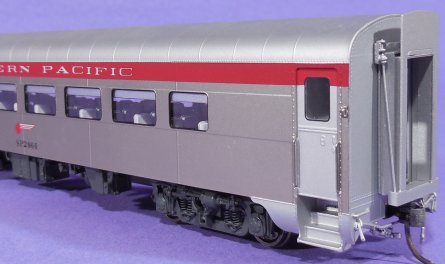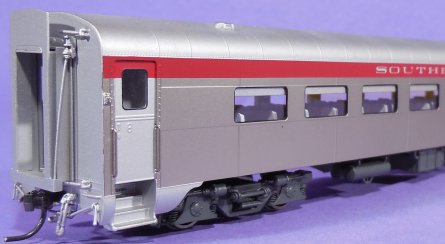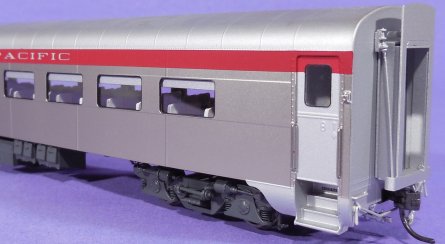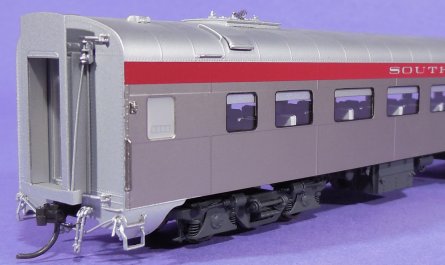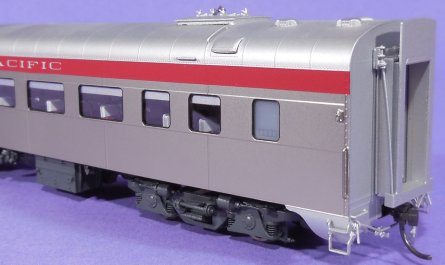 Box 1: Car # 10265/10266/10267 triple Diner, # 3605 Dome, # 2954 Observation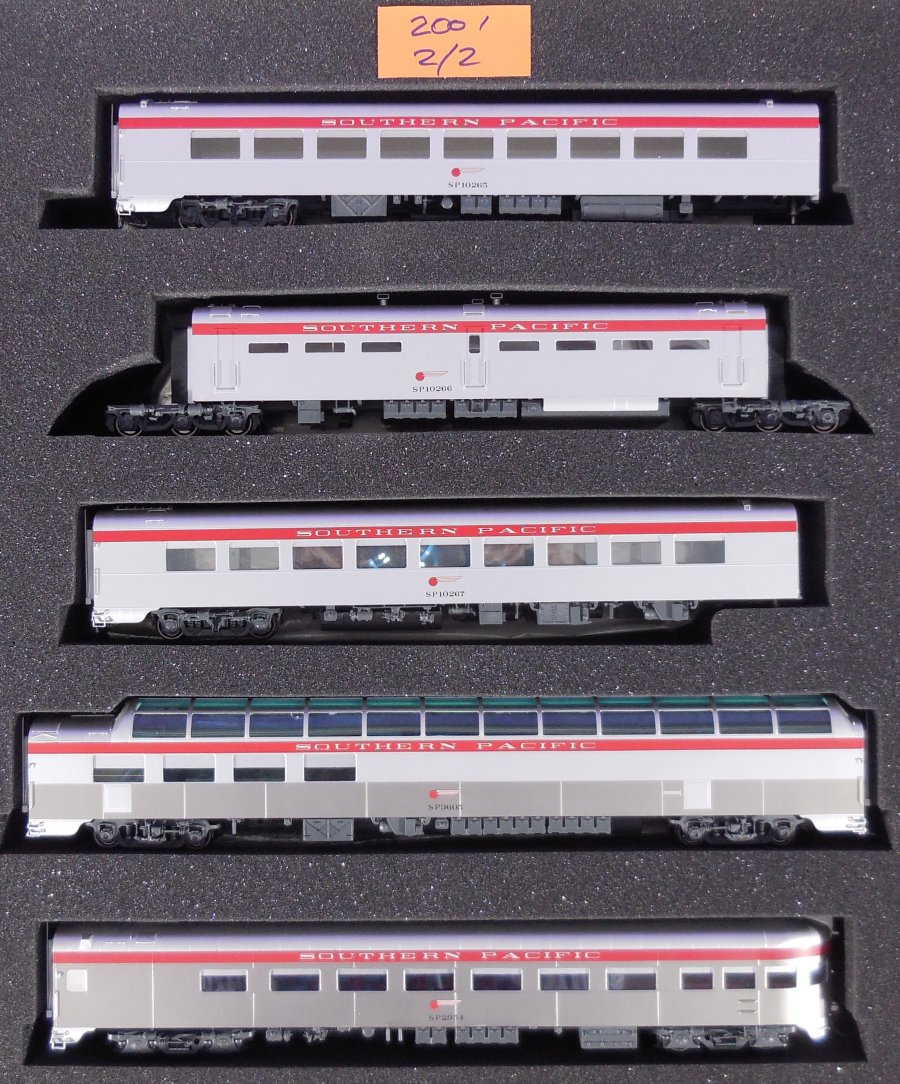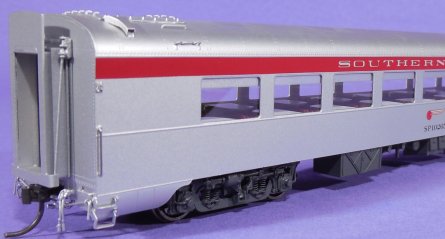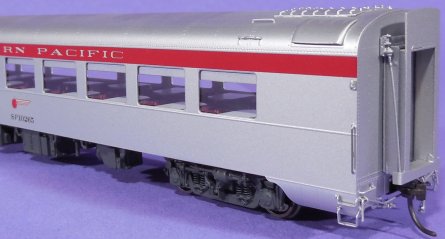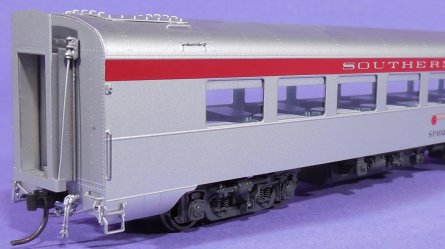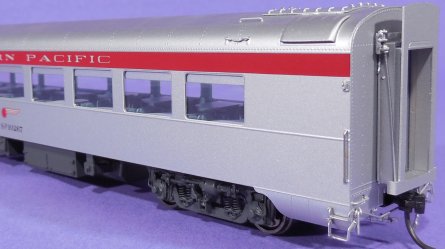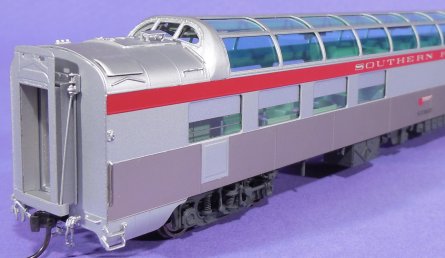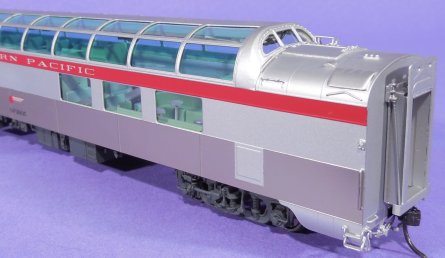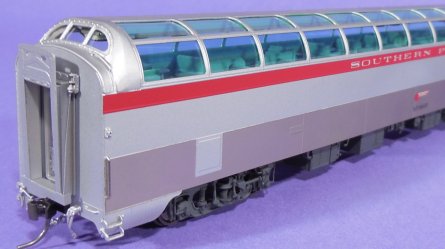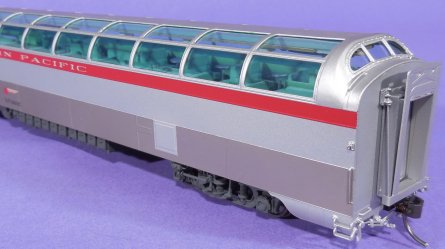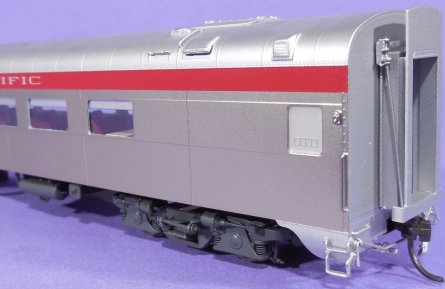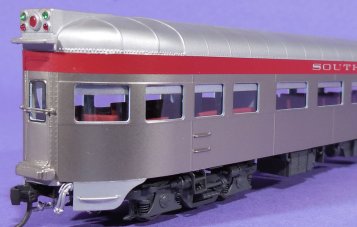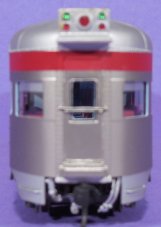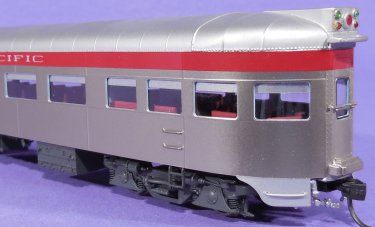 second set (same as above except car # 3303)
Code HF-159: HO Scale: UTI # 2001, SP, Coast Daylight, 10-Car Set, '09-run, sFr. 4500.- consignment
with full interior and lights, Set 19 of 30 -
on sale 15 % discount = net sFr. 3825.-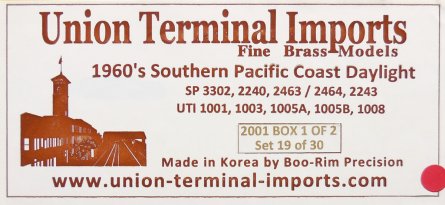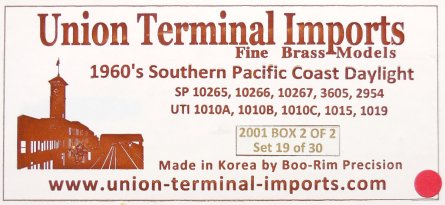 Please note: This Set is complete (2 Boxes) except one car has a different road number.
Instead of 3302 there is 3303. Of course it is the very same car just another number.


Detailed photos of every car you can see above on HF-158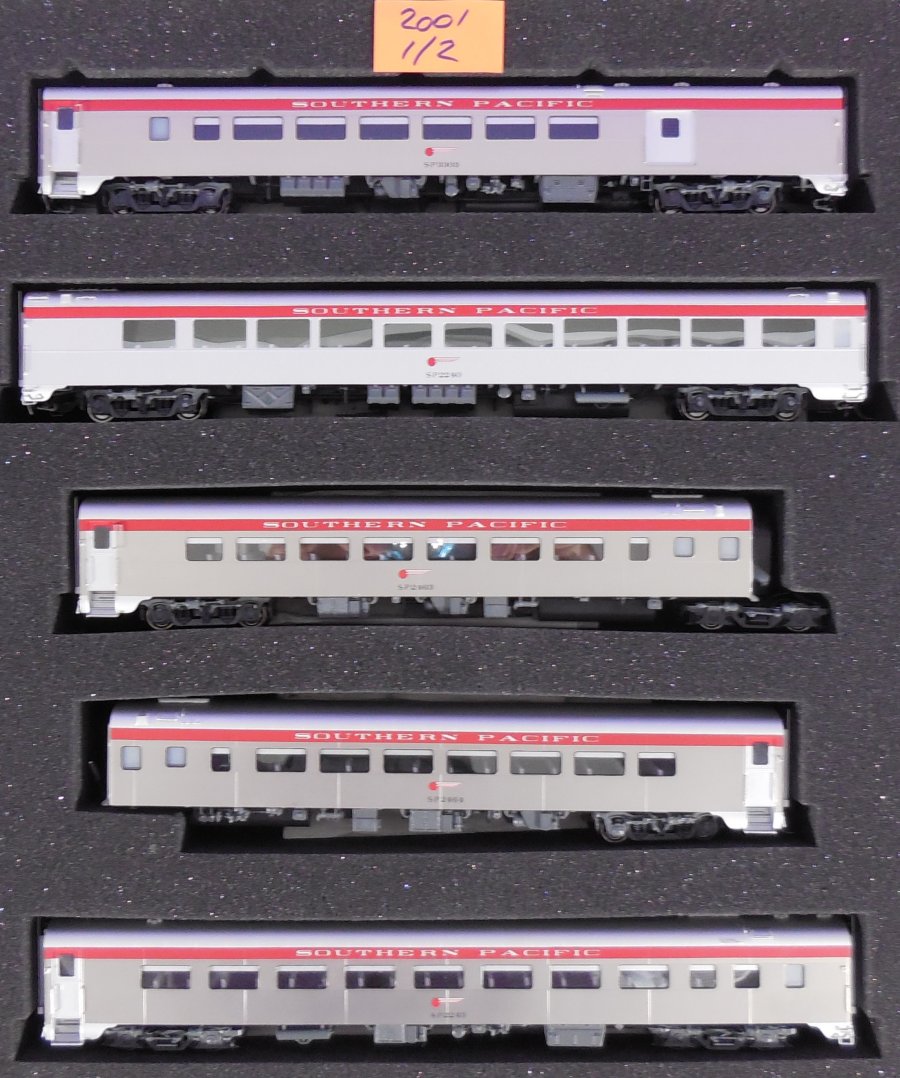 U/P = Un Painted, C/P = Custom Painted, F/P = Factory Painted, P/P = Pro Painted, TA = Tarnished, WEA = Weathered,
NP = Nickel Plated, NOB = Not Original Box, not ready = model is at the repair shop!, res. = reserved (on hold),
sold = verkauft (sold out), sale = reduced price, % = Discount should be deducted from the listed price, foam = foam was replaced.
All prices are listed in Swiss Francs sFr. / CHF and are not negotiable !
We ship world wide and accept PayPal.
Zwischenverkauf vorbehalten - Preisänderungen sind jederzeit möglich
Please ask for availability - Prices may change anytime
Copyright - Trainmaster by Werner Meer - 2023