TRAINMASTER BY WERNER MEER US-RAILROAD-SHOP KILCHBERG
HOCHWEIDSTRASSE 3 CH-8802 KILCHBERG (ZÜRICH) SWITZERLAND (founded 1977)
PHONE *41-44-715-3666, FAX *41-44-715-3660, E-MAIL trainmaster@bluewin.ch
Go back to our Website - click here
updated / added: 11/16 - sold out 1/17
HO Scale: Wild West Town Diorama, 95 x 75 x 27 cm, AD-DIO, sFr. 220.- consignment
Dieses Diorama hat eine verschraubbaren Deckel, der zugleich als Hintergrund dient. Die Seitenteile können heruntergeklappt werden.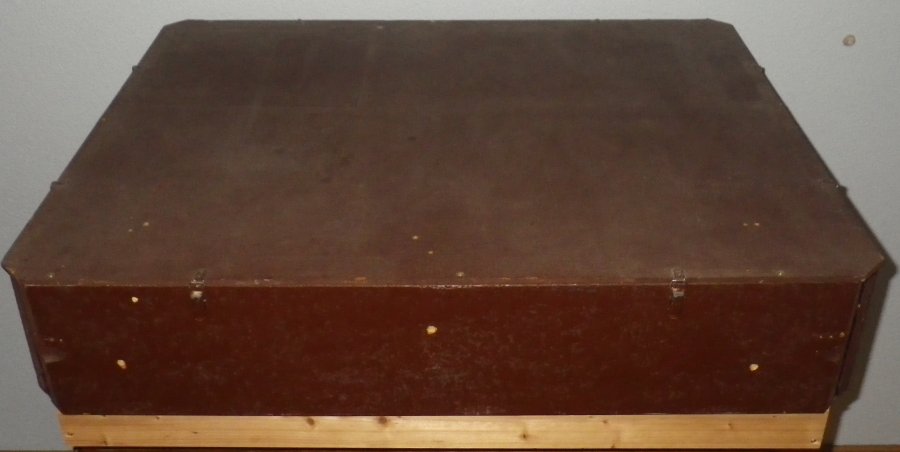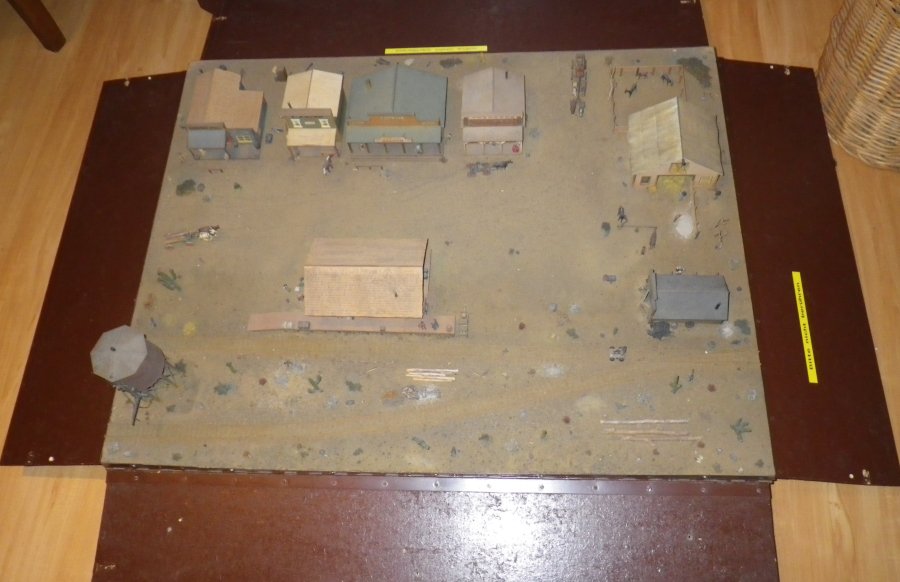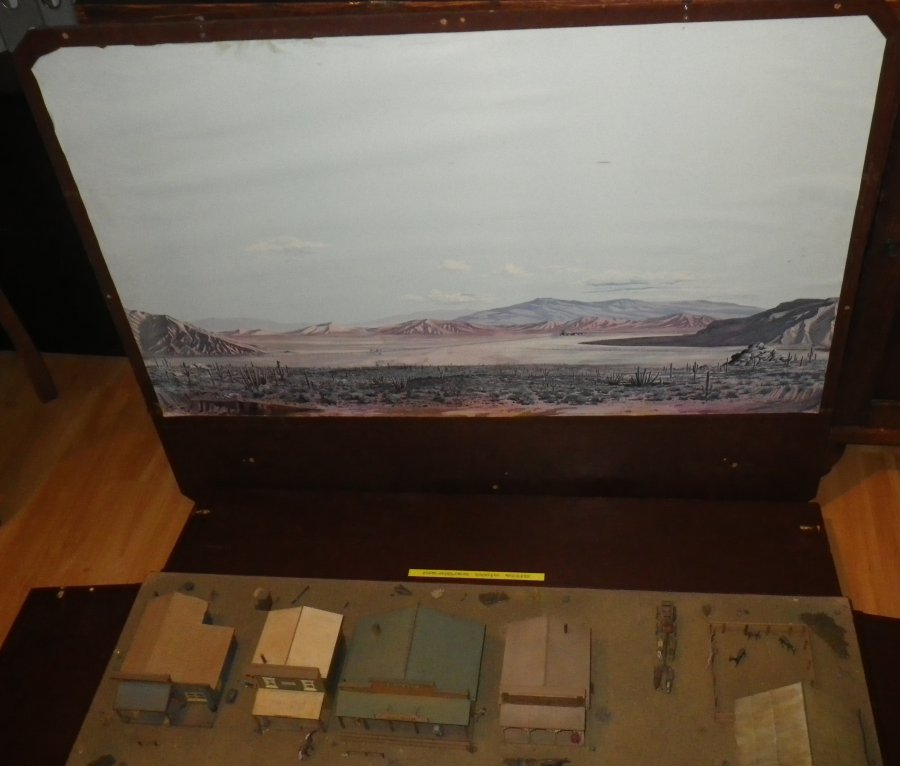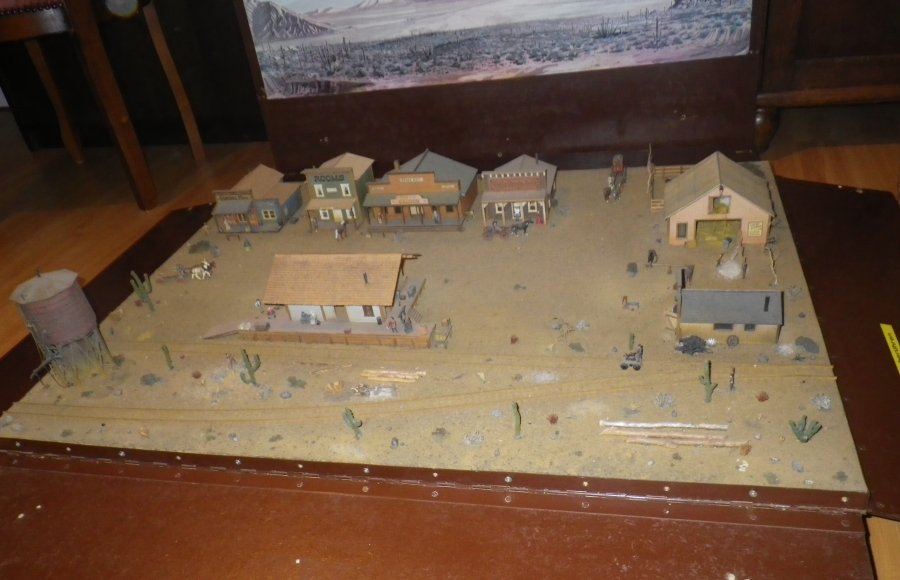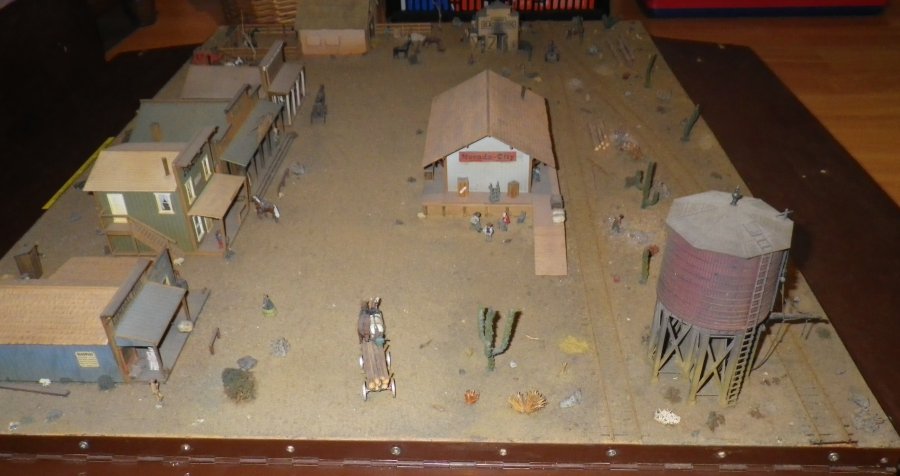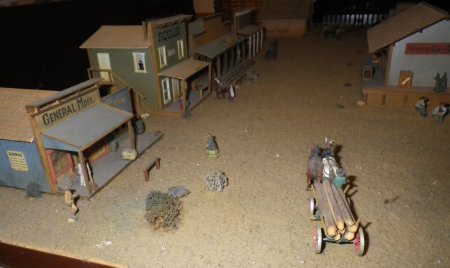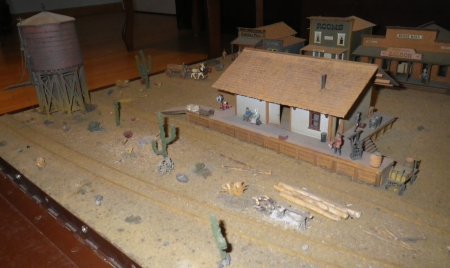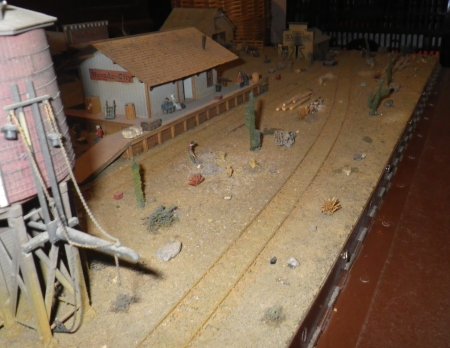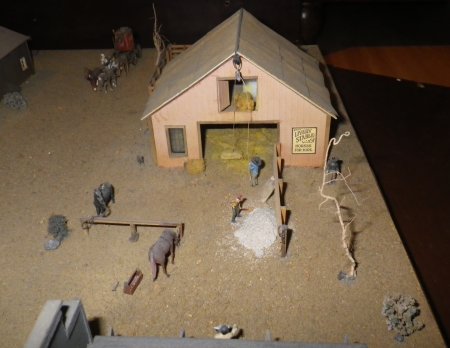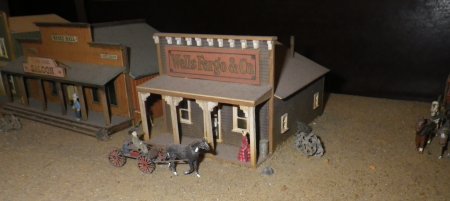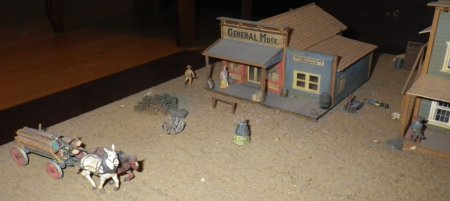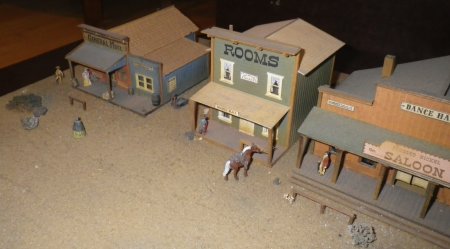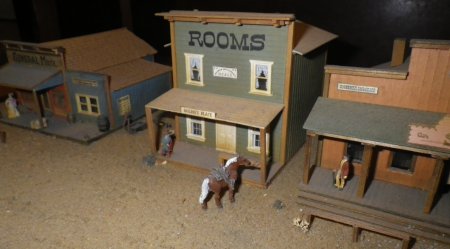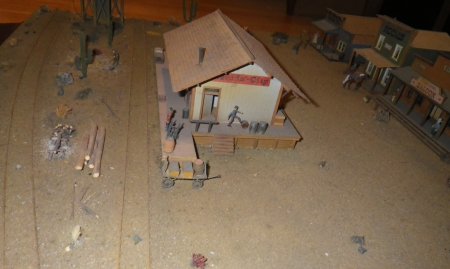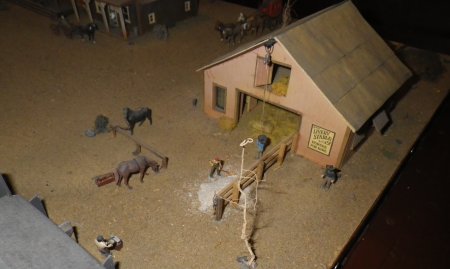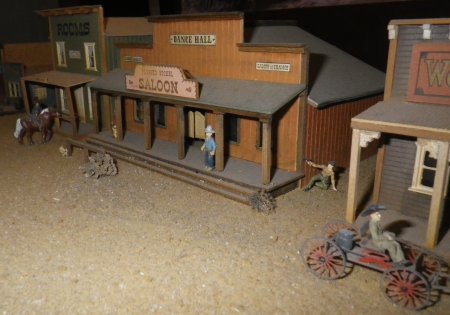 All Photos copyright by AD
res. = reserved (on hold), sold = verkauft (sold out), % = Discount should be deducted from the price,
sFr. = Swiss Francs (CHF), sale = reduced net price, foam = old foam was replaced.
All prices are listed in Swiss Francs sFr. / CHF - We ship world wide!
Zwischenverkauf vorbehalten - Preisänderungen sind jederzeit möglich
Please ask for availability - Prices may change anytime