AMERICAN RAILROADFANS IN SWITZERLAND
HEADQUARTERS: WERNER MEER, HOCHWEIDSTRASSE 3, CH-8802 KILCHBERG (ZÜRICH) FOUNDED 1981
PHONE *41-44-715-3666, FAX *41-44-715-3660, E-MAIL trainmaster@bluewin.ch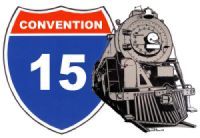 Logo by J. Lütscher
Speed and Power

Direktlink zur 15th Convention - hier klicken / English link - click here

updated: 4. Juni 2012
Diese Anlage wird exklusiv an der 15th Convention 2012 präsentiert.
This layout will be presented at the 15th Convention in 2012.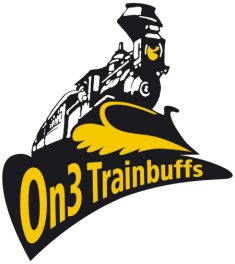 Modular Layout in On3 Scale by Trainbuffs, Switzerland

Die On3 Trainbuffs bauen seit 2004 eine große On3 Anlage in Rikon. Seit 2012 baut die Gruppe auch an einer mobilen Modul-Anlage, die dazu dient, die Spur On3 einem breiteren Publikum bekannt zu machen. Die in Europa nicht immer bekannte Spur On3 entspricht den amerikanischen Schmalspurbahnen von 3 Fuß, die vor allem in den Rocky Mountains, Colorado und New Mexico zu finden sind. Die Modelle sind im Maßstab 1:48 gehalten und fahren auf Geleisen von 18.2 mm.
Die 3 x 7 Meter große Modul-Anlage zeigt die Möglichkeiten von On3, die Vielfalt des Rollmaterials sowie die guten Fahreigenschaften der Züge. Gefahren wird mit ZIMO DCC. Alle Lokomotiven haben Sound und Licht.
Die Anfangs erwähnte stationäre Anlage in Rikon kann, nach vorheriger Vereinbarung, besichtigt werden:
(Kontakt: F. Schmohl 079 280 5726 oder J. Stapfer 079 330 4919)



Für grössere Bilder bitte auf die 4-stellige Nummer klicken / For bigger size photos please click on the 4-digit number.
all photos copyright by James Stapfer (Trainbuffs)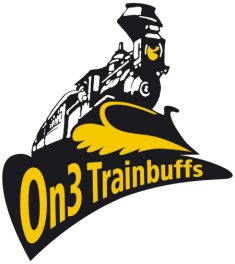 untenstehend sind die Links von den American Railroadfans / below are the links of the American Railroadfans
untenstehend sind die Links von Trainmaster / below are the links of Trainmaster
Website created by Werner Meer
TRAINMASTER BY WERNER MEER US-RAILROAD-SHOP KILCHBERG
HOCHWEIDSTRASSE 3 CH-8802 KILCHBERG (ZÜRICH) FOUNDED 1977
PHONE *41-44-715-3666, FAX *41-44-715-3660, E-MAIL trainmaster@bluewin.ch