AMERICAN RAILROADFANS IN SWITZERLAND
HEADQUARTERS: WERNER MEER, HOCHWEIDSTRASSE 3, CH-8802 KILCHBERG (ZÜRICH) FOUNDED 1981
PHONE *41-44-715-3666, FAX *41-44-715-3660, E-MAIL trainmaster@bluewin.ch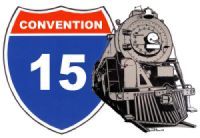 Logo by J. Lütscher
Speed and Power

Direktlink zur 15th Convention - hier klicken / English link - click here
Dieser Film wird exklusiv an der 15th Convention 2012 präsentiert.
This film will be presented at the 15th Convention in 2012.
updated: 13. Mai 2012
Mit Dampf der "White Pass & Yukon Route" entlang
by Günther Holzgang, Switzerland
Auf den Spuren des Klondike Goldrausches von 1898 folgen wir dem legendären "Chilkoot Trail" über den White Pass.
Noch einmal werden wir diese berühmte Passstrecke in Alaska mit Dampf bezwingen. (Ein Film vom Juni 2011)
Für grössere Bilder bitte auf die 3-stellige Nummer klicken / For bigger size photos please click on the 3-digit number.
all photos copyright by Günther Holzgang

untenstehend sind die Links von den American Railroadfans / below are the links of the American Railroadfans
untenstehend sind die Links von Trainmaster / below are the links of Trainmaster
Website created by Werner Meer
TRAINMASTER BY WERNER MEER US-RAILROAD-SHOP KILCHBERG
HOCHWEIDSTRASSE 3 CH-8802 KILCHBERG (ZÜRICH) FOUNDED 1977
PHONE *41-44-715-3666, FAX *41-44-715-3660, E-MAIL trainmaster@bluewin.ch