AMERICAN RAILROADFANS IN SWITZERLAND
HEADQUARTERS: WERNER MEER, HOCHWEIDSTRASSE 3, CH-8802 KILCHBERG (ZÜRICH) FOUNDED 1981
PHONE *41-44-715-3666, FAX *41-44-715-3660, E-MAIL trainmaster@bluewin.ch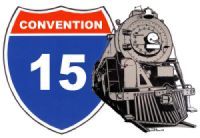 Logo by J. Lütscher
Speed and Power

Direktlink zur 15th Convention - hier klicken / English link - click here
Diese Modulanlage wird exklusiv an der 15th Convention 2012 präsentiert.
This highly detailed modular layout will be presented at the 15th Convention in 2012.
updated: 10. Februar 2012
Waukegan & Kenosha in HO Scale by AMRL, Luxembourg

Switching Layout - Diese Anlage ist für den Rangierspass gebaut und soll eine Industrie-Szene darstellen zwischen den Städten Waukegan und Kenosha in Wisconsin. Hier wird von der Milwaukee Road alles angeliefert, was in der ansässigen Industrie gebraucht wird und nachher werden die fertigen Produkte wieder abtransportiert. Der Gleisplan ist frei erfunden und für einen maximalen Rangierspass aufgebaut. Diese Anlage wird digital betrieben und die Weichen werden per Touchscreen über einen Computer gestellt. Grösse: 3,50 x 0,60 m
Weitere Infos finden Sie auf der Homepage von den AMRL (American Model Railroaders Luxembourg) - hier klicken
Für grössere Bilder bitte auf die 4-stellige Nummer klicken / For bigger size photos please click on the 4-digit number.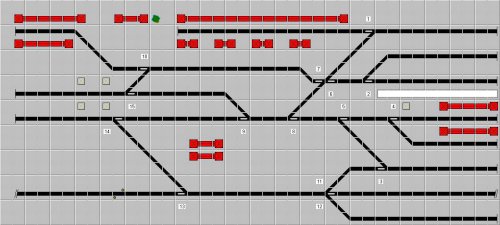 all photos copyright by AMRL (Patrick Bopp)

untenstehend sind die Links von den American Railroadfans / below are the links of the American Railroadfans
untenstehend sind die Links von Trainmaster / below are the links of Trainmaster
Website created by Werner Meer
TRAINMASTER BY WERNER MEER US-RAILROAD-SHOP KILCHBERG
HOCHWEIDSTRASSE 3 CH-8802 KILCHBERG (ZÜRICH) FOUNDED 1977
PHONE *41-44-715-3666, FAX *41-44-715-3660, E-MAIL trainmaster@bluewin.ch