TRAINMASTER BY WERNER MEER US-RAILROAD-SHOP KILCHBERG
HOCHWEIDSTRASSE 3 CH-8802 KILCHBERG (ZÜRICH) SWITZERLAND (founded 1977)
PHONE *41-44-715-3666, FAX *41-44-715-3660, E-MAIL trainmaster@bluewin.ch
Go back to our Website - click here
updated: 8/25/2013
1997 Chevrolet Trans Sport Minivan (European Version of Pontiac Trans Sport)
This Minivan has a 3,4 Liter V 6 engine and 4 speed automatic transmission. It has 5 single seats in the second and third row which are light weight and easy to remove for hauling cargo. The right sliding door was electric powered. This Chevy did replace my 1993 Chrysler Grand Voyager.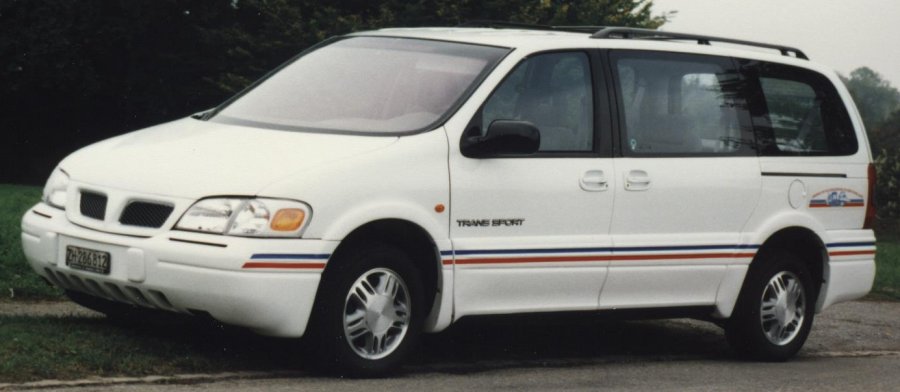 The first 2 photos (scanned of old prints) show the Minivan just after I applied the red and blue stripes and American Railroadfans Logo.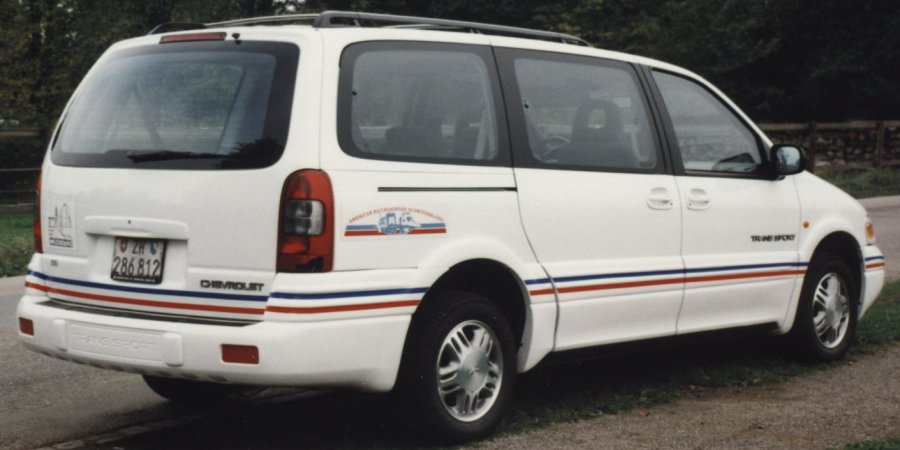 See better and more accurate photos below.

The first Van in Switzerland with Werner Enterprises markings. We are proud to display the official WE Logo on our van (with permission).
A special thank you goes to Pat Chaney, Werner Enterprises, Business Development Manager - Mexico Division. (9 photos)
In October 2010, I mounted the Werner Enterprises stickers on my Minivan. Just click on the WE number to see bigger size photos.
WM 10/13/10 TM, WE, ARRF Logos - WE74
Courtesy Van of Trainmaster - WE70
ARRF, WE, TM Logos - WE67
WM 10/13/10 Left front view - WE62
Detail WE Logo on rear door - WE73
Right front view - WE68
WM Red/White/Blue = USA Colors - WE69
Great addition: WE Blue & Yellow - WE72
We are proud to promote Werner Ent. - WE63
Headquarters Werner Enterprises, Inc.: Omaha, NE - direct link to the official web site: http://www.werner.com
See my Werner Enterprises page with lots of Werner Trucks on the road or Werner Trailers on the rails - click here
My old 1997 Chevrolet Trans Sport just before going out of service on April 2, 2013
I purchased this Minivan as a new car from Garage Dutli back in 1997. It was always running well and did never ever break down within these 16 years. It looks still good but there would be too much to invest to pass the strict rules of the Swiss DMV control. Therefore, I have to say good bye to my Minivan.
In the meantime, the senior boss of the garage fixed several things and is using it as his personal vehicle (of course without all decals).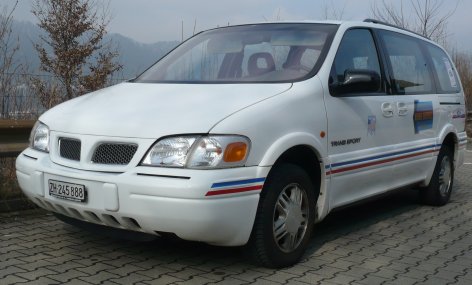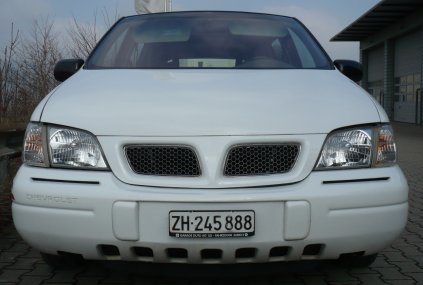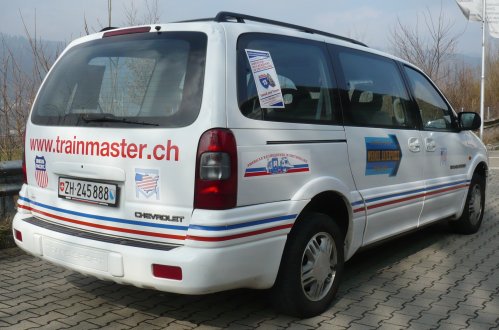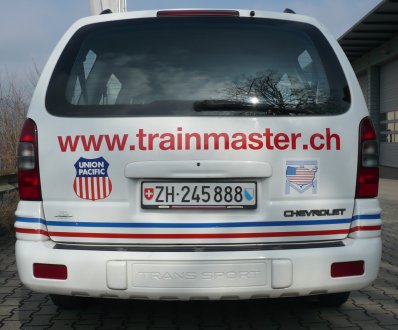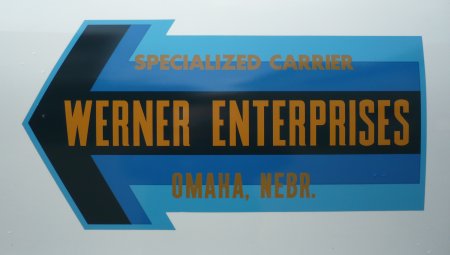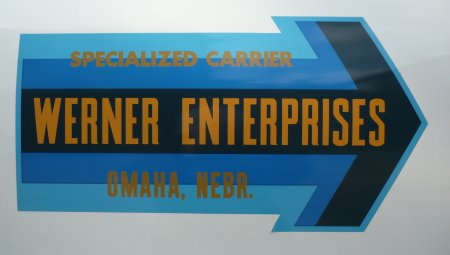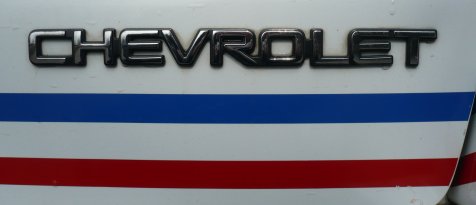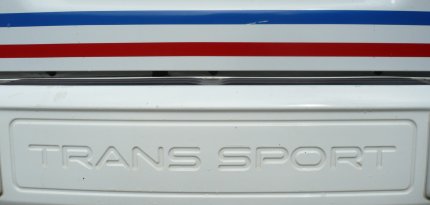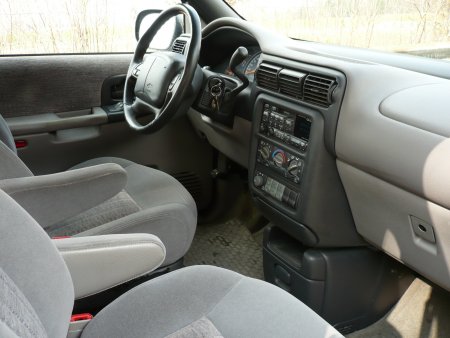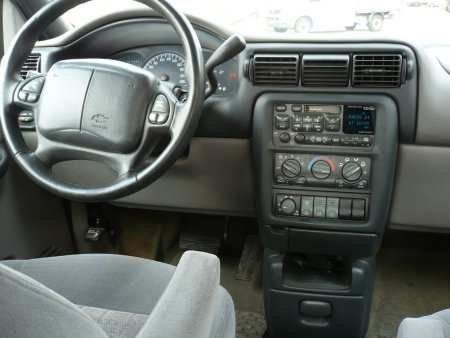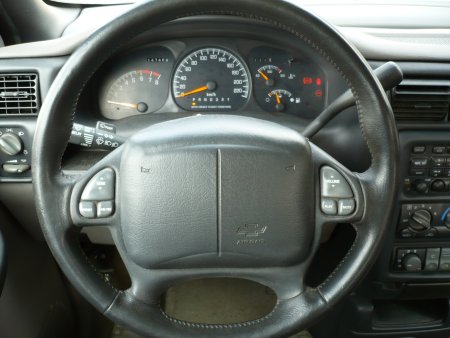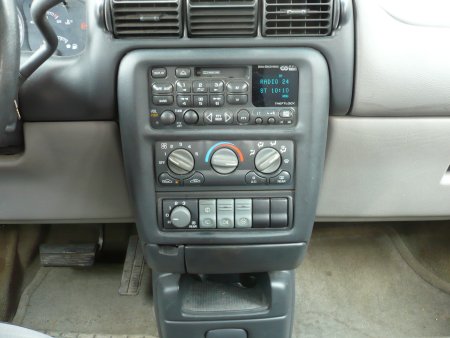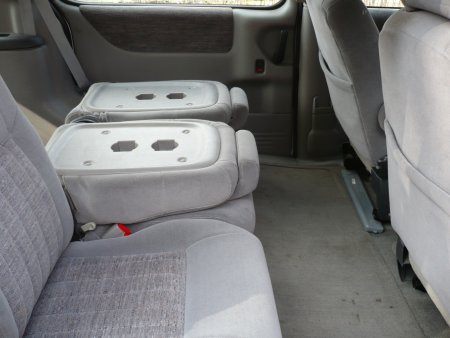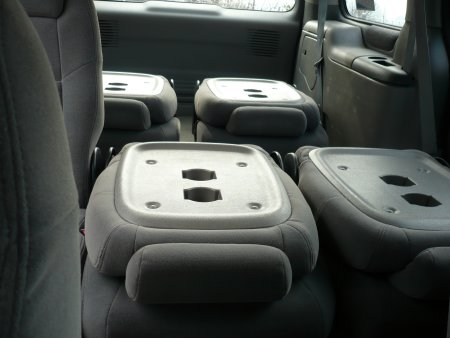 This car was imported by Garage Dutli AG, Fine US-Cars, Zurich - http://www.dutli.ch/





photo copyright by Michael Dutli
This 2012 Cadillac Minivan based on a Chrysler Town & Country did replace my 1997 Chevy Trans Sport.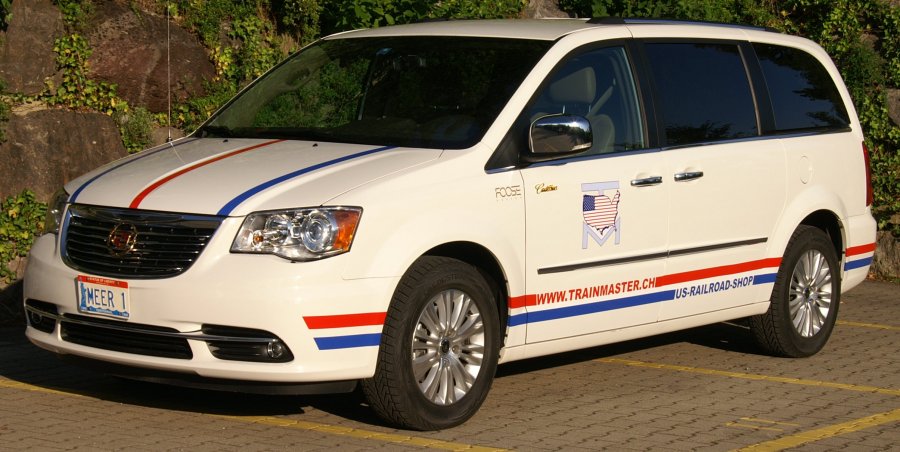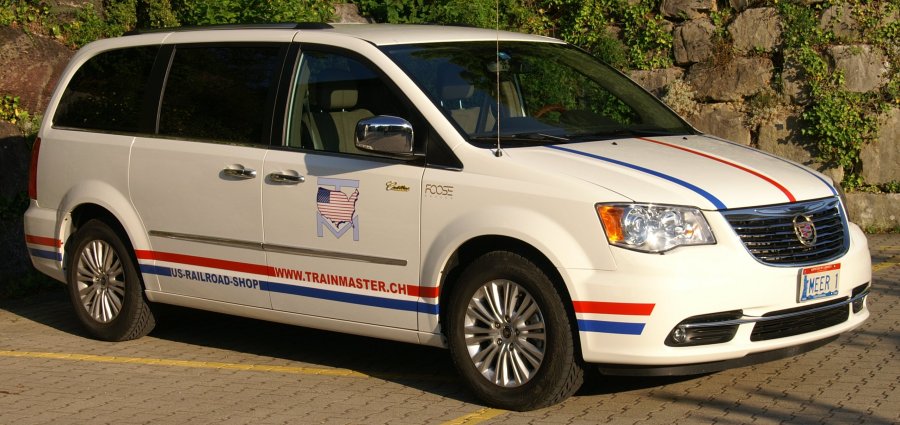 See all photos of my new Cadillac Minivan on 2 different pages - just take a look - click here
all photos copyright by Werner & Melinda Meer

go back to American Cars History page - click here

go back to American Cars main page - click here