Dodge Charger R/T 1968 with 440 Magnum 375 HP
My first Muscle Car was a 1968 Dodge Charger R/T. I purchased this car second hand in 1972 with approx. 80'000 km. I kept it for 11 years and a Charger lover bought it. To be honest, I still miss this Charger. I just found some old prints (which I made in the 70's). I was scanning these prints, but the quality cannot be compared with modern digital photography. But at least, we can see this great vehicle !

My new '68 Dodge Charger R/T and my old '61 Plymouth Fury (it was my very first American Car).

The car is still clean (w/o any stripes, no protection trim molding and rear spoiler).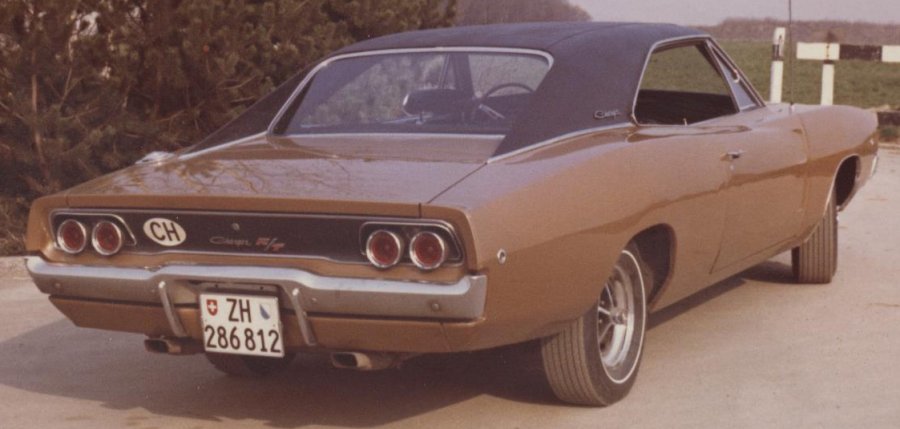 1986 was the first year for the side position lights in the fenders front and rear.

Dodge Charger and Opel Manta side by side. This Manta belongs to Mac (my musician friend)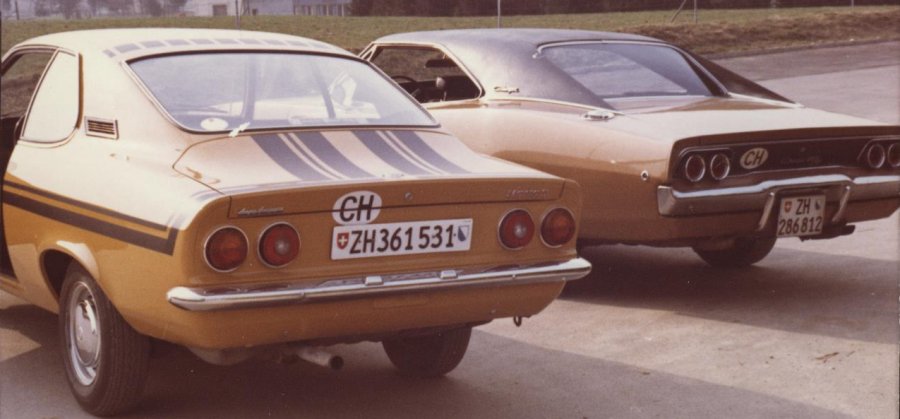 Well, there are some similarities as both cars have 4 round taillights.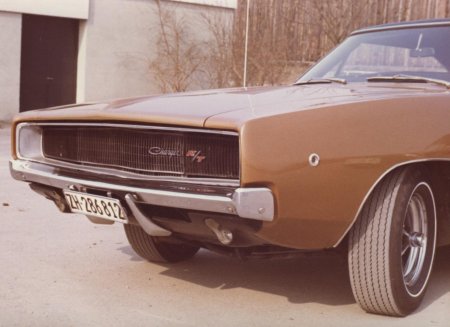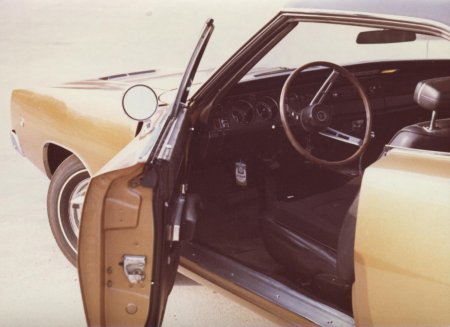 The headlights are behind the grill and can be opened / Interior is all stock with auto transmission on center console.

Racing stripes, Dodge lettering and rear spoiler have been applied.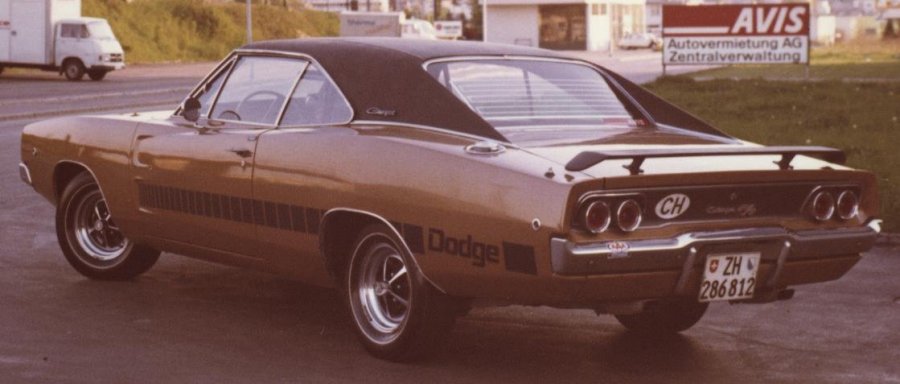 At that time, I was working for AVIS Rent a Car at Zürich Airport.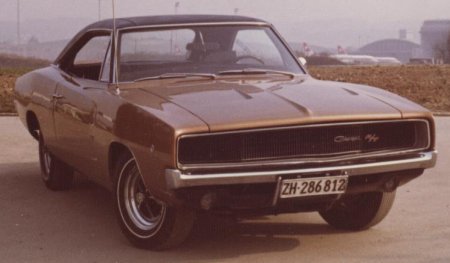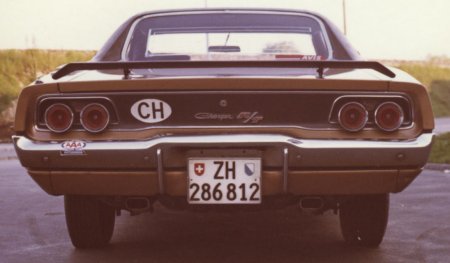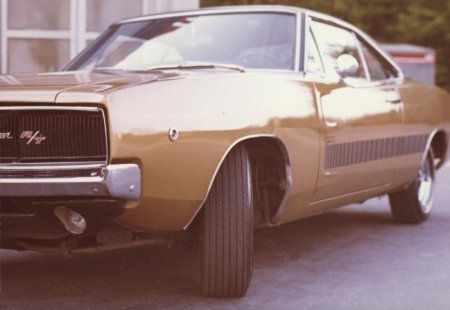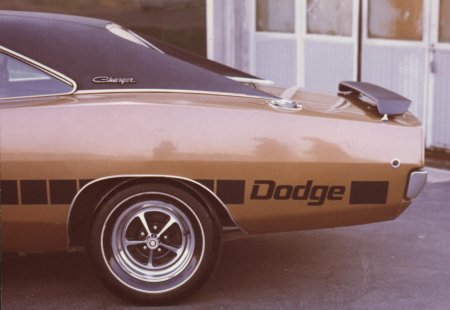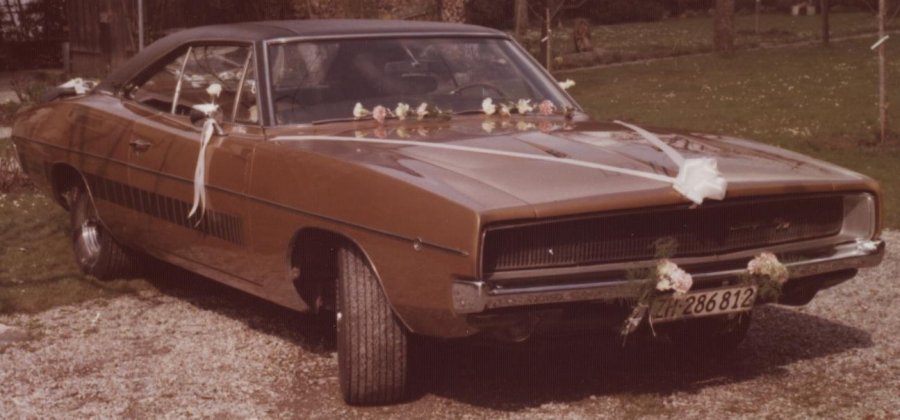 My Charger was used for the wedding of Doris & Heinz Glanzmann (my musician friend). Of course, there was proper decoartion.

Behind my '68 Charger is a gray '70 Charger of a friend.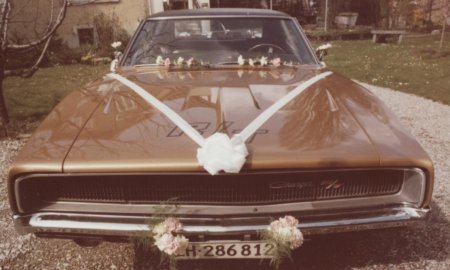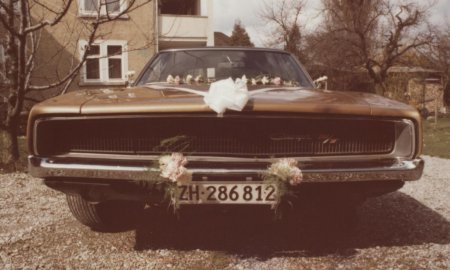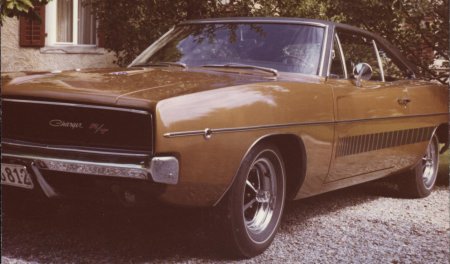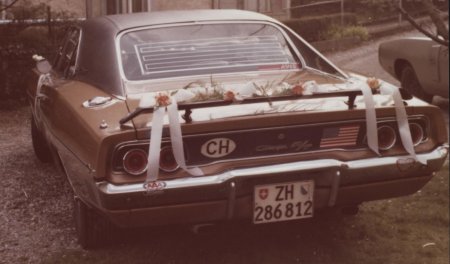 Once again sorry about the low quality photos. Some are already faded.
take a look at these photos of other '68 Chargers: http://www.cargurus.com/Cars/1968-Dodge-Charger-Pictures-c6497