TRAINMASTER BY WERNER MEER US-RAILROAD-SHOP KILCHBERG
HOCHWEIDSTRASSE 3 CH-8802 KILCHBERG (ZÜRICH) SWITZERLAND (founded 1977)
PHONE *41-44-715-3666, FAX *41-44-715-3660, E-MAIL trainmaster@bluewin.ch
Go back to our Website - click here
updated / added: December 15, 2017
(German version - click here)
The Year 2017 is almost history.
A my HO Scale Mojave Desert Layout (click here) is actually finished, Melinda told me to upgrade my 4 m long Mormon Rocks Diorama in my Railroad Shop. Below is the result. More photos - click here


Well, what will the year 2018 bring to us? For sure, I will run my model railroad shop every Saturday.
Melinda is spending Christmas and New Year in the Philippines with her sisters and all family members.
Thanks God my mom is still doing quite well with 99 1/2 years. Her mind is not as good as before but still ok.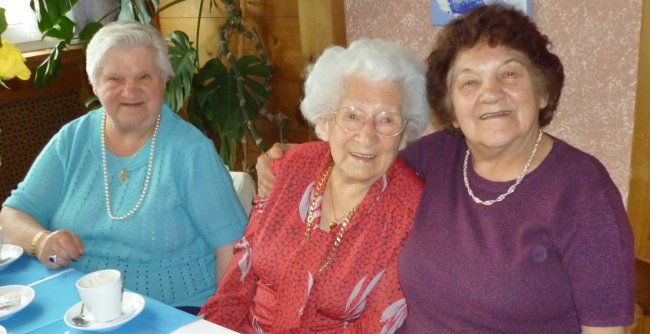 3 sisters together during her 95th birthday (taken in April 2013). Albertine in the middle
We wish all Friends and Railfans a Merry Christmas, a prosperous 2018, good luck
and a lot of fun in the wide world of railroading incl. US-Cars.
Melinda & Werner Meer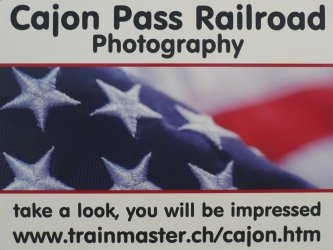 direct link - click here