TRAINMASTER BY WERNER MEER US-RAILROAD-SHOP KILCHBERG
HOCHWEIDSTRASSE 3 CH-8802 KILCHBERG (ZÜRICH) SWITZERLAND (founded 1977)
PHONE *41-44-715-3666, FAX *41-44-715-3660, E-MAIL trainmaster@bluewin.ch
Go back to our Website - click here
updated: 8/25/2013
Cadillac Seville 1977
My first Cadillac had a damage at the rear end. Therefore, it was available at a low price. A good friend of mine, who worked at a body shop, made the repair. He did a great job as everything was done perfect. Once the time has come to sell this Cadillac, my garage at Langnau A/A took it over.
I made all photos below at the Volkiland US-Car Meeting on two different years.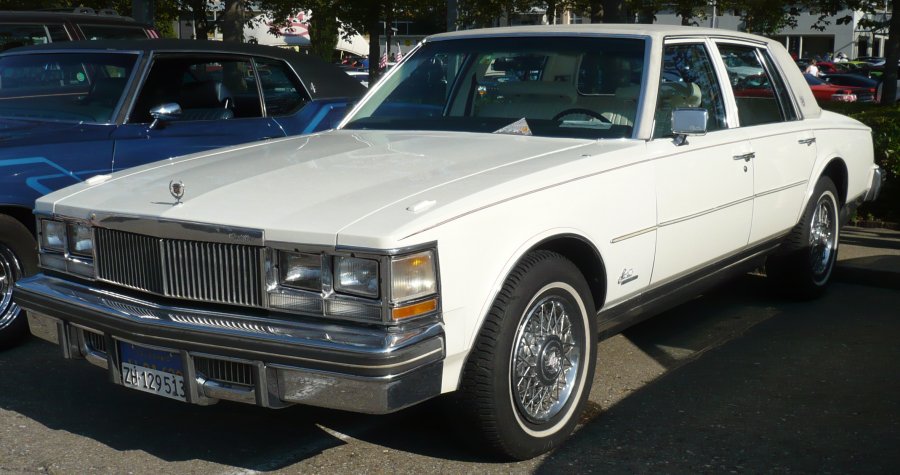 All white exterior (incl. vinyl roof) with white interior made that special luxury touch.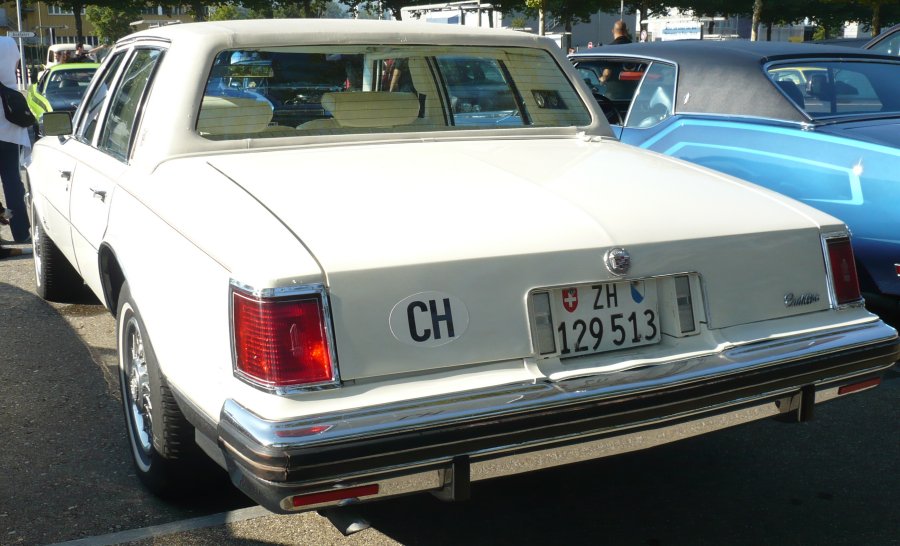 It is still in excellent condition like a real collector's car.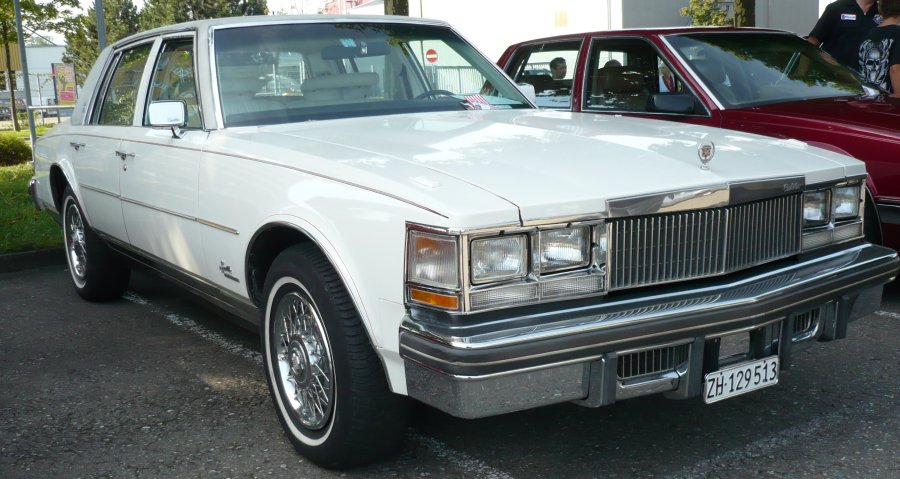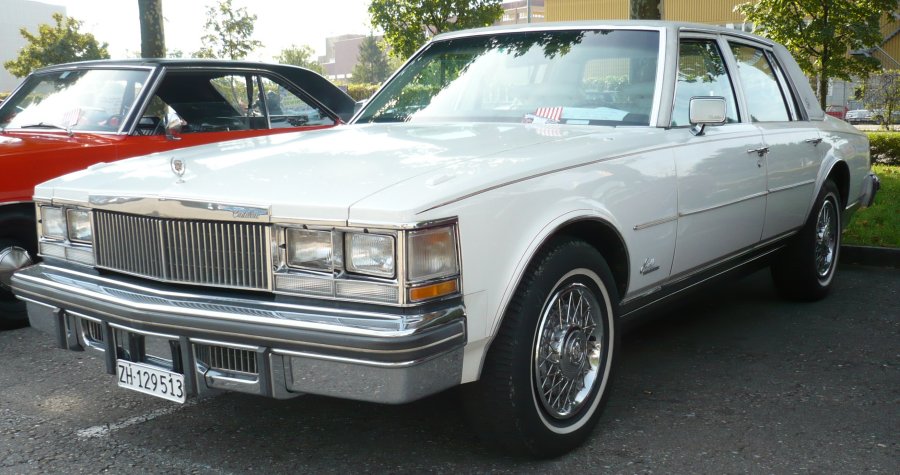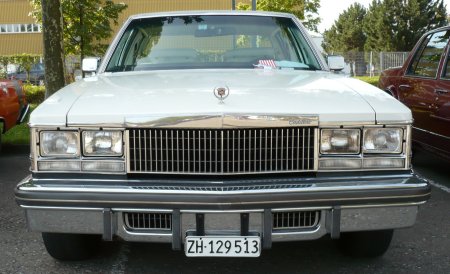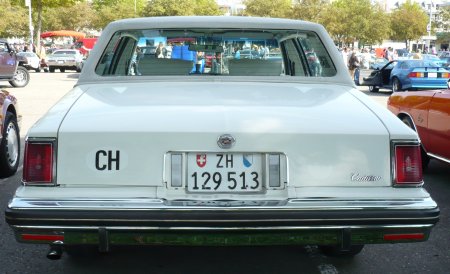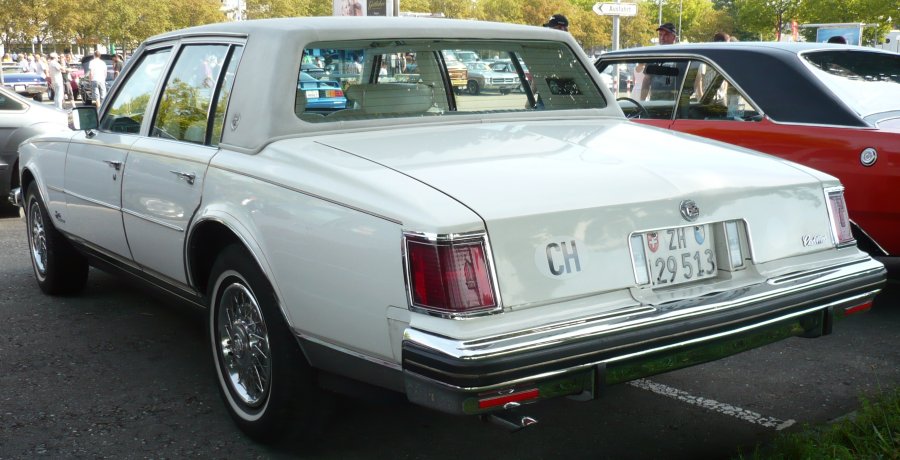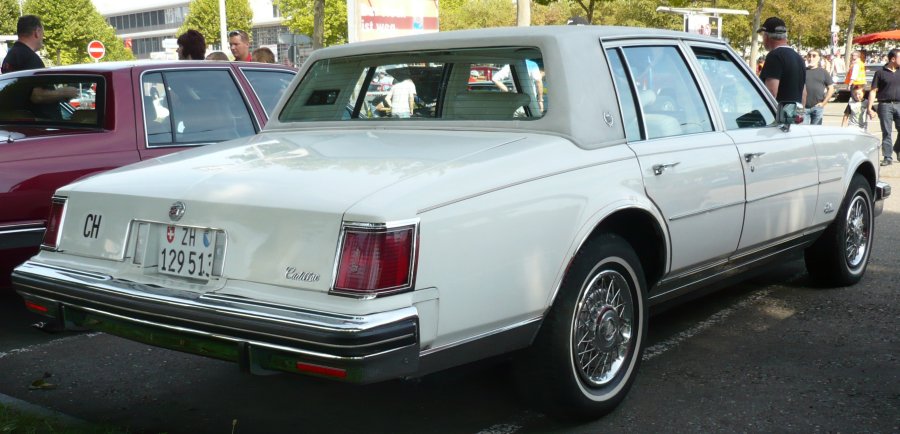 This 1977 Cadillac Seville was replaced by a 1986 Pontiac Firebird Trans Am.
take a look at these photos of other 1977 Seville's: http://www.cargurus.com/Cars/1977-Cadillac-Seville-Pictures-c8627
All photos copyright by Werner Meer

go back to American Cars History page - click here
go back to American Cars main page - click here